A new year means new games for your (possibly) shiny new PS4 or PS4 Pro that is nestled somewhere underneath your TV, and if you thought 2018 was a banger (it really was), then you'll be awestruck at the notion of what this year will bring us. So without further ado, here are the 2019 PS4 games you'll not want to miss.
2019 PS4 Games
Please note, until the likes of The Last of Us Part II, Ghost of Tsushima and Death Stranding get confirmed 2019 release dates, they won't be included here. As such, we'll be starting with…
Added 24/01/2019 – Heaven's Vault
Heaven's Vault
The debut PS4 offering from Inkle Studios, Heaven's Vault really is an adventure that is quite unlike any other. As the duo of intergalactic archaeologist Aliya Elasra and her robotic sidekick Six, players must venture across the cosmos and into a mysterious region of space known as the Nebula, in order to discover the location of a missing roboticist.
Along the way, players will solve challenging puzzles, decipher long lost dialects, uncover ancient ruins and converse with a range of alien species in a soaring adventure that emphasizes a sense of discovery above all else. If you're a fan of well-written, ambitious adventures then Heaven's Vault should absolutely be on your radar without a doubt.
The Outer Worlds
Obsidian Entertainment are back (for now)! And what's more, they're doing what they do best – fashioning massive worlds stuffed with great characters and fantastic writing in The Outer Worlds, a sprawling RPG that has you as a mercenary on the edge of the galaxy, attempting to undermine the control of a nefarious space conglomerate.
If this is the very last thing Obsidian give to PS4 owners before they leave for Xbox Land, then it's shaping up to be a fine swansong indeed. Fans of startlingly huge RPGs stuffed with player choice and dialogue will surely find much to enjoy here.
Days Gone
Despite the delays Days Gone has endured, we're still pretty high on Sony Bend's forthcoming PS4 exclusive blockbuster. Looking like an unholy marriage of Sons of Anarchy and World War Z, Days Gone puts players in the dusty boots of former outlaw biker Deacon St. John who must fight his away across the Pacific Northwest to secure supplies and, more importantly, hope for the future.
Players will need to keep their wits about them, because Days Gone cast of baddies, the appropriately named 'Freakers', are super-sprinty zombies that can literally swarm in the hundreds (hence the World War Z comparison).
Resident Evil 2
Nerves are acceptably frayed when it comes to the notion of remaking Resident Evil 2; rightly beloved as one of the best games in the entirety of Capcom's legendary survival horror franchise.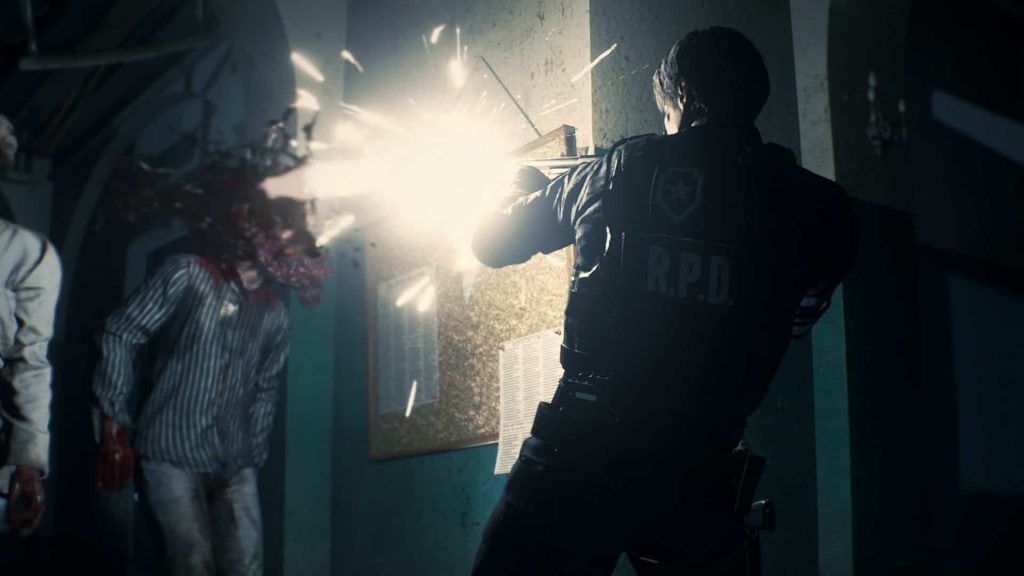 The early signs however, are that the Japanese developer have pulled it off with aplomb – relocating the series favourite son into a taut, over-the-shoulder shooter that looks to reach those same fond heights that Resident Evil 4 did all those years ago. January 25 cannot come soon enough.
Metro Exodus
The third videogame adaptation of the post-apocalyptic novels from Russian author Dmitry Glukhovsky, Metro Exodus is the epitome of the series hybrid design DNA; expertly marrying first-person survival horror, stealth, gunplay and tremendous atmosphere to create what looks like the finest entry in the series to date.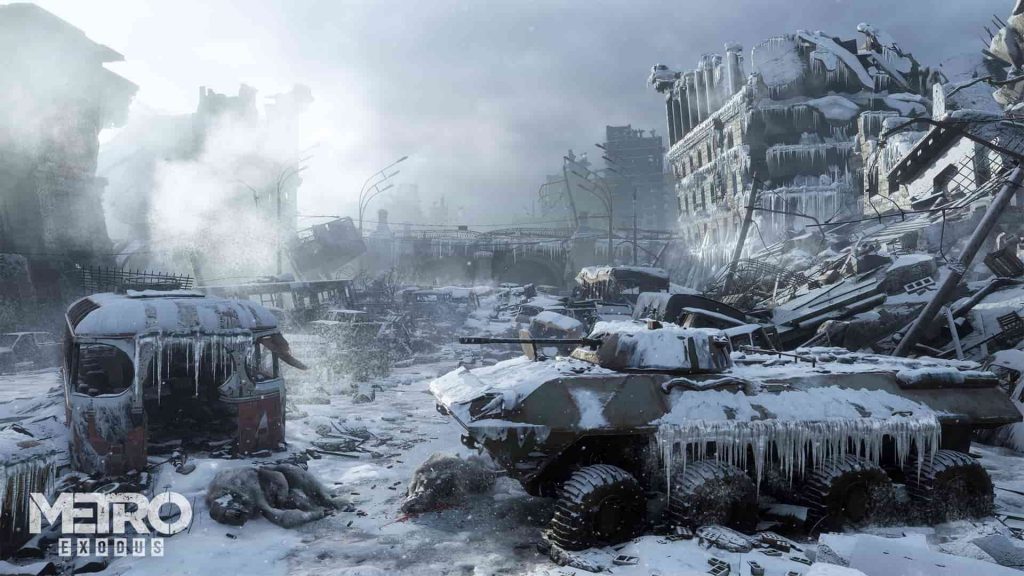 Oh, and it doesn't at all hurt that Metro Exodus looks like a million bucks, too.
Sekiro: Shadows Die Twice
So, FROM Software are making a game that is basically Dark Souls meets Tenchu and I mean, yeah. What more do you need to know eh? Seriously though, Sekiro: Shadows Die Twice is looking like the absolute business. Set in 16th century Japan, Seikiro puts players in control of a ninja who seeks revenge on the cruel Ashina clan for kidnapping his lord.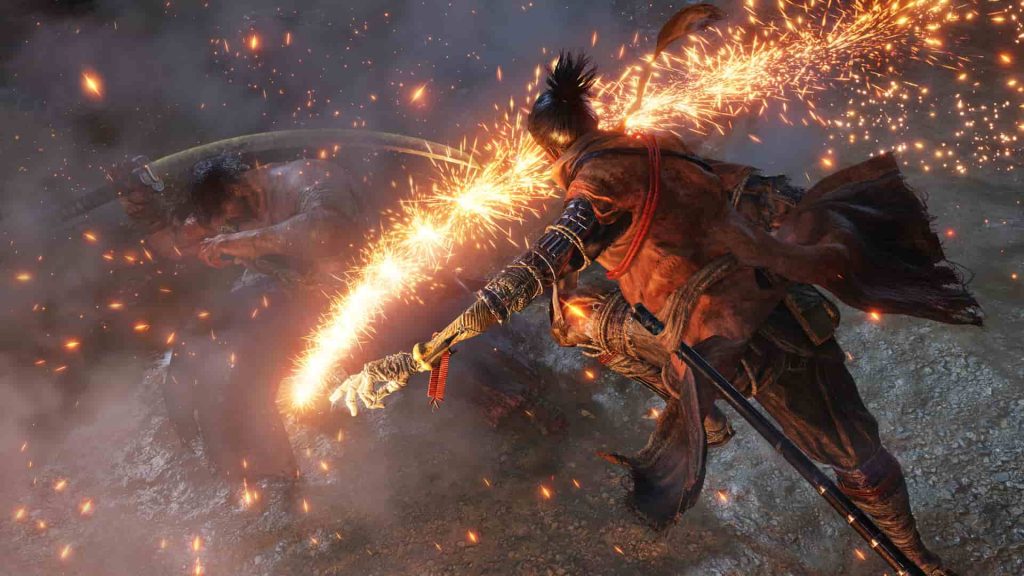 Eschewing the Souls series typical focus on character generation, hit point based combat and multiplayer, Sekiro instead plays a bespoke premium on nailing one-shot kills and embracing stealth wherever possible. A grappling hook that helps our hero quickly navigate around the game world is both cool and a neat throwback to the same tool used in the original Tenchu games on the PSOne.
RAGE 2
The sequel we thought would never happen because nobody cared enough to make it is indeed a thing – and better than that, it's actually shaping up brilliantly. Bringing together the combined first-person shooty talents of id Software and the open-world expertise of Just Cause developer Avalanche Software, RAGE 2 is the Mad Max meets DOOM game we've always wanted.
With hundreds of different weapons, vehicles and hours upon hours of gameplay crammed into its offering, RAGE 2 is looking like a superb open-world shooter that will delight genre fans everywhere.
DOOM Eternal
I like the fact that when DOOM kicked all sorts of critical and commercial ass when it released back in 2016, someone high up in id Software said "we could really do with more of that", and so DOOM Eternal was born to the glee of all. Once more bringing the series trademark ultra-frenetic first-person shooter shenanigans to the fore, DOOM Eternal provides players with all-new weapons to take the fight to the hordes of hell, including everything from a demonic laser sword (I kid you not) to a grappling hook attachment to the Super Shotgun that does, well, nasty things to your enemies.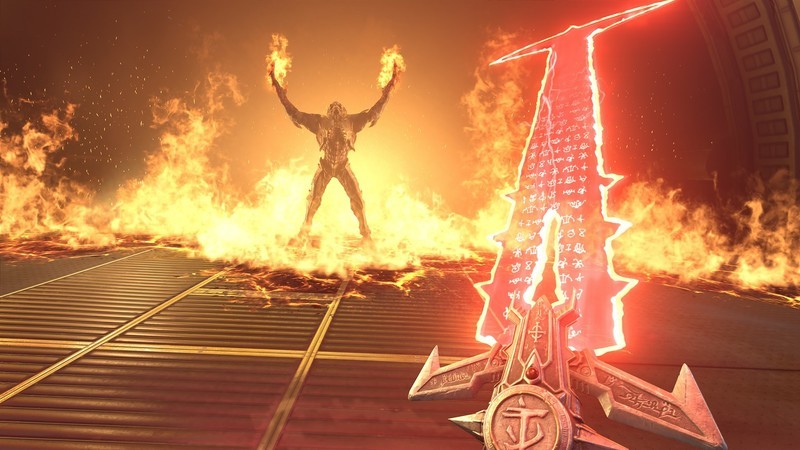 Throw in a pulse-pounding soundtrack, a Dark Souls style realm invasion mechanic and it would seem that DOOM Eternal is looking set to rip and tear itself to a slew of GOTY nominations and awards much like its bold predecessor did.
Skull & Bones
You remember the ship sailing and attacking bits in the Assassin's Creed games right? Do you also remember when Assassin's Creed IV: Black Flag came out, so many folks said that the ship portions were the best thing about the game? Well, Ubisoft remembers, and clearly have grown obsessed with the notion because they've given the ship bits their very own in game in Skull & Bones.
Already boasting the sky high level of Ubisoft polish that one would expect, Skull & Bones lets players customise their own pirate captain as they set out on the Indian Ocean in the pursuit of treasure, fame and glory in either the single-player campaign or in a range of competitive multiplayer modes.
Control
After an extended stint in Xbox Land, Max Payne developer Remedy Entertainment have gone back to their multi-platform roots with Control, a super-powered take on the third-person shooter beats for which the studio has long been famed for.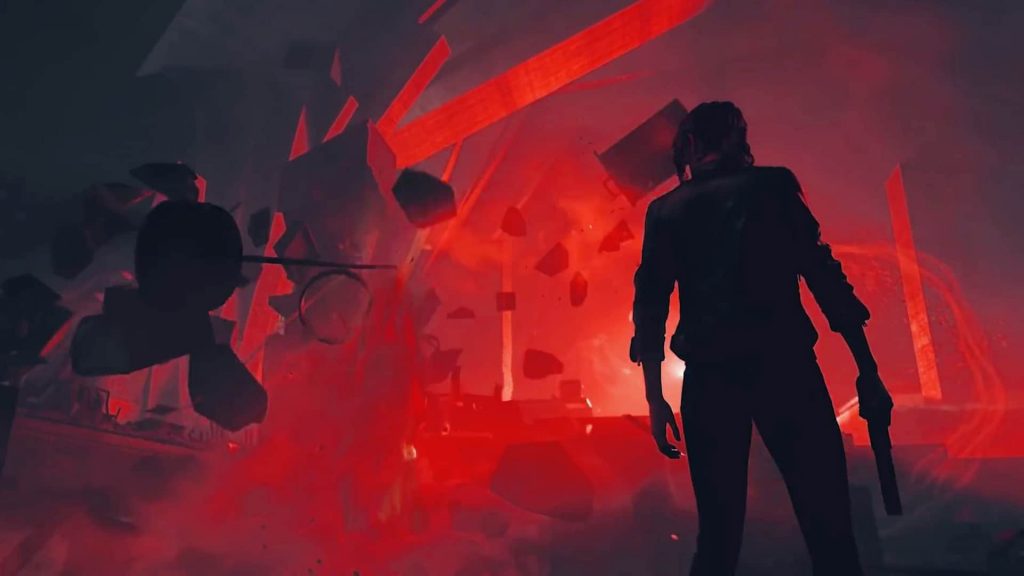 As Jesse Faden, an ultra powerful telepath with some highly deadly firearm skills, players must journey into the depths of the FBC (Federal Bureau of Control) to uncover a conspiracy that looks to alter the very fabric of reality. With physics bending action and some of the most innovative shooter gameplay seen in an age, Control is looking hugely promising to say the least.
Shenmue 3
At long last, Shenmue 3 is a real thing and it'll (hopefully) be just a matter of months until we get our hands on it. The next chapter in the breathtaking chapter of the Shenmue saga, Shenmue 3 picks up the story where Shenmue 2 finished nearly 20 years ago. As Ryo Hazuki, the son of a murdered Japanese Karate teacher, players will journey further into the deepest depths of China in search of Lan Di, the Chinese crime boss responsible for the crime.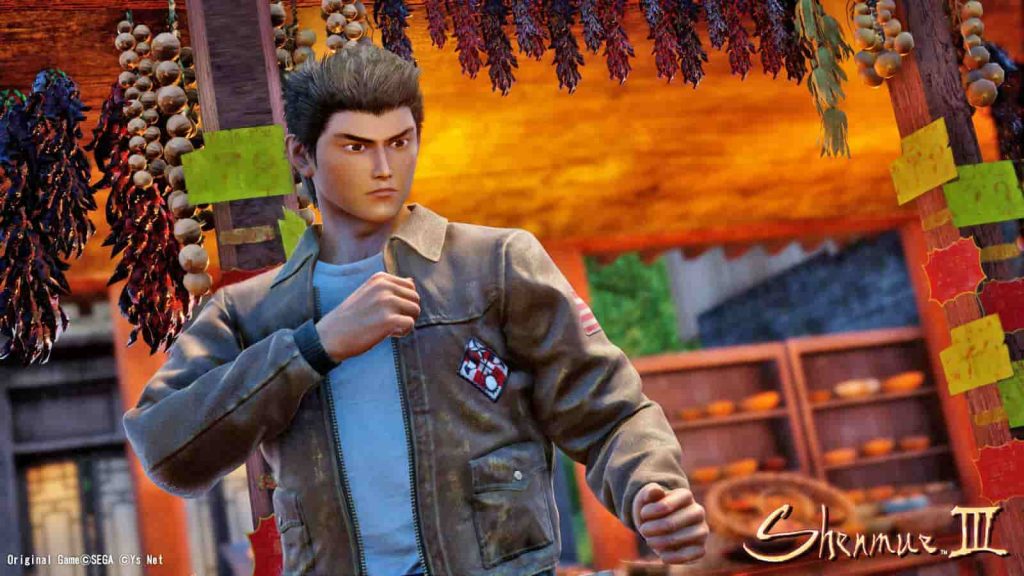 A third-person RPG that combines arcade style combat, progression elements, mini-games and dialogue systems, Shenmue 3 is the continuation of a saga that has been many, many years in the making – an eastern adventure odyssey quite unlike any other. Naturally, we won't believe it until we actually have the thing in our grubby paws, but still, *ahem*…
Dying Light 2
When Dying Light released back in 2015, it enthralled players with its captivating mixture of wholesale zombie slaughter and high octane parkour shenanigans. Over four years later, developer Techland are back at it again with Dying Light 2 – the main difference though? Frequent Obsidian Entertainment storycrafter Chris Avellone is penning the plot for this one and players can make decisions that fork the narrative into completely different directions.
Oh yes – the brown stuff just got very real.
Babylon's Fall
The latest offering to come from highly respected Japanese developer PlatinumGames, very little is known about Babylon's Fall other than the fact that it's being put together by the same lads who were behind Nier Automata, and that it'll release this year for PS4.
Though nothing new has been shown on the game since Square-Enix's E3 2018 showcase (they'll be publishing the game), the mere fact that we're getting a new PG title this year means that there should be plenty to look forward to.
The Dark Pictures: Man of Medan
After the well-intentioned misfire of The Inpatient for PSVR, Until Dawn dev Supermassive Games looks to be reassuringly back on track with The Dark Pictures: Man of Medan.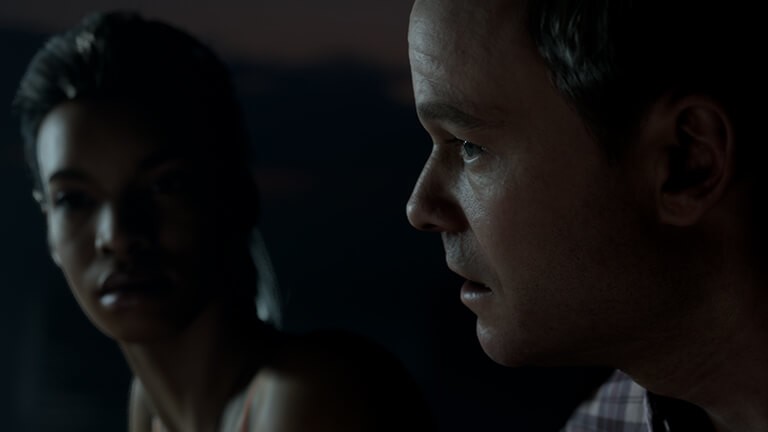 The first entry in a proposed anthology of choice-driven narrative adventure games, Man of Medan follows the exploits of four young Americans and their skipper in the South Pacific, as they run afoul of a haunted WWII era shipwreck. Expect plenty of scares, plenty of decisions and plenty of eerily realistic facial animations when The Dark Pictures: Man of Medan arrives this year.
Judgment
When Ryū ga Gotoku Studio, the immensely group of talented hands who tireless work on Sega's excellent Yakuza series said that they had something related to their famous IP to announce, fans came up with all sorts of theories – was it a localisation of the Japanese-only Yakuza Ishin? Or maybe, it was the confirmation that the long-rumoured Yakuza 0-2 was finally in development?

As it turns out, none of these were correct. Instead, what we got was Judgment, a spin-off of the mainline Yakuza franchise set in the familiar series stomping grounds of Kamurocho. However, while the core series largely focussed on the vagabonds of Japanese society, Judgment instead elects to look at the other side of the legal divide – casting players as private detective Takayuki Yagami who must track down a nihilistic serial killer.
Despite the considerable change in lead and theme, Judgment still features many hallmarks of the mainline Yakuza series – with the franchise trademark bone-breaking combat and masses of mini-games returning and accompanying all-new investigation and clue-finding gameplay. We cannot wait for this.
Mortal Kombat XI
With Mortal Kombat X and Injustice 2 under their belts, developer Netherrealm Studios is building quite the reputation as a purveyor of top-notch fighting games and with Mortal Kombat XI, the developer is looking to reinforce that notion yet further still. While little is known about the game at present, other than the fact it'll have Scorpion and Kung Lao in it and be horrendously violent, a special reveal event is planned for mid-January where we will know more.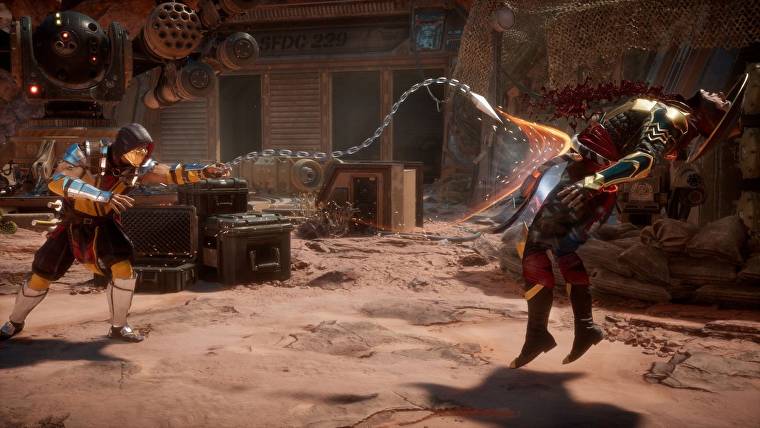 As of right now though, just the mere thought of a post Injustice 2 fighting game from Netherrealm Studios, and one which embraces all the improvements and lessons learned from that title, makes us very giddy indeed.
Spelunky 2
One of the Best Indie Games Ever gets a sequel in Spelunky 2, but like all the best sequels Spelunky the Second looks to maintain the core of what folk enjoyed about the original game in the first place, all the while carefully supplementing that core design with a range of new extras and improvements.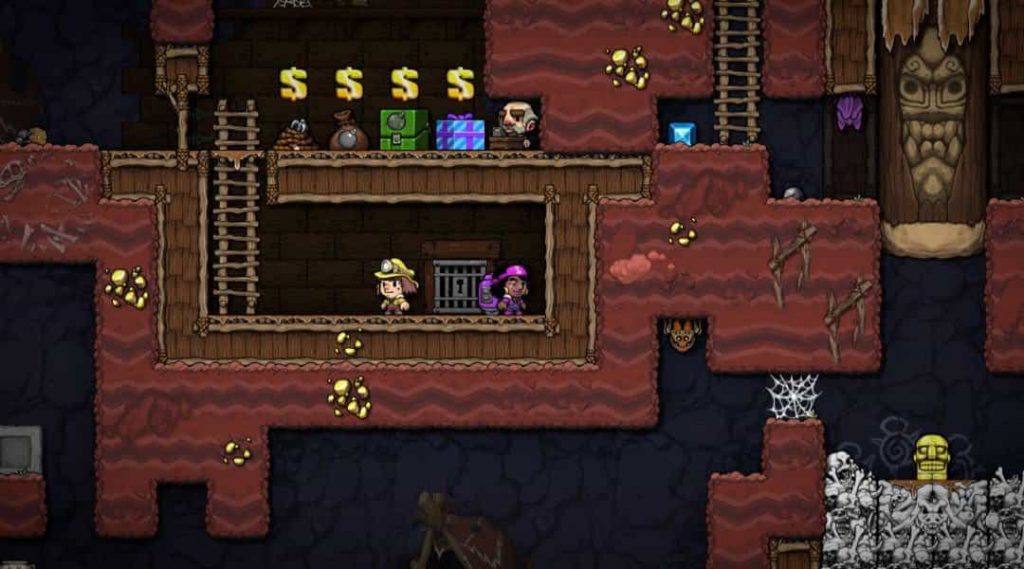 A handful of the new additions that we know so far are more fully destructible environments, a range of new traps, a new physics system and a range of new enemies to fight/run away from.
Twin Mirror
Life is Strange developer DONTNOD Entertainment are back at the episodic gristmill with Twin Mirror, a forthcoming effort that owes as much to the small screen likes of Twin Peaks, as it does DONTNOD's own narrative adventure focused output. As investigative journalist Sam, players are thrust into a mystery in Sam's hometown of Basswood, West Virginia where they must use their conversational and sleuthing skills to get the bottom of things.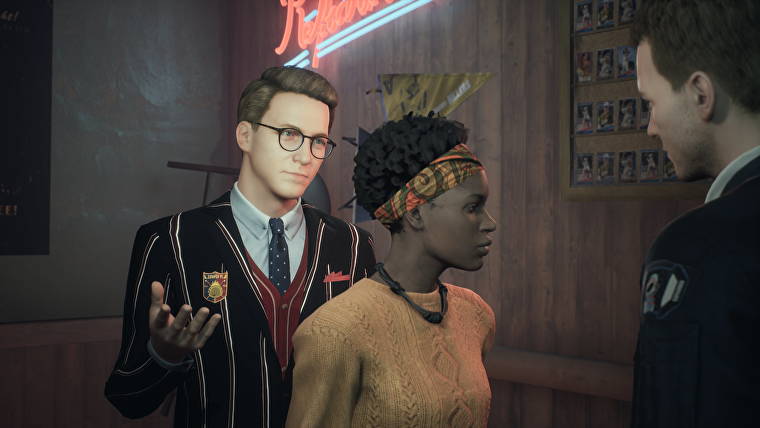 If Twin Mirror comes eve remotely close to pulling off the Twin Peaks/Life is Strange marriage that it looks like it's trying for, Twin Mirror is going definitely going to be one to keep your eye on when it releases this year.
Innocence: A Plague Tale
And now for something a little different. Set in 14th century France where plague has swept the land and ravenous rats pour across the country, Innocence: A Plague Tale has players taking control of young noble Amicia and her little brother Hugo as they attempt to escape the inquisition and reveal a dark secret.
An action adventure with survival horror overtones and gameplay elements, Innocence: A Plague Tale's fresh setting and striking visuals look to result in one of the more interesting titles of 2019.
Crash Team Racing Nitro-Fueled
After the Crash Bandicoot N Sane Trilogy hit shop shelves it was always only going to be a matter of time until the clamour began for Crash Team Racing to make the leap from the 90s onto contemporary PS4 home consoles.
Benefitting from the same sort of ground-up makeover that Mr. Bandicoot's platforming adventures had, Crash Team Racing Nitro-Fueled looks set to do justice to the pleas of its fans with vividly detailed visuals and a range of as-yet unannounced game modes which compliment the original offering.
Star Wars: Jedi Fallen Order
From Respawn Entertainment, the developers of the sublime Titanfall 2, comes Star Wars: Jedi Fallen Order – the latest Star Wars title to be published by EA. Not a whole lot is currently known about the game other than the fact that it is billed as a third-person action adventure game that takes place shortly after the events of Star Wars: Revenge of the Sith, but the very notion that Respawn is at the head of this, gives us plenty of cause to be excited indeed.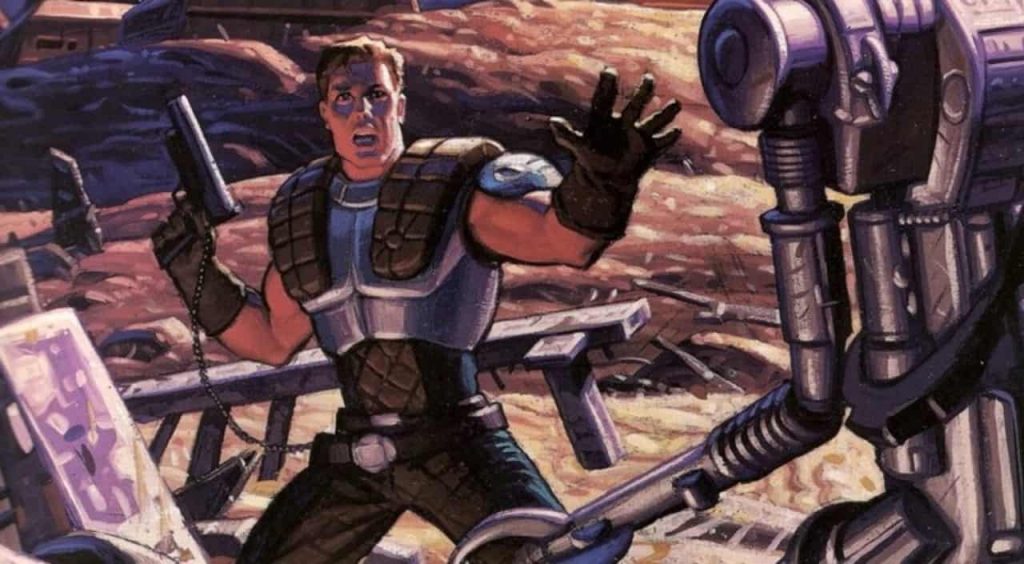 With a November 2019 release date set in stone by their EA overlords, it won't be too long before we hear more.
Keep an eye on this page as we update it with new games – while you're here though, why not take a look at some of our other features: