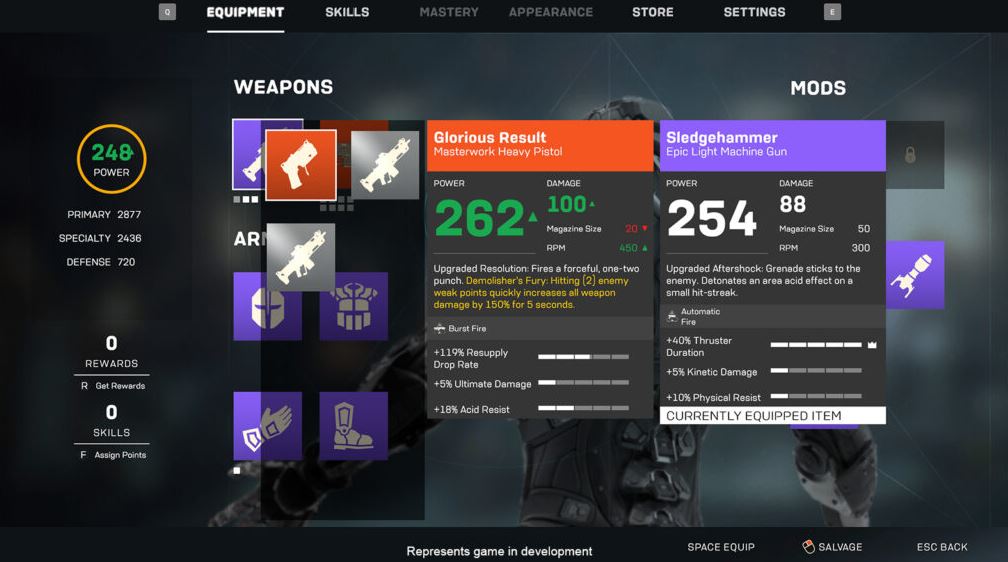 Bioware has shared the details it is making to Anthem 2.0's loot and equipment as it develops the reboot of the third person looter shooter.
Revealed in a new blog post, Bioware highlights what it hopes to achieve to create a satisfying loot experience by saying:
"A good player experience depends on the loot system being extensible and robust, and a lot can go wrong. A lot did go wrong. We fell short here and we realized that building something new from the ground up was going to be required – starting with taking a long look and understanding the best in class of the many great games that inspire us."
In order to do this Bioware will increase the frequency of loot drops, make loot more viable more often, and give loot rarities strategic value throughout progression. Player choice will also be a key part of the rebooted game, with you being able to pursue specific loo and not rely on randomness. Loot will also be modifiable and exciting and notable drops will be celebrated. Rare enemies, described as 'walking treasure chests', that drop a chunk of loot will also be available to kill.
You will also be able to reveal and equip loot immediately and a detailed stat sheet has been added for that loot, which can be accessed anywhere allowing you to see what you have equipped. Your power cap can easily be increased and Bioware will be able to balance the game more effectively.
Finally, Bioware has confirmed that they have been working on making gunplay more responsive with enemies reacting more to bullets and the ability to spend skill points on new equipment and synergy.
This all sounds great and it is nice to see Bioware and EA putting in the work to making Anthem better where it is most needed. Recently, the team shared some concept art of a new pirate faction which will be added into Anthem 2.0.
Anthem 2.0 is in development.
Source – [Bioware Blog]