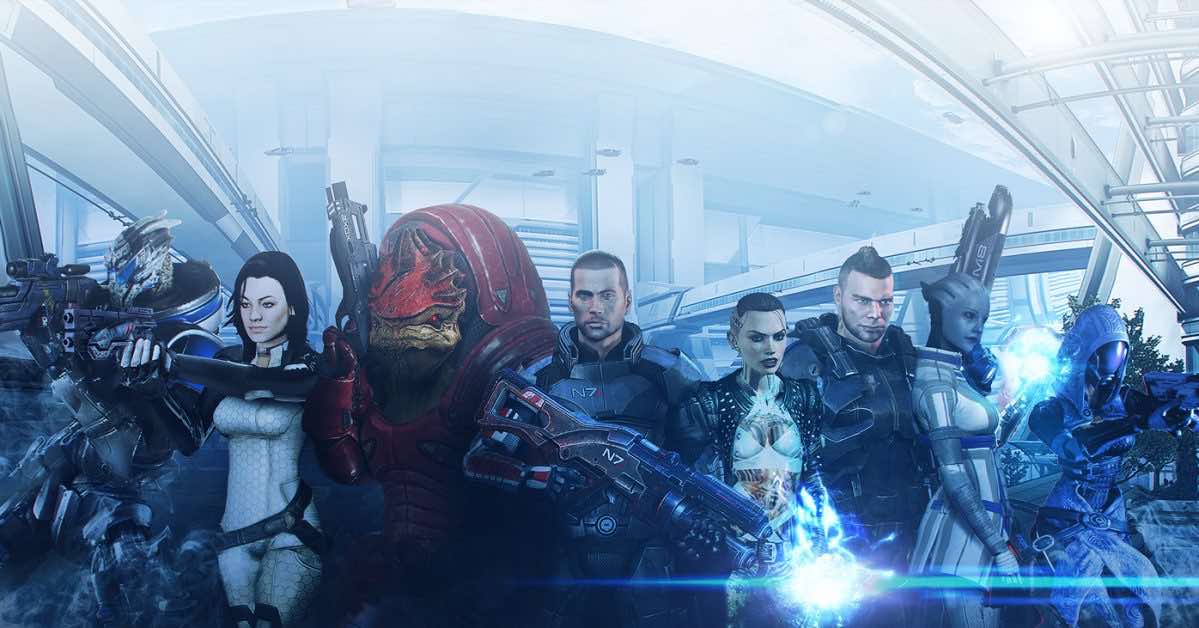 If you've been pining for a new Mass Effect game (and you should, because the series is absolutely brilliant), you'll be cheered to know that BioWare is in the very early stages of development on a brand new, unannounced Mass Effect game for PS5.
The reveal actually came as a strangely understated tidbit at the end of a piece that Kotaku's Jason Scherier wrote yesterday regarding the intention within BioWare to revamp and relaunch Anthem completely.
Specifically, it states that while development continues apace on the previously announced Dragon Age 4, BioWare's Edmonton studio is also hard at work on a new Mass Effect game, and that given the timings of things (we'll likely see the next Mass Effect title in 2022 or 2023, if I had to guess) when the game arrives the PS5 will have been on the shelves for a good while already – making a PS5 Mass Effect release a foregone conclusion.
Related Content – PS5 Release Date Officially Announced
You can catch the snippet from the Kotaku article below:
"BioWare, meanwhile, is still invested in role-playing games. In addition to the much-anticipated Dragon Age 4, which BioWare teased last year, a new Mass Effect game is in very early development at the Edmonton office under director Mike Gamble, a longtime BioWare producer."
The most recent Mass Effect title, Mass Effect Andromeda, released on PS4 back in March 2017, and it's fair to say that while by no means a terrible effort, it hardly managed to live up the superb, generation defining trilogy that preceded it on PS3.
The news of a new Mass Effect title being confirmed as being in development comes hot on the heels of BioWare publicly hinting that the franchise wasn't dead, but stopping short of giving any details regarding new games in the beloved series.
Meanwhile, somewhat sadly, calls for EA and BioWare to remaster the Mass Effect Trilogy have seemingly gone unheeded for years now – a baffling situation when you consider that it a remaster of those classic titles would be both highly anticipated and perhaps the easiest cash grab ever.
Let's just hope that the next Mass Effect game is more like the PS3 trilogy and less like Mass Effect Andromeda. Are you excited? Let us know in the comments below!
Source: Kotaku