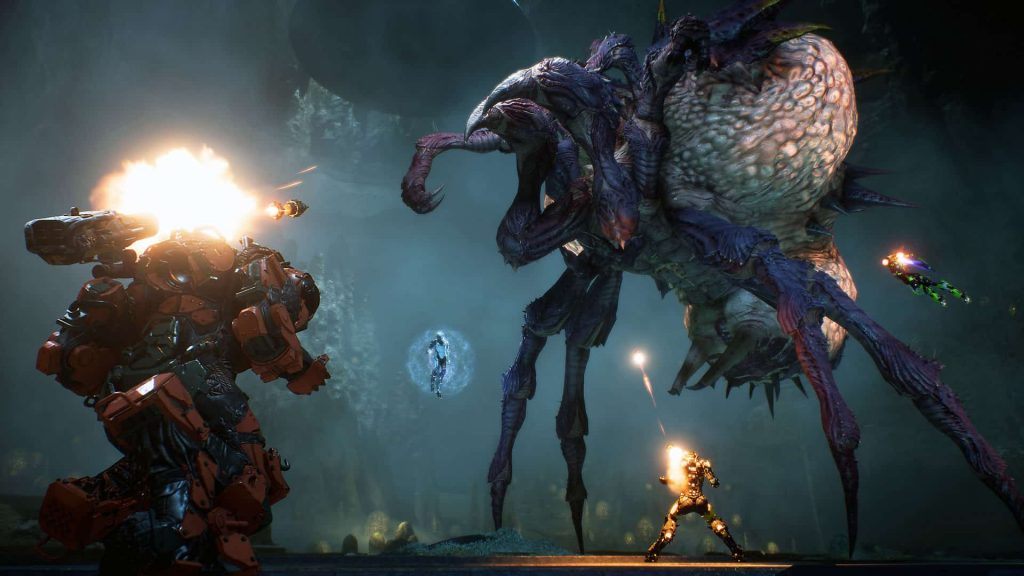 With senior staff leaving the project and content roadmaps being effectively torn up in favor of more lightweight offerings, it's no secret that Anthem has had something of a rough ride since its release earlier this year.
With the game plummeting to ultra low, bargain bin like prices pretty much everywhere and its seemingly accelerated debut on the EA Access service, you'd be forgiven for thinking that BioWare and EA have essentially left Anthem to die. However, a detailed report from Kotaku's Jason Scherier points to a resurgence within BioWare to get Anthem back on track with a massive, transforming update that looks to be similar in scale to what Hello Games pulled off with No Man's Sky:
"Recent silence and a couple of high-profile departures from BioWare have led fans and pundits to speculate that the studio has abandoned its most recent game, Anthem, but the opposite is true. For the last few months, BioWare and parent company EA have been planning an overhaul of the online shooter, according to three people familiar with those plans. Some call it "Anthem 2.0" or "Anthem Next."
Despite this sudden interest within BioWare to get Anthem back on track, it's still early days for Anthem 2.0, with timelines and even delivery methods (one big expansion, or smaller incremental updates), not yet decided upon:
"Many of the details are still in flux, and there's no clear timeline for the Anthem Next project just yet. In fact, from what I've heard, the developers at BioWare haven't even decided how it'll be distributed. They're still figuring out whether updates should be released all at once or over an extended period of time. Anthem could be overhauled through a series of updates, a la No Man's Sky, it could get a game-changing expansion like Destiny's critically acclaimed Taken King. Most of Anthem's biggest systems—its mission structure, its loot, its world—will change drastically, but the developers have not yet figured out exactly what that will look like.

They're even considering releasing Anthem Next as a brand new game, although those who work on the project said that could take a lot of forms (and it's unlikely they'll charge full-price to Anthem players). "
As to how long this revamp has been in the works, Scherier's source indicates that development on it has been ongoing for a few months after an extended period of "just tearing it down and figuring out what needed to change fundamentally (a lot)."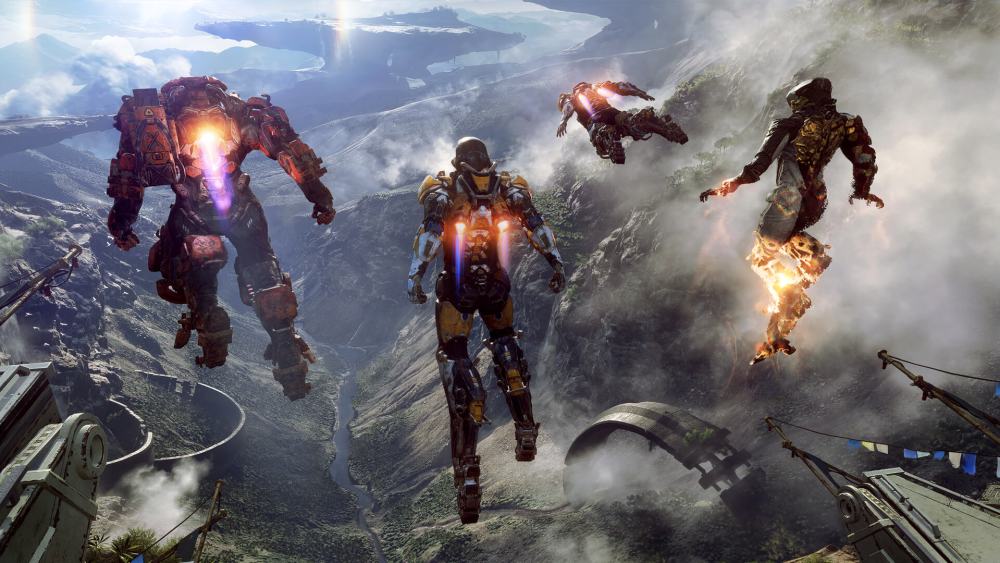 Certainly, the notion that BioWare are changing direction, stripping down and rebuilding so much of Anthem speaks volumes in relation to the aforementioned news tidbit that the Lead Producer for the game left the company back in September 2019. Simply put, it would appear that BioWare is taking something of a 'scorched earth' policy with the game in order to relaunch it as freshly (and loudly) as possible in an effort to put this year behind them.
The very idea of a revamp of this magnitude for Anthem is indeed a welcome one, but you do have to wonder whether or not the boat has sailed on Anthem.
And indeed, it's something of a shame too – not least because the base concept of Anthem (it's basically Iron Man meets Destiny with BioWare lore and world building), is an enticing one that could become very compelling if executed properly.
What do you guys think though? Do you still play Anthem, and if not, would a rework of this magnitude get you back into it? Let us know in the comments!
Source: Kotaku