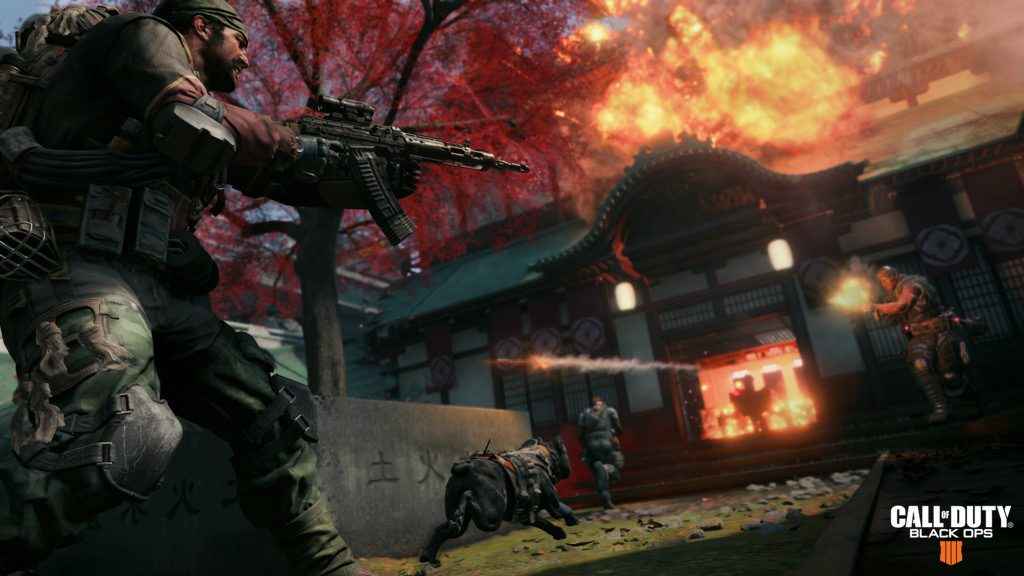 There's been no definitive answer from Activision or Treyarch on how many players will be supported in the new Black Ops 4 Blackout mode, but GAME may have just revealed all.
In a leak last month, a playtester stated that the developer was aiming for at least 50 players for Blackout Mode. However, he did say back then they were currently testing 64 players with a view to increasing that.
How Many Players Will Blackout Mode Have?
Now GAME UK have apparently put up a placeholder for Blackout, stating:
Battle Royale is coming to Call of Duty. Spawn into Blackout as its you vs 99-other players in the largest Call of Duty map to be made yet.
Guys @socalrider99 @charlieINTEL @DexertoIntel according to GAME UK Blackout will have 100 players!!! ?? pic.twitter.com/WG5F1ZXwuU

— Usman (@SKizzleAXE) August 27, 2018
This could just be a placeholder, but it could be that the retailer knows something that hasn't been officially revealed to the public – that Blackout will feature 100 players. Of course, the likes of GAME are no strangers to putting up placeholders, so this definitely isn't 100% confirmation.
Blackout mode is getting a PS4 beta on September 10. Similar to other Battle Royale modes, Blackout will feature Solo, Duos and Quads mode. There's currently no confirmation of how many players will be in each round in the beta, but it's going to provide a firm test for Treyarch before they make a final decision of how many players the game mode can handle.
To get onto the beta, you'll need to pre-order Black Ops 4 on PS4.