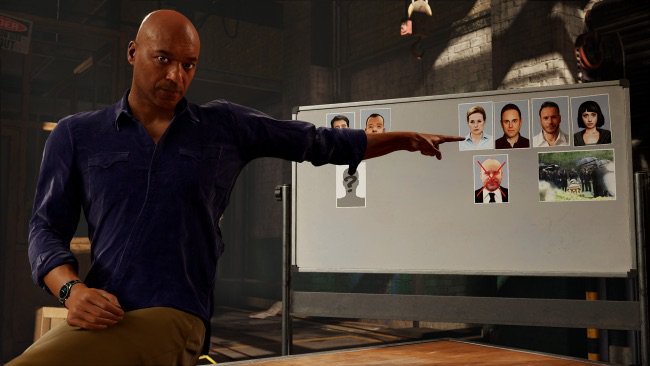 SIE London's cockney romp Blood and Truth has topped the UK all format chart, giving PSVR its first no.1 since the device launched back in 2016. The adrenaline-pumping shooter didn't have much in the way of competition — Cricket 19 was the only other new game to crack the top 10 — but it's still a big milestone for PSVR nonetheless, especially as it's a single-format release.
Blood And Truth PSVR Tops The UK Chart
Blood and Truth was released on PSVR on May 29, and was built from the ground-up for Sony's virtual reality gaming headset.
Set in the heart of London, the game sees players controlling ex-Special Forces chap, Ryan Marks, who embarks on a mission to save his family from a crime lord. The game plays like a first-person shooter, with a cover system and diverse lineup of weapons at your disposal as you blast through the UK capitol, laying waste to legions of gun-toting goons and soaking up explosive set pieces.
Developer SIE London said that it plucked inspiration from various Hollywood blockbusters for Blood and Truth, with the game itself evolving from the London Heist mission in PlayStation VR Worlds.
Sony confirmed recently that Blood and Truth DLC is in the pipeline, and will include a New Game Plus option, an extra difficulty, and an online leaderboard. Read our review of Blood and Truth here. Hopefully, we'll start to see more PSVR games of this calibre released in the near future, particularly into the next-generation.
Sony has already confirmed that the PS5 will support PSVR, and there's been evidence to suggest that the consoler maker is looking to release a new version of the headset to boot.
Check out the full UK top ten below.
Blood and Truth
FIFA 19
Team Sonic Racing
Days Gone
Red Dead Redemption 2
Cricket 19
Mario Kart 8 Deluxe
Grand Theft Auto 5
Forza Horizon 4
Mortal Kombat 11