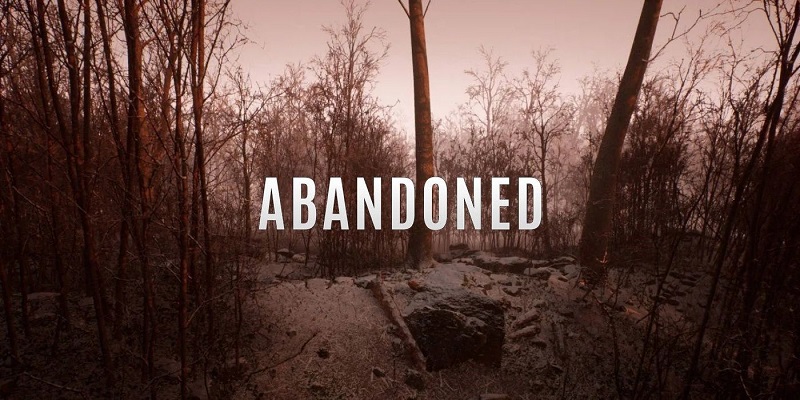 Hopefully, we're nearing the point where this can be properly put to bed. Abandoned developers Blue Box Game Studios announced today that they have released an FAQ on their website which answers many questions still lingering in the minds of players.
This FAQ does answer many questions directly, but it's in fact a lot of things we already knew, like how they spoke about only being able to showcase the same clip we saw on Twitter in the Abandoned Realtime Experience App due to technical issues and a lack of time in an attempt to just put "something" out.
We do however get another confirmation of the release window being 2022, though they do clarify multiple times that the game isn't ready for the public eye, plus we don't even know the real name. A lot could change from now until launch, but it would be no surprise to find it still delayed, either due to issues with the pandemic or any other reason. You can check out the whole FAQ for yourself, right here:
Blue Box Studio – Frequently Asked Questions
When will we learn more about Abandoned?
We are working hard to reveal Abandoned ASAP. As of now the game is not ready for the public eye.
Why is there a 5 second footage in the app with a size of 5GB?
As a result of technical issues we made it very hard for us last minute. We had to trim the opening teaser. The 5GB is the actual size of the full length. We will release the full teaser soon. We sincerely apologize for this.
When will we see new content in the Realtime Experience PS5 app?
Unfortunately we can't provide an ETA just yet but we are working to release new content ASAP.
What is the Playable Prologue?
The Playable Prologue is a standalone game with its own set of Trophy's on PS5.
What is the release date for Abandoned?
Abandoned is set to be released in 2022 while the Prologue will be available soon.
Will Abandoned be available in a physical form?
Yes. Abandoned will be available both digital and physical. The Prologue is only in digital form.
Is BLUE BOX Game Studios in any way linked to Kojima Productions or Hideo Kojima?
No. BLUE BOX Game Studios is a small independent studio based in The Netherlands.
Is The Haunting in any way linked with Abandoned?
No. Abandoned is a new different game. The game has been created from scratch and does not include references to The Haunting.
Why isn't Abandoned shown so far?
Abandoned was announced too soon. Also, we received a bigger audience than we initially had, so we had to polish the game even more. Even now, the game isn't ready for the public eye to see. We will release all media inside the Realtime Experience app and web for actual gameplay reveals and cinematic trailers.
What makes Abandoned unique and stand out from other games?
Abandoned has a new narrative, presented in realistic gameplay with a cinematic experience, Abandoned emulates a realistic approach to survival.
Is Abandoned a horror game?
Abandoned is a horror shooter/survival game. While the primary focus isn't entirely horror.
Is Abandoned the actual IP name?
No Abandoned is a codename. The marketing title name will be announced with the gameplay reveal.