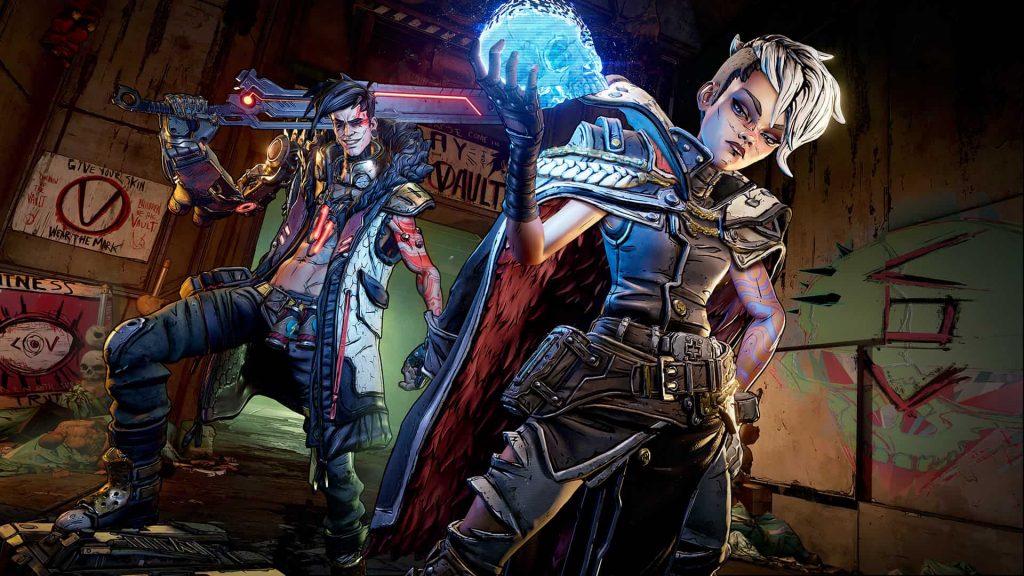 Publishing giant Take-Two has revealed that we will hear details about Borderlands 3 DLC at Gamescom and PAX West, both of which take place later this month. The company didn't go into any further detail about its post-launch plans for the game during its latest financial call, but if past games are anything to go by, Borderlands 3 should get some solid DLC.
Borderlands 3 DLC Plans To Be Revealed Soon
Borderlands 3 developer Gearbox has been drip-feeding fans new details on the upcoming loot-shooter over the past few weeks. For starters, we got a look at a brand new location, Promethea, as well as two new Vault Hunters in the shape of Moze the Gunner and Zane Flynt.
In addition, the studio has promised that the game will be far bigger than its predecessor, and packs in a 'ton of content' for players to tuck into.
Borderlands 3 is pencilled in for a September 13 release on PlayStation 4, PC, and Xbox One. Fans have been waiting some time for the sequel, as Borderlands 2 originally came out back in 2012, although Take-Two extended its lifecycle by porting the game to PS Vita, PS4, and Xbox One, as well as giving the game a VR overhaul.
At the hard edge of the galaxy lies a group of planets ruthlessly exploited by militarized corporations. Brimming with loot and violence, this is your home—the Borderlands. Now, a crazed cult known as The Children of the Vault has emerged and is spreading like an interstellar plague. Play solo or co-op as one of four unique Vault Hunters, score loads of loot, and save the galaxy from this fanatical threat.
The Borderlands franchise launched back in 2009 for PlayStation 3 and Xbox 360, and has now shipped over 48 million units worldwide. Recently, the original game was remastered for current-generation consoles, so be sure to check it out if you haven't played it yet.
Source: Take-Two