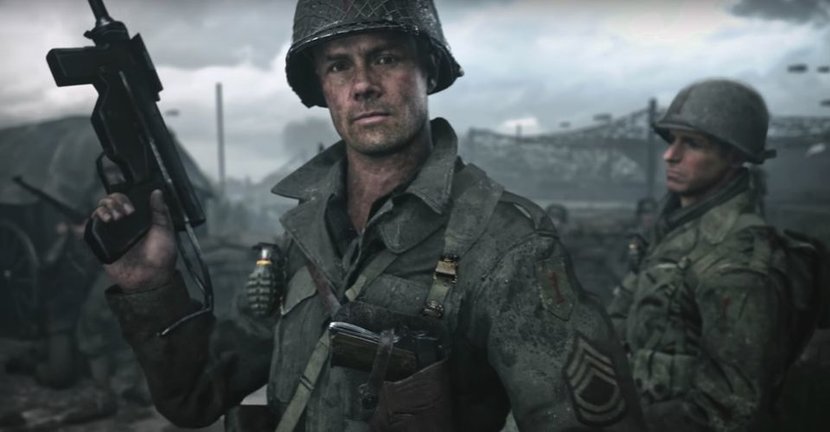 Activision chief Robert Kostich has indicated the Call of Duty 2021 reveal may happen later than people expect, as the publisher is focussing on the release of Call of Duty Warzone Season 3 at the moment.
Speaking during an interview with VentureBeat in wake of Call of Duty's 400 million sales milestone, Kostich was quizzed if the reveal for this year's entry – which is rumored to be titled Call of Duty WW2: Vanguard – would shift to a later time in the year as with 2020's game reveal, he replied:
We're probably shifting a bit more in that direction. Most of the reason is — you've seen what we have in Season 3 this week. We have so much to talk about and so much going on that's happening this week. We want to focus on that with the community, focus on the journey with them.

Also, as you saw last year, we did some cool things in terms of integrating the reveal of Black Ops into Warzone. Those are the things we want to orchestrate and provide to our community, letting them discover Call of Duty themselves in their play experience.

That part's been fun for us and our development teams. Marketing is changing within Call of Duty, how we get the community to participate and uncover things for us. It might be happening later, but it's all part of a broader agenda to bring the community along on a fun journey.
Note that this is not the executive saying that Call of Duty 2021 itself will be delayed, but rather, the game's reveal may happen a bit later in the year. Up until 2020 at least, Call of Duty games typically leak around March or April with a reveal happening soon after.
Related Content – Sony PS5 Complete Guide – A Total Resource On PlayStation 5
Call of Duty 2021 is rumored to be in the works at Sledgehammer Games, although Activision hasn't said anything about the game other than it is in development.
[Source – VentureBeat]