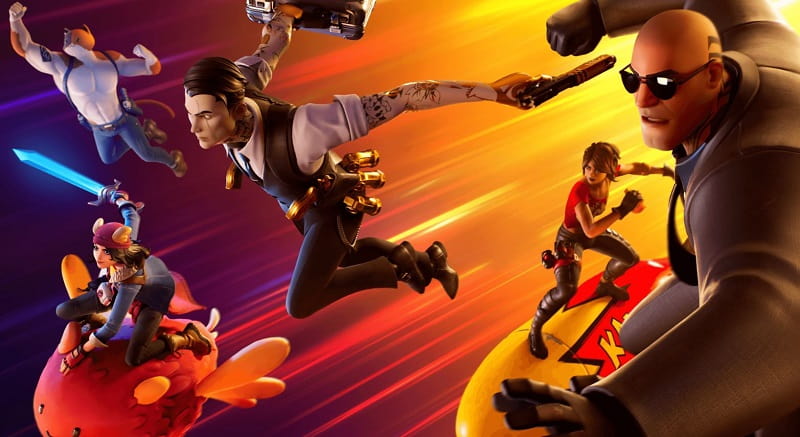 Can you play Fortnite on PS3? That seems to be the big question so many PS3 owners seem to be asking now. A worldwide phenomenon, Epic Games' Fortnite has been one of the most popular games of the last few years, commanding a massive following across PS4, Xbox One, PC, Nintendo Switch and mobile platforms. What about PS3 though? Can you download Fortnite on PS3? Read on dear reader and all will become clear very shortly!
Can You Play, Download Fortnite On PS3?
---
Sadly you cannot play Fortnite on PS3. There are two main reasons for this.
Firstly, Fortnite uses Unreal Engine 4 – which is the latest iteration of Epic's Unreal Engine technology. Created many years after the PS3 was released, it would be impossible for Unreal Engine 4 to work properly on PS3 as not only is the architecture in the PS3 simply not up to the task, but it is also quite exotic and convoluted to program for.
Related Content – Can You Get Disney Plus On PS3?
Both of these issues are at entirely odds with Epic's desire to make Unreal Engine technology a powerful toolset that is easy for developers to use.
The other big reason for why you cannot play Fortnite on PS3 is because Sony's last-generation console just isn't supported anymore.
Related Content – Sony PS5 Complete Guide – A Total Resource On PlayStation 5
With the PlayStation 4 smashing through 106 million sales at last glance and Sony gearing up for a massive next-generation launch with its PlayStation 5 console in holiday 2020, there would be very little commercial incentive for developers like Epic to focus on what is technically now a legacy platform.
Related Content – The 50 Best PS3 Games Of All Time
As of right now, if you're a PlayStation gamer, the PS4 and PS4 Pro systems are the only two PlayStation platforms where you can play Fortnite.
Fortnite is available now, for free, on PS4, PC, Xbox One, Nintendo Switch, iOS and Android platforms.