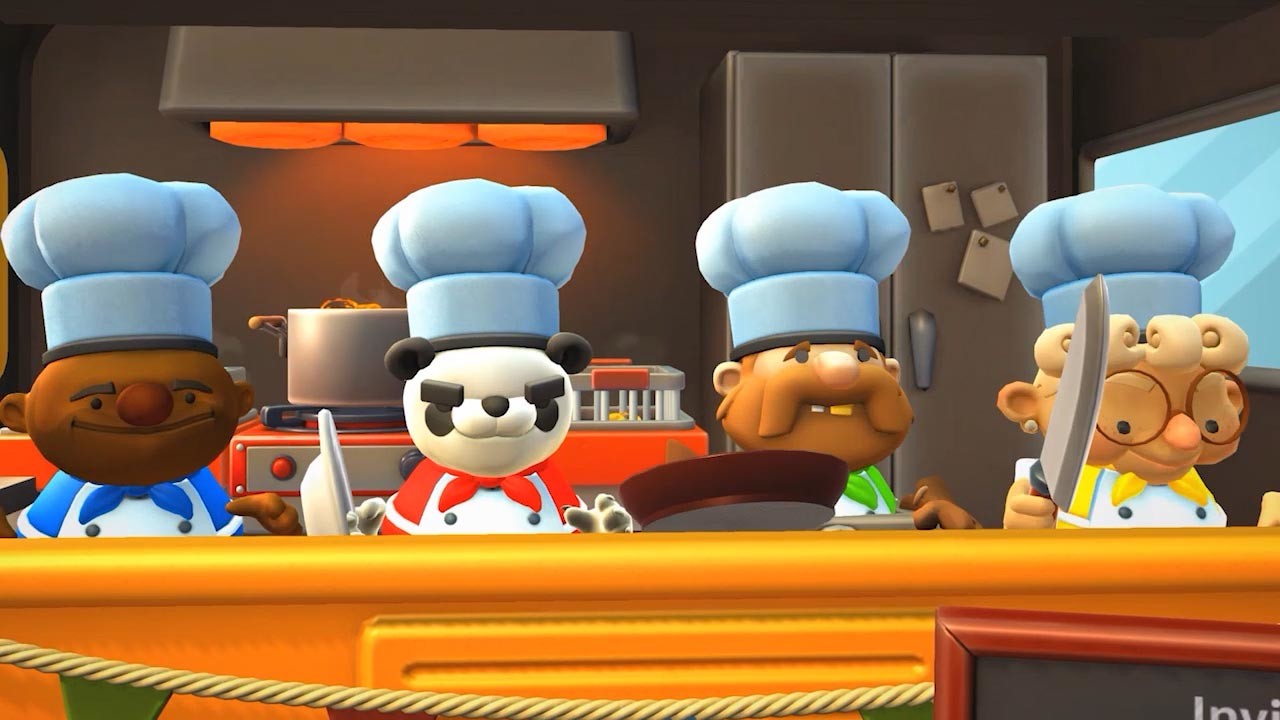 With the holidays now upon us, there are few better ways to bring them together than by a nice bit of local co-op or competitive multiplayer shenanigans on PS4.
So with that, and being mindful that wallets are usually a bit stretched at this time of year, we've compiled lists for both the North American and the UK PlayStation Store of some great cheap local multiplayer PS4 games that everyone can enjoy over the holiday period.
Cheap Local Multiplayer PS4 Games
These prices are valid between 2/12/2019 12:00 am to 23/12/2019.
Related Content – Cheap PSN Credit/Cheap PSN Gift Cards & Codes
Dead Nation Apocalypse – (Local co-operative play for 2 players) £3.99 (UK Store Link), $4.49 (US Store Link)
"Fight for your life alone or with a friend as Jack McReady or Scarlett Blake as you step onto the streets of a city overrun with undead flesh-eaters. And, if you're feeling really brave, take a walk down the Road of Devastation – a deadly experiment that pushes your survival skills to the absolute limit as you face hordes of zombies with no extra lives and no second chances.The dead may walk – but you can make sure they don't walk very far."
Degrees of Separation – (Local co-operative play for 2 players) £2.39 (UK Store Link) $2.99 (US Store Link)
"Degrees of Separation is a 2D puzzle platformer in which duo Ember and Rime must use their contrasting powers to manipulate heat and cold to overcome obstacles. Through cooperation, they will learn about each other and the fate of their worlds.
Developed with both solo and co-op play in mind, players will discover a touching narrative crafted by acclaimed industry veteran Chris Avellone. With Ember's mastery of heat and Rime's control of cold, scenic landscapes will come alive as the pair uses their unique abilities alone and in tandem to create powerful gusts of wind, frozen rivers, controlled explosives, and more to solve a variety of puzzles through several distinct worlds"
Don't Starve Together – (Local co-operative or competitive play £5.99 (UK Store Link), $7.49 (US Store Link)
"Don't Starve Together: Console Edition is the standalone multiplayer expansion of the uncompromising wilderness survival game, Don't Starve.
Enter a strange and unexplored world full of strange creatures, dangers, and surprises. Gather resources to craft items and structures that match your survival style. Play your way as you unravel the mysteries of this strange land. Cooperate with your friends in a private game, or take your chances with strangers online. Work with other players to survive the harsh environment, or strike out on your own."
Extreme Exorcism – (Local co-operative or competitive play for 2-4 players) £4.99 (UK Store Link) $5.99 (US Store Link)
"Take on the role of Mae Barrons an Extreme Exorcist with extreme measures. Her supernatural skills are called upon when everything and everyone else has failed to rid a haunted house of its ghostly presence. Conventional methods won't cut it with these ghosts. Instead, Mae comes armed with a deadly arsenal of ghost-busting weapons, from rocket launchers to razor sharp boomerangs.
But these aren't your average poltergeists. At the end of each round, a ghost appears and mimics your every move from the round before. The longer you survive the more extreme the game becomes. Engage in non-stop ghost annihilation in 10 eerie areas of the haunted house – each room presenting its own hellish hazard. Brave the winds on the balcony and the fire in the kitchen, surviving for as long as you can.
With a devilish local multiplayer – you can play co-op or deathmatch modes with up to 3 of your friends, and with 50 unique challenges even the most daring Extreme Exorcist will be put to the test."
HELLDIVERS: Super-Earth Ultimate Edition – (Local co-operative play for 2-4 players) £6.49 (UK Store Link), $15.99 (US Store Link)
"HELLDIVERS™ is a hardcore, cooperative, twin stick shooter from the creators of Magicka. As part of the elite unit called the HELLDIVERS, players must work together to protect SUPER EARTH and defeat the enemies of mankind in an intense intergalactic war."
Knack 2 – (Local co-operative play for 2 players) £8.99 (UK Store Link), $4.99 (US Store Link)
"Meet Knack, a little guy with surprising moves and the ability to transform from big to small and back again in this family-friendly adventure from the developers at PlayStation. Seamless co-op mode so you can play together whenever you choose. Accessible gameplay for kids and challenging gameplay for adults. Pick up and play or sit down for a Knack marathon."
Overcooked! – (Local co-operative play for 2-4 players) £3.29 (UK Store Link), $4.24 (US Store Link – discount not active yet)
"Overcooked is a chaotic couch co-op cooking game for one to four players. Working as a team, you and your fellow chefs must prepare, cook and serve up a variety of tasty orders before the baying customers storm out in a huff. Sharpen your knives and dust off your chef's whites, there isn't mushroom for error and the steaks are high in these crazy kitchens!"
Raging Justice – (Local co-operative play for 2 players) £3.99 (UK Store Link ONLY)
"Raging Justice is a classic beat 'em up game of epic proportions, dragging the savage charm of the genre kicking and screaming into the 21st century! The city is in chaos! Crime and corruption is at an all-time high, with thugs wreaking havoc on every corner. It's up to you to punch, kick and brawl your way through the deadly streets, to bring those punks to justice. Take on the criminal world alone or enlist a partner, to aide you in some co-op carnage!
Choose between playing by the book, arresting foes to gain health and complete level challenges, or take the law into your own hands. Will you be a good cop or a bad cop?"
Resident Evil Triple Pack – (Local co-operative play for 2 players on Resident Evil 5 and Resident Evil 6) £11.99 (UK Store Link), $23.79 (US Store Link)
"Enjoy three of the most memorable and defining survival horror titles in all of gaming with Resident Evil 4, Resident Evil 5 and Resident Evil 6, coming to the PS4 in one amazing value pack.
Play through three intense campaigns as numerous fan favorite characters, fighting against some of the most horrifying enemies and creatures the series has to offer. Complete with all DLC modes, costumes and expansions, never before has there been a more complete Resident Evil experience."
Titan Quest – (Local co-operative play for 2 players) £11.99 (UK Store Link), $8.99 (US Store Link)
"From Age of Empires co-creator Brian Sullivan and Braveheart writer Randall Wallace comes an innovative action role playing game set in ancient Greece, Egypt and Asia. The Titans have escaped their eternal prison, wreaking havoc upon the earth. The gods seek a hero who can turn the tide in an epic struggle that will determine the fate of both men and gods. Are you ready for the quest?"
Ultra Street Fighter 4 – (Local competitive play for 2 players) £5.79 (UK Store Link), $12.99 (US Store Link)
"Super SFIV goes Ultra! New challengers Decapre, Elena, Hugo, Poison, and Rolento join the fight for a total of 44 characters in one of the best competitive fighting games for two players ever made!"
Unravel Two – (Local co-operative play for 2 players) £5.79 (UK Store Link), $6.99 (US Store Link) (Also available on EA Access)
"When you cut ties to the past, new bonds form. In Unravel Two, create a Yarny of your very own. Then build relationships with other Yarnys in local co-op or as a single player, fostering friendship and support as you journey together.
Begin your adventure in a cold and imposing land, then watch your surroundings blossom with new life as you chase the spark of adventure. Dive into an immersive story filled with energy, exuberance, inspiration – even monsters. Approach every challenge with positivity and fearlessness to awaken the world around you, and discover an unbreakable bond between friends."
Worms Battlegrounds – (Local co-operative and competitive play for 2-4 players) £3.99 (UK Store Link), $4.99 (US Store Link)
"Worms Battlegrounds brings friends and families together in the noble pursuit of self‐improvement, world domination and exploding sheep.
Form Clans, Take On The World! Join together with friends and other Worms Battlegrounds players to form a fearsome team name your clan, design your own emblem, promote other players to act as leaders and officers. Enter your clan into the league and fight together to make your mark on the leaderboards. Nobody wants an empty trophy cabinet!"
Worms W.M.D – (Local co-operative and competitive play for 2-6 players) £6.19 (UK Store Link), $7.49 (US Store Link)
"The worms are back in their most destructive game yet. With a gorgeous, hand-drawn 2D look, brand new weapons, the introduction of crafting, vehicles and buildings plus the return of some much-loved classic weapons and gameplay, Worms W.M.D is the best worms experience ever.
Take on up to five opponents in hilarious all-out tactical worm warfare with up to eight worms each, either in local or online multiplayer, including ranked play. Flatten your opponents with the Concrete Donkey. Turn them into chunks of worm meat with the Holy Hand Grenade. Rain down hell from above in helicopters or pound them into oblivion with the tank. With 80 weapons and utilities at your fingertips, this is Worms at its chaotic best!"