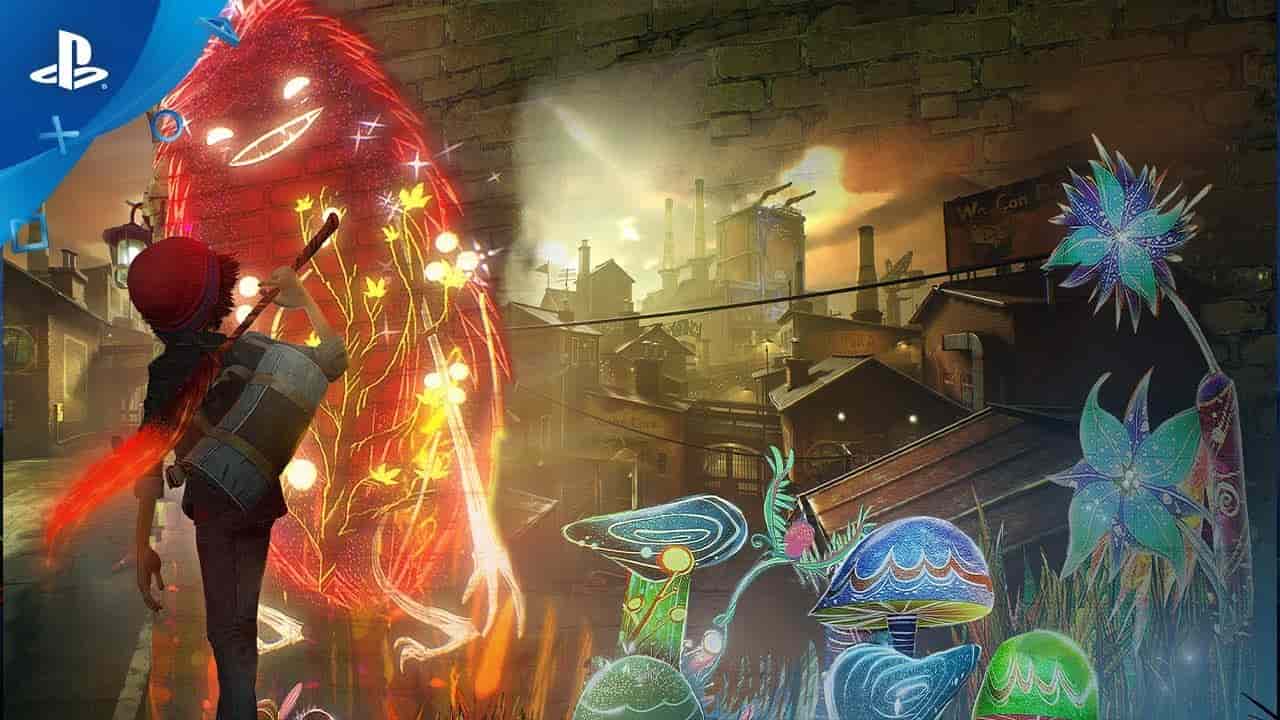 Pixelopus has released Concrete Genie PS4 1.04 update for you to download, although don't get too excited: it's a minor stability update, so it doesn't bring anything in the way of new features. The patch notes simply describe 'minor bug fixes,' so go and grab it now and ensure your version of the game is up to scratch.
Concrete Genie PS4 1.04 Update Is Now Available
Concrete Genie was originally announced during Sony's Paris Games Week showcase in October 2017, and takes place in the polluted and nearly-abandoned town of Denska. The story focuses on Ash, a young boy who has a penchant for doodling in his notebook.
However, Ash's book is soon pinched by a group of bullies, who tear it up and scatter the pages throughout the town. As such, Ash goes on a quest to reclaim the lost pages, and along the way discovers he's able to bring his creations to life using a magical paint brush, allowing him to slowly bring the tow back to life.
Here's the official blurb:
Concrete Genie follows the heartwarming journey of a bullied teen named Ash, who escapes his troubles by bringing his colorful imagination to life in his sketchbook, while exploring his hometown of Denska – a once bright and bustling seaside town now polluted by Darkness.

Ash discovers a mysterious lighthouse, where he finds a magical paintbrush charged with 'Living Paint' capable of creating magnificent masterpieces that can purify Denska's polluted walls.
Be sure to read our Concrete Genie review here.
Despite receiving rave reviews, Concrete Genie failed to make much of an impression on the UK All Format Chart, barely scraping into the Top 40 and disappearing soon after.
The game's developer recently suggested that there won't be any post-launch DLC for Concrete Genie, although it hasn't completely ruled it out just yet.