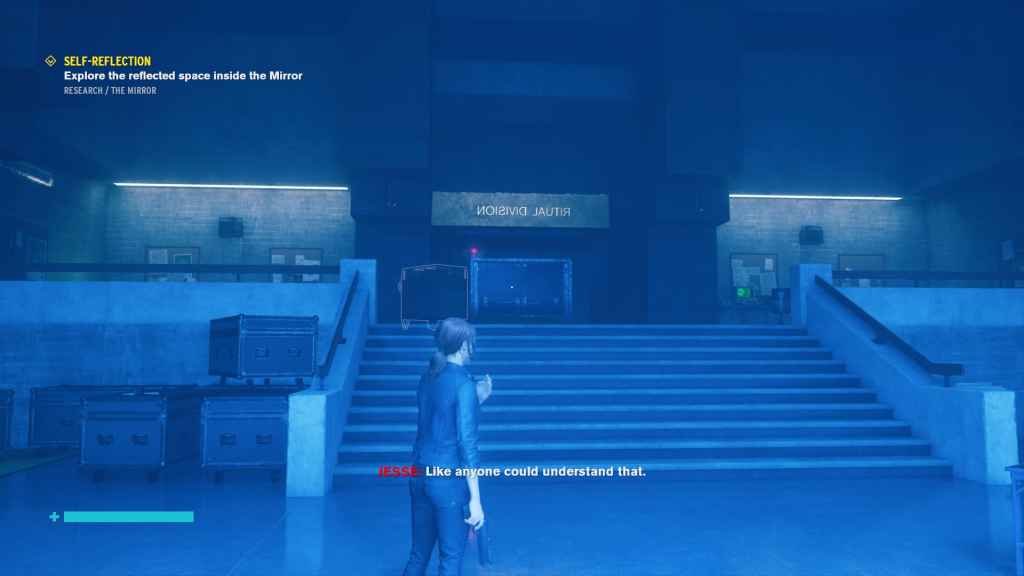 Late in Control, lead character Jesse finds documentation describing a new object of power hidden in the Research area – a mirror with the mysterious power to change its reflection. Never one to pass up a side mission, Jesse makes a beeline for the mirror, only to find herself stymied by a locked door and a wicked spatial recognition puzzle.
Spoiler Warning: Spoilers for a late-game Control side mission are included in this article.
Related content: Control Walkthrough – How To Solve The Punchcard Puzzle
Mirror Puzzle
In the center of the Mirror Testing Area, Jesse finds a chamber with six windows, three on each side. Each window has a button that controls an interior shutter. Shutters have two positions: up and down, toggled by the button.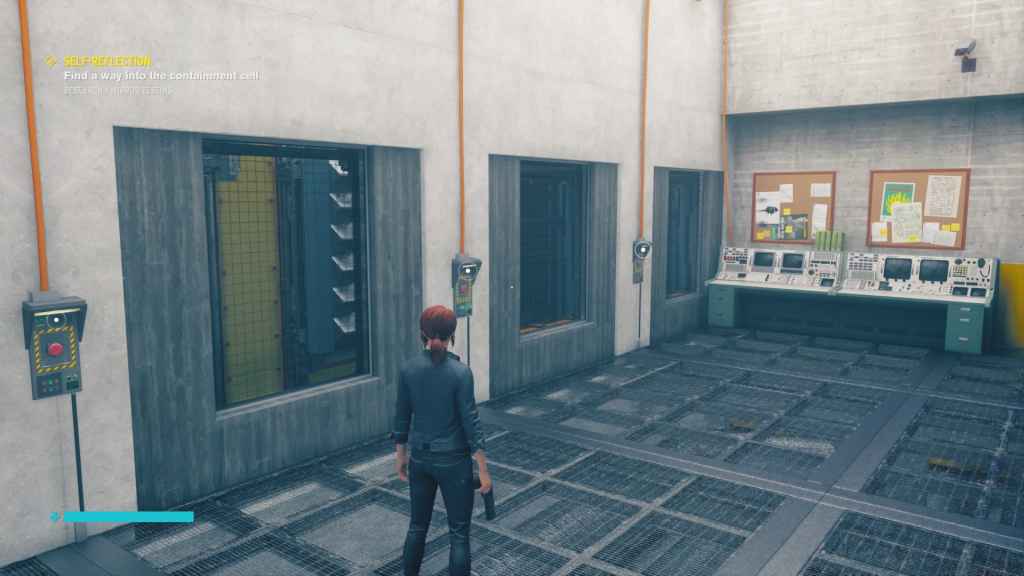 On a table facing the chamber, two monitors display the view captured by internal video cameras, both of which face the mirror.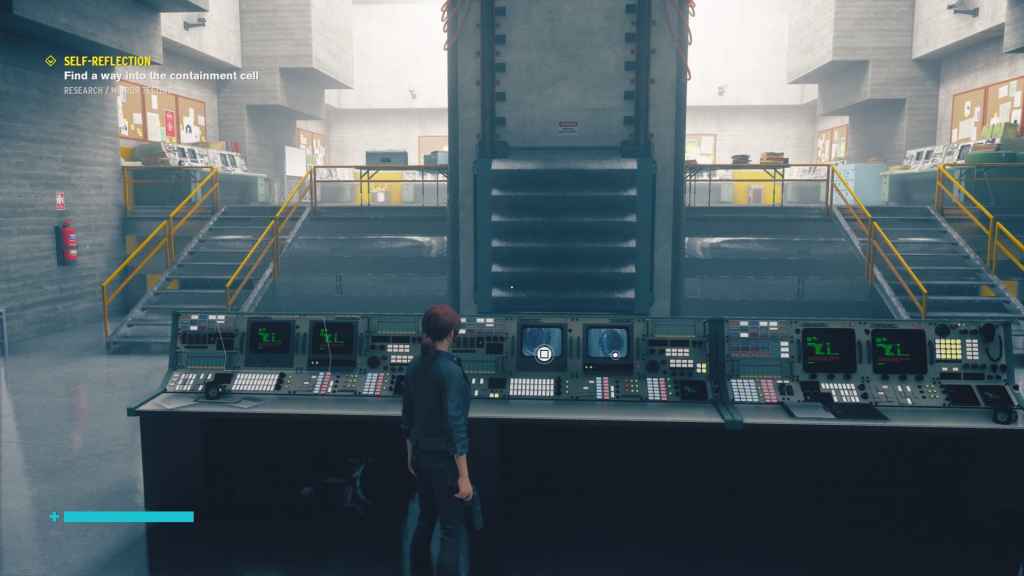 When you check out the view on each monitor, what it shows has nothing to do with the actual position of the shutters. The camera is showing you the mirror's desired shutter position. Putting the shutters in that position will open the chamber. However, it is up to you to determine which camera's view you are looking at, and then flip that and translate it into what position the shutters should be in. Be certain to have a bag of ice on hand, as this will fry your brain.
Related Content: Control Walkthrough – Navigating the Oceanview Motel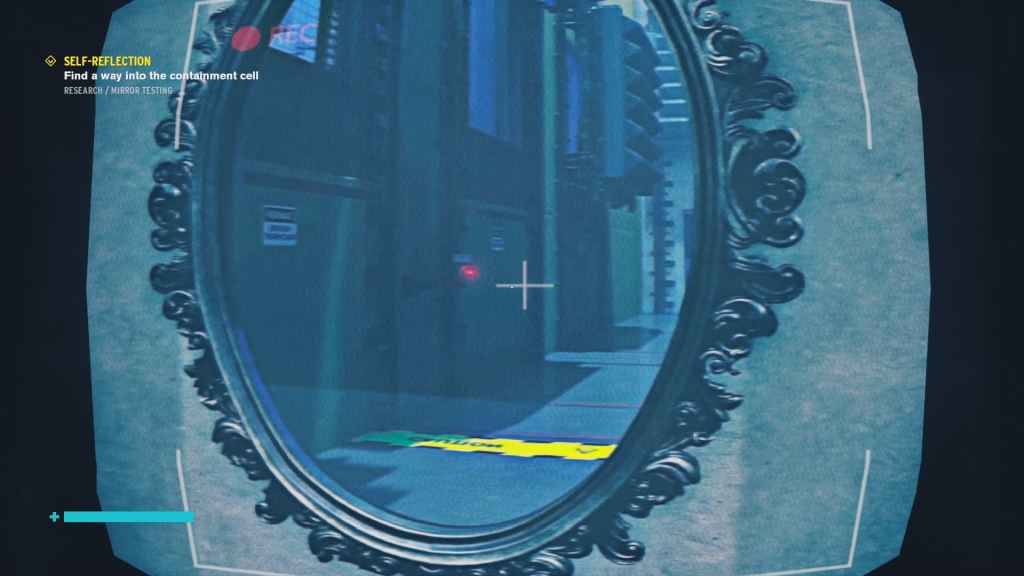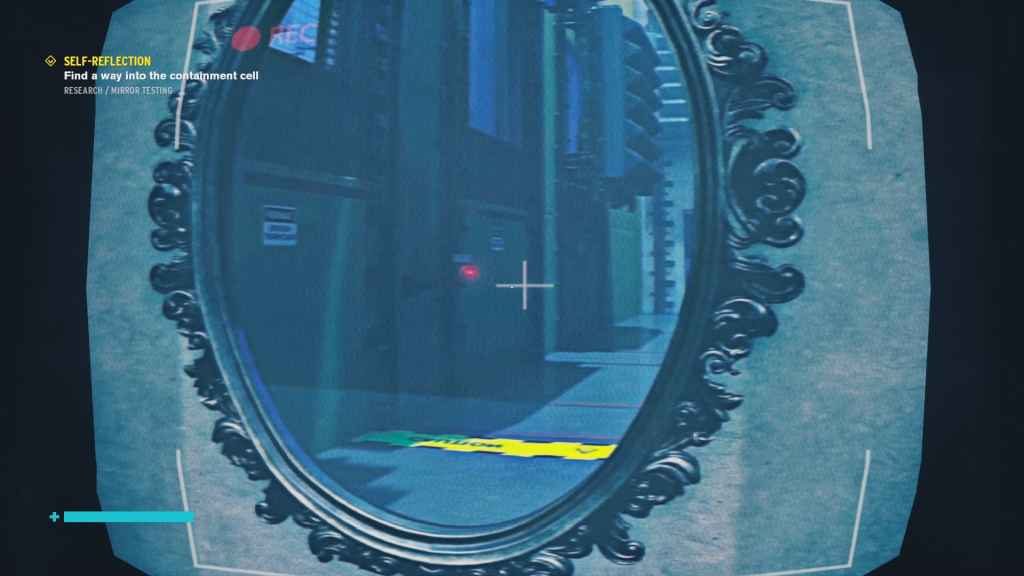 Give up? Okay, here is the view from the inside of the chamber, showing what position the shutters should be in to get the damn thing open: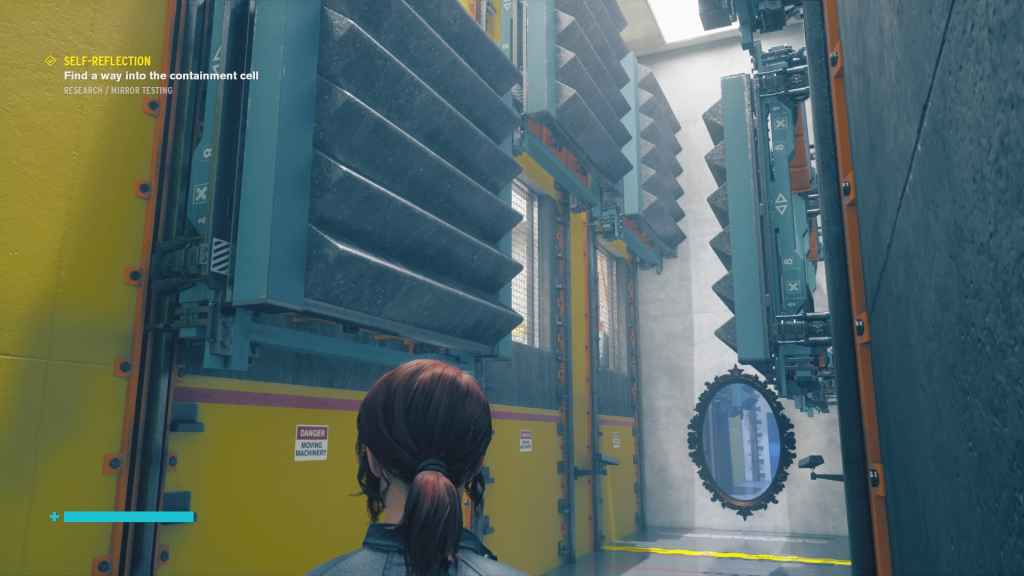 Here's the other side: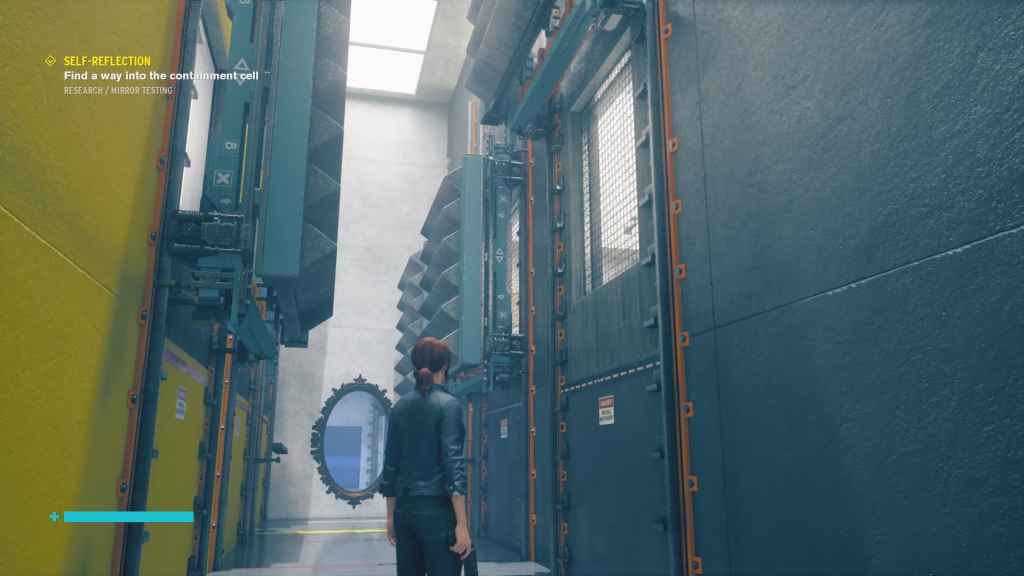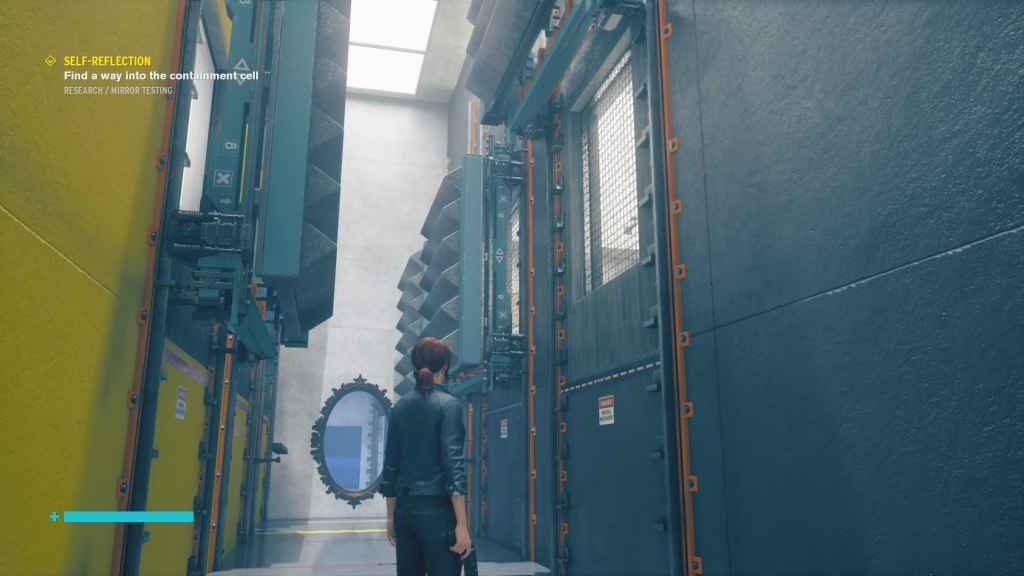 Touching the mirror will land you in a Star Trek-ian mirror universe, where you will eventually face your own mustachioed (just kidding) doppelganger. Be ready, because Evil Jesse kicks ass, and is not interested in your nonsense. In order to locate her, just explore the mirror version of the adjacent room and start peeking into windows. She'll show up to kill you before you know it!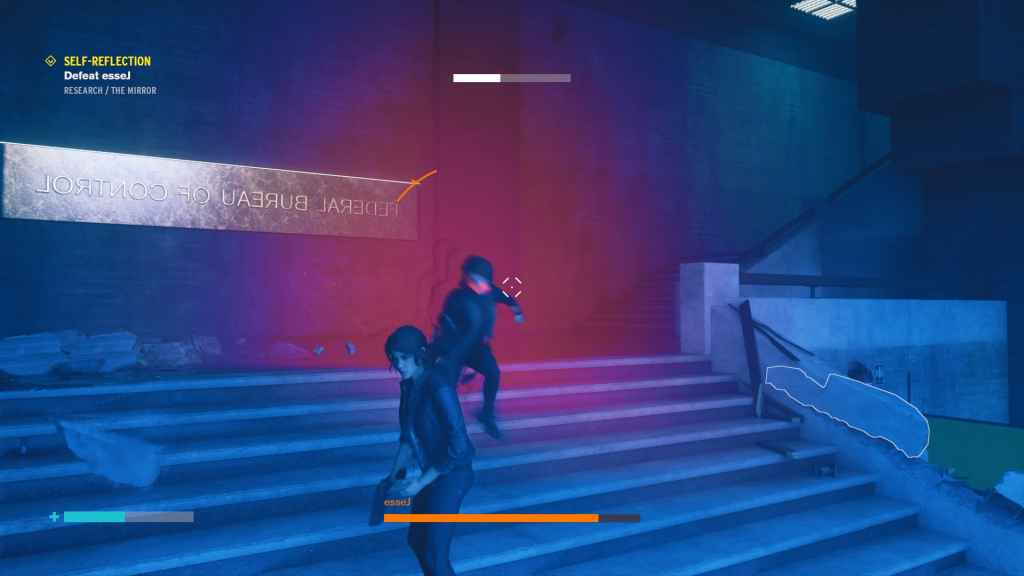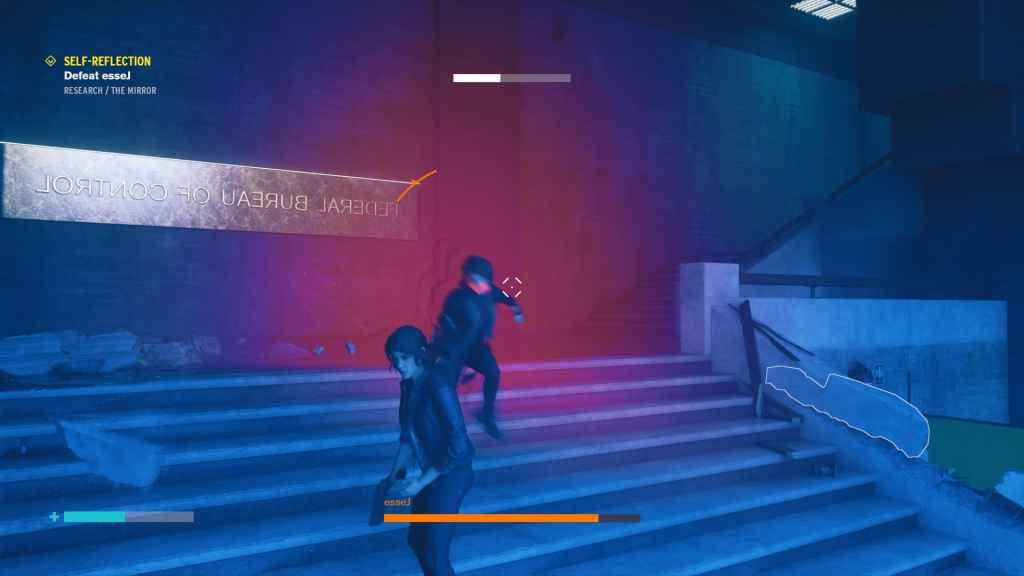 You can use whatever technique to kill Evil Jesse that you see fit. I found it safest to hide upstairs and cheese shots at her while hiding behind a pillar. Don't judge me.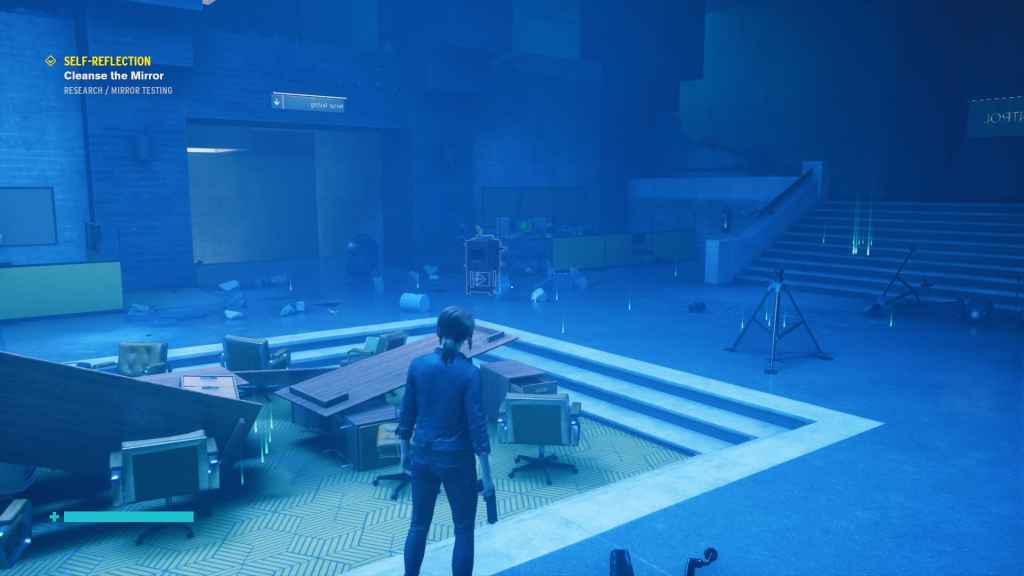 Control is now available on PlayStation 4.