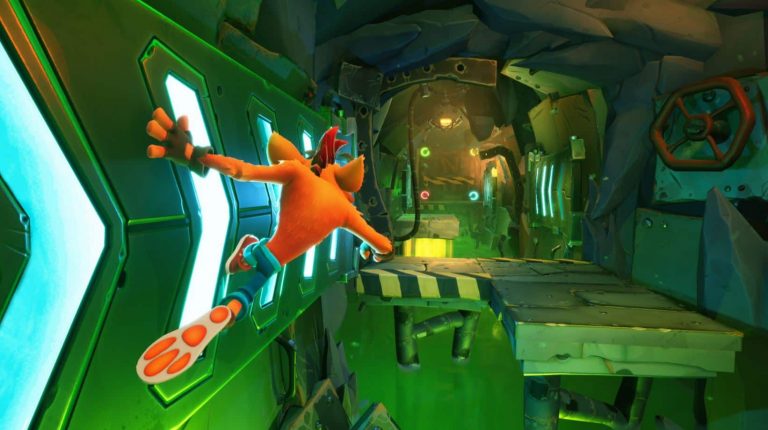 It has been revealed that Crash Bandicoot 4: It's About Time has more than 100 levels, alongside new game modes and alternate modes of play.
The news was revealed in a new Gamestop email, which we found from @BroskiBae on Twitter, and was sent out to individuals which had the following text "Full sequel with 100+ levels of play, new game modes, and new abilities for innovative gameplay."
The wording is a little odd, but it seems to confirm that the aforementioned more than 100 levels, as well as new gameplay modes which are yet to be revealed. The new abilities likely refer to the masks which can be seen in the game's key art and in the gameplay from earlier this week. The game is set to feature multiple playable characters, which makes the 100+ levels sound more realistic and the amount of content in the game also warrants the $60/£50 price Activision is asking for the game
Crash Bandicoot 4 was announced earlier this week as a part of the Summer Games Fest. The game looks to be a worthy addition to the N-Sane Trilogy and a lovely throwback to classic Crash, whilst adding in new features. Some new screenshots for the game were also revealed and it looks like the game will have local multiplayer according to a store listing.
Crash Bandicoot 4: It's About Time releases for PS4 on October 2, 2020.
Source – [@BroskiBae]