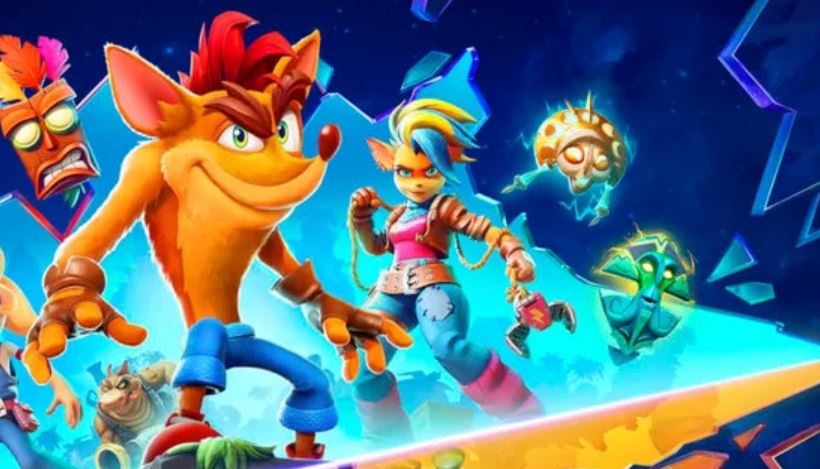 Crash Bandicoot 4: It's About Time PS5 Review – Crash Bandicoot 4: It's About Time was one of my favourite games of last year and surprised me. But, with news that the PS5 version was coming, I was hoping it would get even better. Crash Bandicoot 4 on PS5 is still just as good of a game, with some PS5 upgrades that are more subtle than I expected.
This review will mostly focus on the PS5 enhancements Toys For Bob have implemented here. If you want a more in-depth overview of the story and gameplay, be sure to check out our original PS4 review from last year.
Crash Bandicoot 4: It's About Time PS5 Review
---
4K Glory And HDR Clarity
Crash Bandiccot 4 on PS4 was already a gorgeous looking game and PS5 just enhances what was already special about the visuals of the experience. Running at a smooth 4K 60 FPS at all times, the game just looks absolutely stunning and really breathes even more Pixar-like magic into the experience (although it was already oozing with it).
Each of the environments in the game looks even sharper and clearer than it did on PS4. They already looked great but with this port, Crash Bandicoot 4 cements itself as the prettiest platformer available today.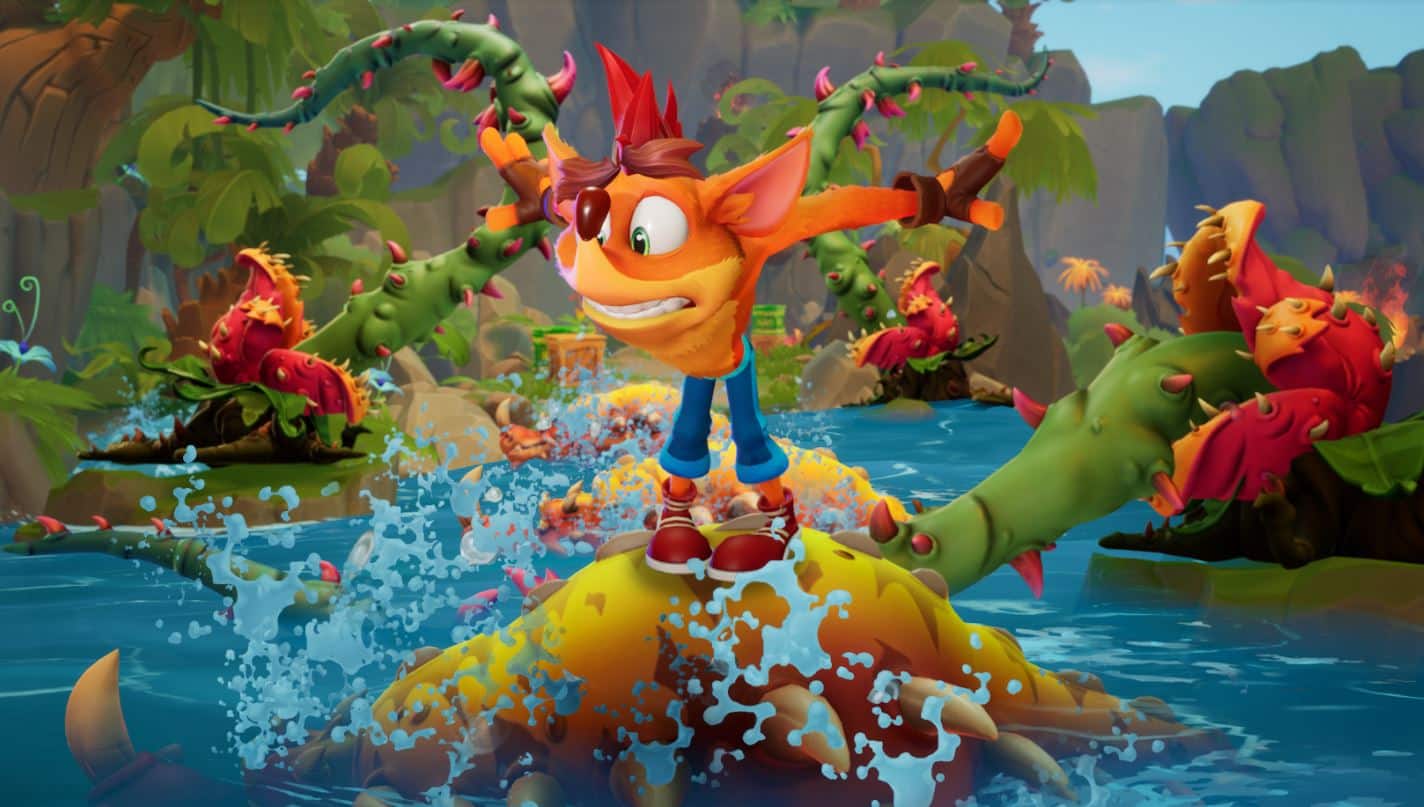 As mentioned above, the game also runs flawlessly at 60 frames-per-second and I never had any issues when playing. The experience was already smooth on PS4 and here it is just as good, boosted by the sharper visuals and the colors that pop out of the screen.
One slight disappointment with Crash 4 on PS5, though, is that some cutscenes are still in the lower resolution they were made for on PS4. This is more of a problem at the beginning of the game, but there are a few throughout the whole adventure. A good chunk of the cutscenes though, mainly those which load directly into gameplay have had their resolution upgraded and look fantastic.
Solid PS5 Enhancements
When it comes to PS5 upgrades beyond the resolution and frame-rate bump, Crash 4 is more of a mixed bag. It is a fair bit better than Yakuza: Like A Dragon, which I just checked out, but it still isn't a thorough and truly enhanced remaster.
The DualSense controller sees some use through slightly enhanced rumble. Adaptive triggers are only used during Tawna and Dingodile's segments, as Crash doesn't use the triggers, so ultimately the DualSense feedback never really feels significant enough to bring a meaningful change to gameplay. Even when crash uses the four masks in the game, the adaptive triggers aren't utilised to any special degree.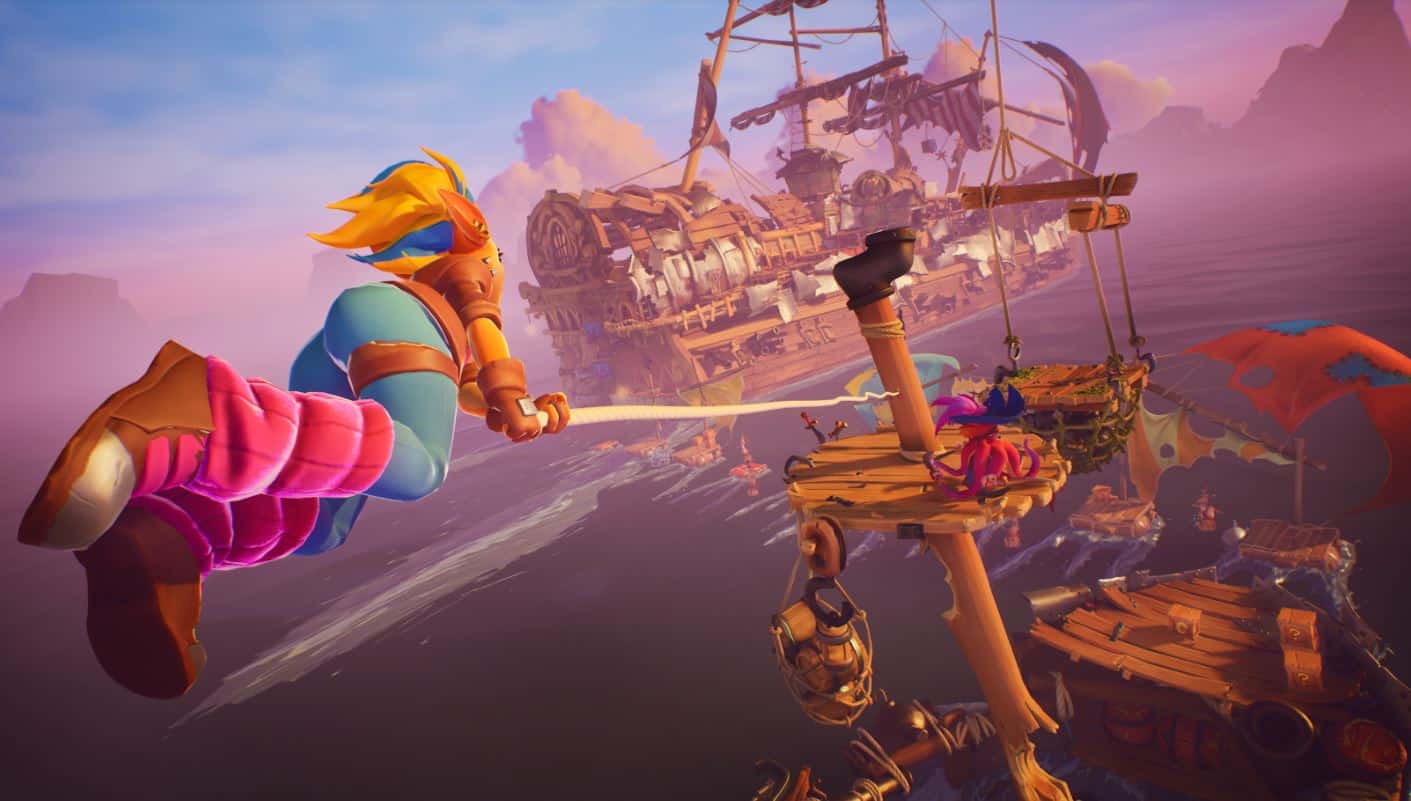 One better use of the PS5's unique features is how well Activity Cards have been implemented into the game. With cards popping up for each world and later showing time trials, flashback tapes, levels you can replay and more it really is a nice comprehensive way to navigate around and quickly get to where you want to go.
Game Help has also been taken advantage of and the videos, although brief, does showcase some of the more hidden collectibles in each of the levels and, for the first time on PS5, I actually used Game Help to find secrets I hadn't discovered yet.
Related Content – Sony PS5 Complete Guide – A Total Resource On PlayStation 5
The ability to bring over your save data and have all the trophies auto-pop as well is a welcome addition and does give players a reason to make the jump over if they are still completing and collecting everything.
A Solid Port But Nothing To Spin Home About
Crash Bandicoot 4 on PS5 is just as good as it was on PS4, even enhanced a little thanks to the use of the DualSense controller and Activity Cards. But, the real pull here is the 4K 60 FPS gameplay, which is by far the strongest aspect of this remaster.
Despite all these upgrades, they never really feel like they truly are enhancing the experience. So, ultimately, Crash Bandicoot 4 on PS5 is really just the same game as you will find on PS4, with a few small enhancements here and there. Those still hunting for collectibles and own a PS5 should make the upgrade, but the platformer definitely isn't radically different on Sony's new console.
Crash Bandicoot 4: It's About Time releases for PS5 on March 12, 2021.
Review copy provided by publisher.