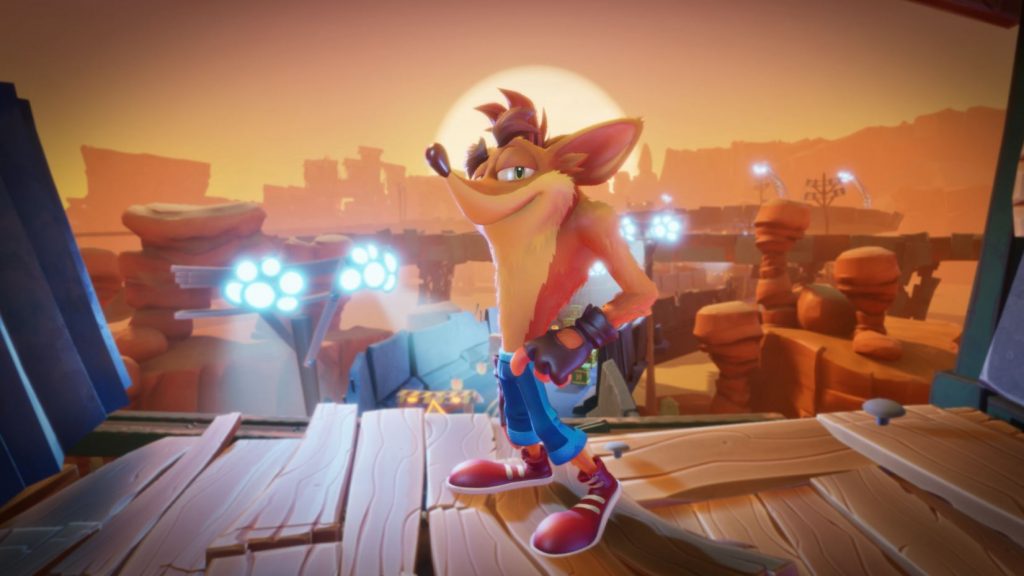 Crash Bandicoot 4 It's About Time's co-op multiplayer has been revealed and detailed in a new trailer which aired during Gamescom's Opening Night Live.
The flashback levels are described as challenges within the game that help you discover Coco and Crash's origin story and the bandicoot training in Neo Cortex's Test Chambers. You can read the full synopsis of the new levels here:
"Flashback" levels will give players the ability to rewind time back to the 90s—the greatest era ever!

The Flashback levels are designed to challenge players' puzzle solving and technical performing abilities. They also give fans even more ways to play. Through the collection of Flashback Tapes, players discover Crash and Coco's origin story and experience Bandicoot training in Neo Cortex's Test Chambers—but the task won't be easy.
You can watch the latest Crash Bandicoot 4: It's About Time trailer focusing on the Flashback Levels below:
Toys For Bob's upcoming sequel to the N-Sane trilogy will be here in just over a month and the game just revealed a unique inverted mode, which blends a traditional mirror mode with unique visual and gameplay tweaks. Despite some confusion, the game won't feature any microtransactions and it will also have more than 100 levels for you to play.
Gamescom Opening Night Live had a number of announcements and showcases in addition to this. You can catch up on all the announcements from the show here. If you would like to rewatch Gamescom Opening Night Live, you can do that right here.
Crash Bandicoot 4: It's About Time releases for PS4 on October 2, 2020.