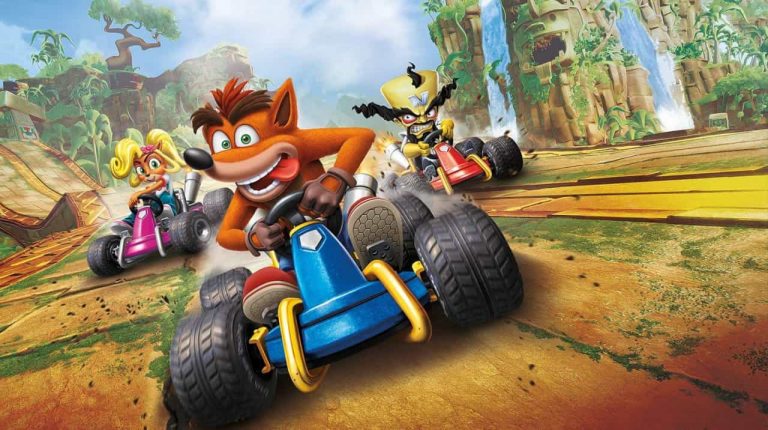 A new patch has just been released for Crash Team Racing Nitro-Fueled on PS4. The Patch Notes for the Crash Team Racing Nitro-Fueled 1.06 Update are viewable now on the PS4 system.
The patch notes only reveal that bug fixes have been made to Crash Team Racing Nitro-Fueled. It isn't clear which bugs have been fixed. However, the game should be more stable now that they have been.
This release of this patch comes as Crash Team Racing spends its third week in the UK Retail Charts. Crash Team Racing Nitro-Fueled looks to be following in the footsteps of Activision's remake of the main Crash Bandicoot games, holding its place in the charts for a number of weeks.
The first update for the game arrived last week. That update fixed a save bug that has plagued users since the game's release. On top of that fix, the update added online leaderboards and some new cosmetic items for the various racers.
If you are a huge fan of the franchise and the game, you can find a wide range of Crash Team Racing themed PlayStation Gear merchandise to browse or buy.
The game is set to release a selection of DLC in the coming weeks, including new characters, karts, tracks and more.
If you don't know what Crash Team Racing Nitro-Fueled is this description gives you a good overview of what is in store:
Crash is back in the driver's seat! Get ready to go fur-throttle with Crash™ Team Racing Nitro-Fueled. It's the authentic CTR experience, now fully-remastered and revved up to the max: • Start your engines with the original game modes, characters, tracks, power-ups, weapons and controls • Power slide to glory in additional karts and tracks from beyond the original game • Race online with friends and Crash the competition with online leaderboards With Crash™ Team Racing Nitro-Fueled, the stakes are high and the competition is fierce. It's the CTR you love, now kicked into the highest gear.
Crash Team Racing Nitro-Fueled is available now on PS4
Have you experienced any bugs with Crash Team Racing?