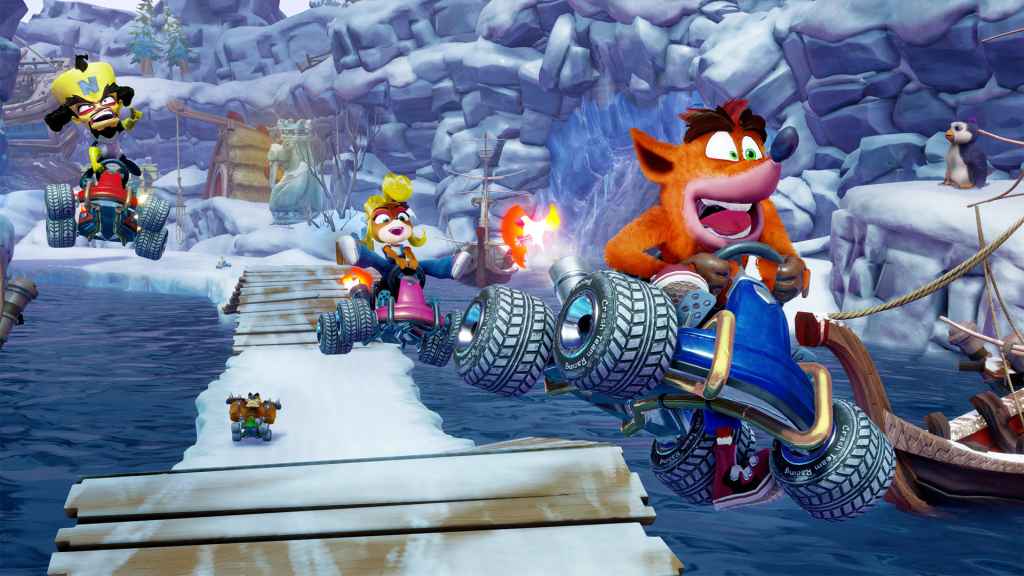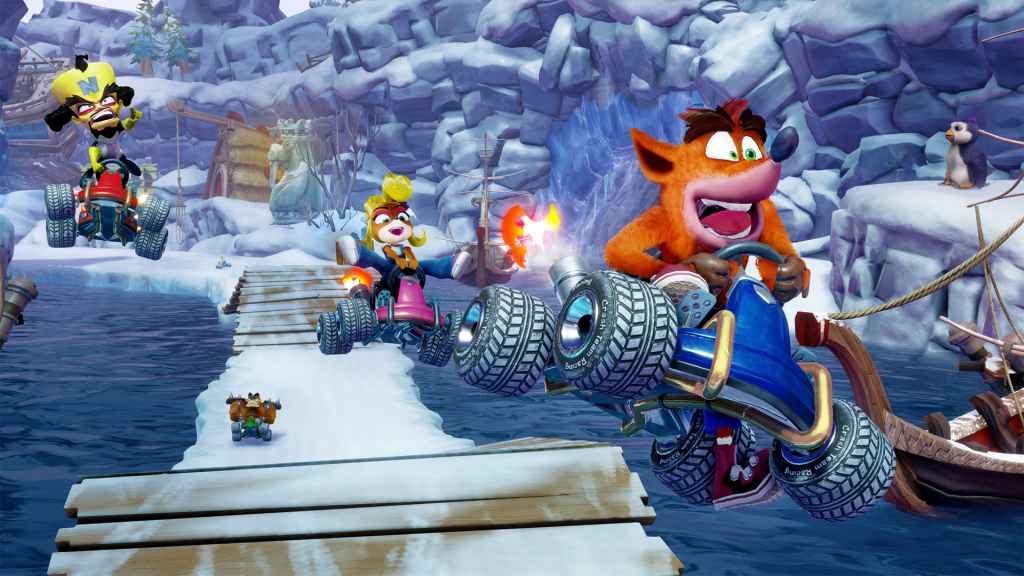 In what will undoubtedly go down as one of the more predictable stories of the week, Crash Team Racing Nitro-Fueled has skyrocketed to the top of the UKIE/GfK charts.
This caps of an impressive opening week, with the revamped kart racer recording not only the second best opening week in the history of the franchise (second only to 2017's N. Sane Trilogy), but the third best launch of 2019 so far behind Days Gone and Resident Evil 2.
Perhaps we'll buy those fluffy orange dice, or something else from the PlayStation Gear CTR sale after all; you know, to show our love and appreciation for the goofy marsupial and his oddball group of friends/enemies.
Bloodstained: Ritual of the Night Misses Out on the Top Ten
The only other new release to make it into the UK charts this week was Bloodstained: Ritual of the Night.
Unfortunately, Castelvania's spiritual successor couldn't quite break the top ten. In fact, it missed out by quite some distance, debuting at number 17.
However, it's important to remember that physical sales and physical sales alone contribute to a game's position in the UKIE/GfK charts. And, considering the type of game Ritual of the Night is, digital will almost certainly have made up a significant portion of its total sales.
Anyway, you'll find a rundown of the complete top ten for the week ending 22nd June below.
1. Crash Team Racing Nitro-Fueled
2. FIFA 19
3. Forza Horizon 4
4. Days Gone
5. Red Dead Redemption 2
6. Battlefield V
7. Grand Theft Auto V
8. Mario Kart 8 Deluxe
9. Tom Clancy's The Division 2
10. Anthem
Source: UKIE/GFK via Gamesindustry.biz