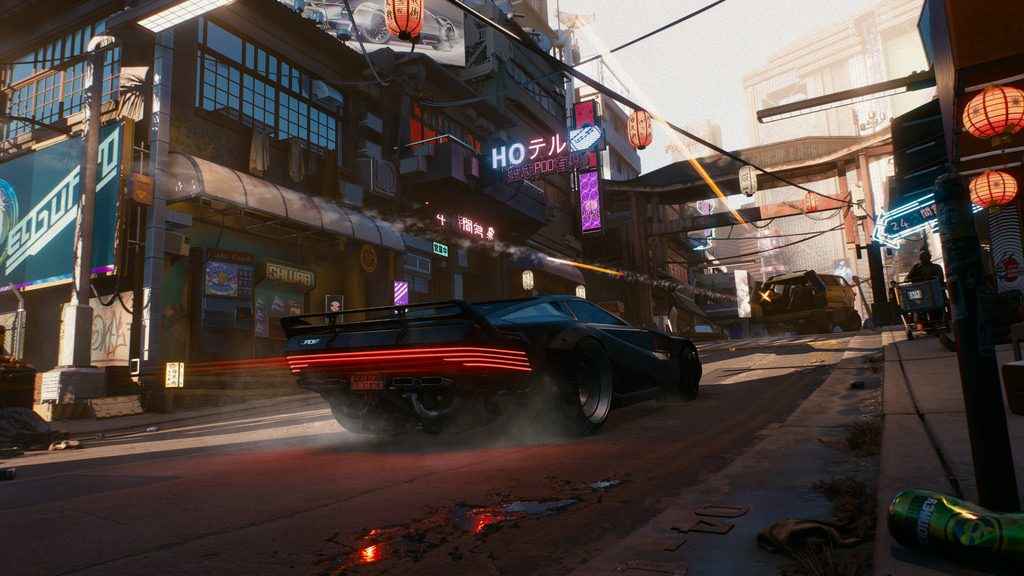 Revealed earlier today, Bandai Namco has signed on to distribute Cyberpunk 2077 in 24 countries across Europe when the game releases. Including the UK, Ireland, France, Spain, and Italy, among others.
This follows a similar announcement from a couple of weeks back that Warner Bros. would be performing the same duties in North America.
A Strong Foundation
Speaking about the new deal, Member of the Board and Senior Vice President of Business Development Michal Nowakowski celebrated the strength of the pre-existing relationship between Bandai Namco and CD Projekt Red:
Our current distribution partnership with Bandai Namco is built on the strong foundation and trust developed during our previous projects.

We've successfully cooperated on The Witcher 2: Assassins of Kings and The Witcher 3: Wild Hunt, and I'm convinced Bandai Namco will take good care of Cyberpunk 2077.
While Bandai Namco's Alberto González Lorca was similarly effusive:
CD Projekt Red has become, in just a few years, one of the leading studios in this sector with a truly innovative approach to each game and we are both proud and excited to confirm that we'll be part of the Cyberpunk 2077 project.

We're looking forward to working once again with CD Projekt Red and distribute another of its games in Europe, providing first-class services to one of the most eagerly awaited games of the coming years.
Welcome to Night City
Cyberpunk 2077 doesn't have a definitive release date at present. In fact, we're not entirely sure which generation of console the game will even arrive on.
Nevertheless, whether it ends up on the PS4, PS5, or both, one thing's for sure: even at this stage of development, the game looks absolutely fantastic. And sounds it, too:
Cyberpunk 2077 is a narrative-driven, open-world RPG set in the most vibrant and dangerous metropolis of the future – Night City. The game follows the story of V, a mercenary on the rise in a world of cyber-enhanced street warriors, tech-savvy net-runners and corporate life-hackers.

Featuring CD Projekt Red's hallmark concept of choices and consequences, players will face difficult decisions that ripple through the entire game.

Winner of over 100 awards at E3 2018, Cyberpunk 2077 is set in the universe of the classic pen and paper RPG system, Cyberpunk 2020.
Stay tuned to PSU for up-to-the-minute info on everything Cyberpunk.