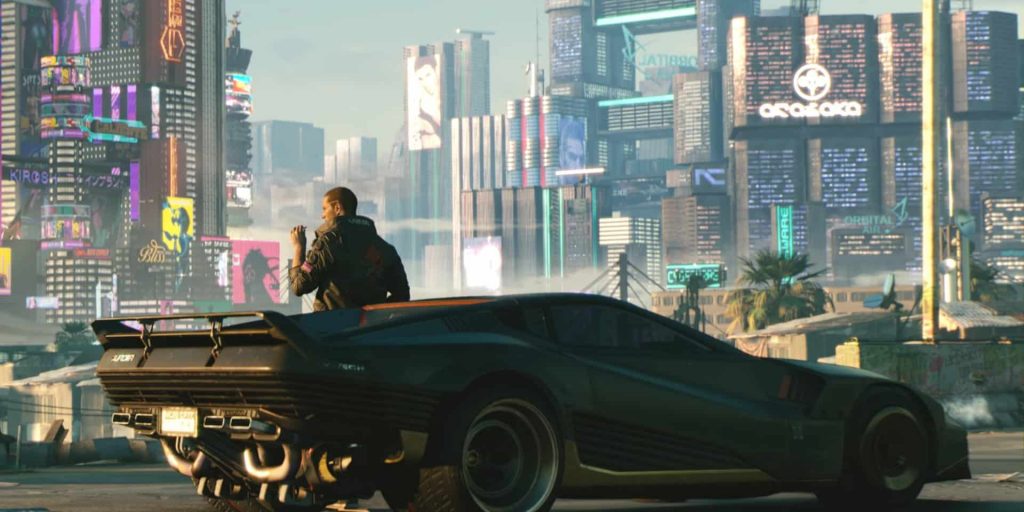 CD Projekt RED has reiterated that its Cyberpunk 2077 DLC plans will echo the same model as The Witcher 3: Wild Hunt, and has indicated that there won't be any microtransactions released following the game's launch next spring. Break out the party hats!
Cyberpunk 2077 DLC Teased By CD Projekt RED
Speaking during an interview with GameSpot, John Mamais said the studio isn't ready to dive into specific details about the Cyberpunk 2077 DLC yet, but suggested the same model as The Witcher 3 – which involved a combination of free and meaty, paid-for expansions – is the right way to go.
The studio previously said that it was influenced by the DLC for its critically acclaimed fantasy-RPG, so this shouldn't come as a surprise.
[The Witcher 3's free DLC with big paid expansions] was a good model for us; it worked pretty well for The Witcher 3. I don't see why we wouldn't try to replicate that model with Cyberpunk 2077. We're not talking about that yet, but it seems like that would be the smart way to go.
Elsewhere, he also touched base on microtransactions, suggesting that the studio will not be implementing them post-launch.
It's probably a hard decision for the guy that runs the business to decide if we should do it or not. But if everyone hates it, why would we do something like that and lose the goodwill of our customers?
Cyberpunk 2077 will receive a multiplayer mode post-launch, although right now there's no word on a New Game Plus option, which has been talked about in the past.
Bandai Namco Games will publish Cyberpunk 2077 for PlayStation 4, PC, and Xbox One on April 16, 2020. There's also a Collector's Edition of the game available, so if you haven't checked it out yet, have a look at the unboxing video here to see the V figurine in all its glory.
Source: GameSpot