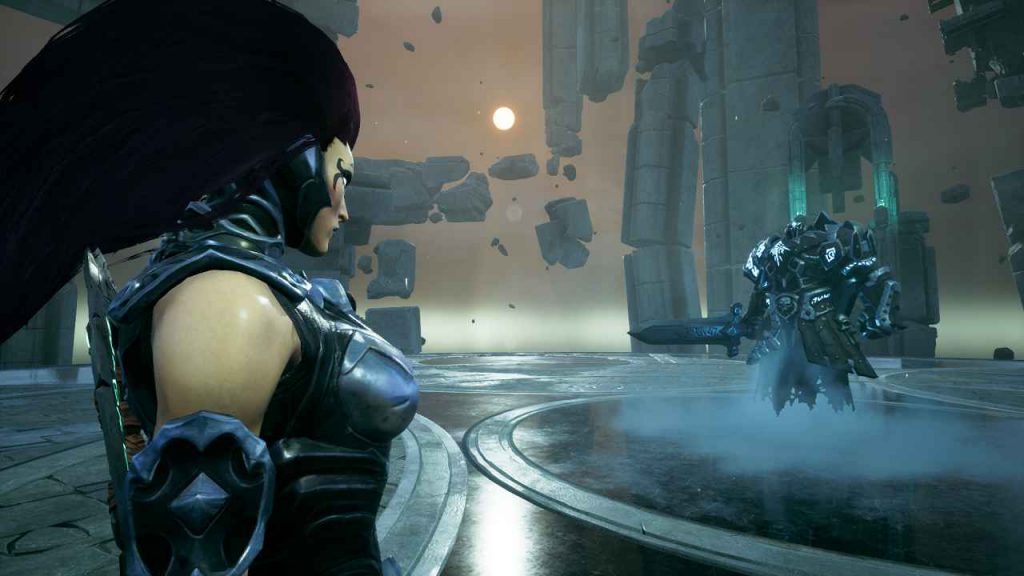 Darksiders 3's first piece of DLC is now available to purchase. The Crucible brings back the titular wave-based arena mode that was present in Darksiders 2. The DLC can be purchased on the PlayStation Store for $6.99/€6.99/£5.99.
The Crucible offers 101 waves of enemies to slay. After every 5 waves you have the option to leave the arena with your rewards, or continue and fight more waves of enemies. After 25 waves you will then fight one of the "real" sins according to a press release. Defeating 100 waves will then offer up a final wave, offering the final challenge of the DLC.
New armor sets are available to earn in this mode, alongside crafting materials and enhancements that have never been seen before. You can check out the launch trailer for the DLC below:
Personally, I consider this to be fairly lacklustre new content for the game. The asking price also seems a little steep considering this will probably be fun for the first run through, but get old very quickly.
Darksiders 3 will also be receiving one more piece of DLC: the "Keepers of the Void" pack. This DLC will see "Fury travel into a rather charming-sounding place called 'The Serpent Holes' to remove the ancient threat that resides therein." We liked Darksiders 3 when it launched back in November. In our review stating the game "does a lot right but suffers from some technical issues that hold it back from greatness."
We produced a bunch of guides for the game, to help you through it. You can check out guides for the Abyssal Armor Puzzle Solution, all of the Humans in the game, the locations of The Chosen, and the locations of all the Weapon Enhancements.
Darksiders 3 and The Crucible DLC is now available on PlayStation 4. What do you think of this DLC? Is it worth the asking price?