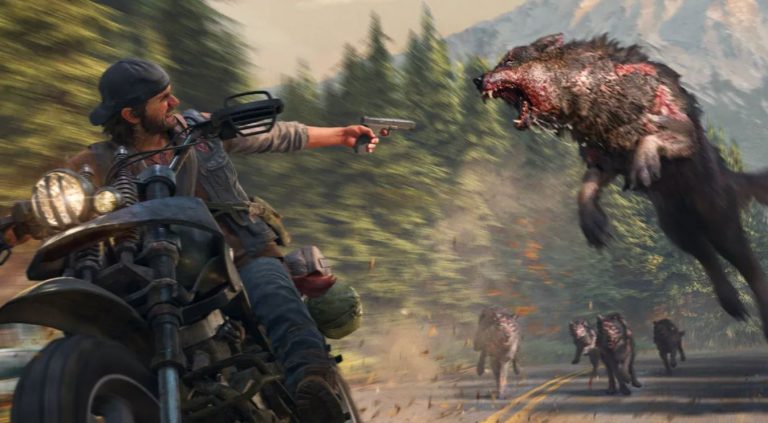 Speaking during an interview with FTW USA Today, Jeff Ross, the director behind Days Gone, has revealed that the development team at one point considered implementing food and water management in the open-world PS4 title.
Ross explained that these elements were toyed with as a lot of survival games were doing similar things, but ultimately, they decided to redirect these portions of the game into the player's bike, which required players to manage fuel.
At one point we did discuss the player having food and water management because that's what all the survival games were doing. It was too much for the kind of believability that we're going for – eating a candy bar that's going to immediately give you 100 hit points, or whatever.

So we basically said, 'Let's take the survival mechanics like the food, and let's move them to repairing bike damage and managing gas.' One of the things we didn't message very well was the crappy fuel performance at the beginning. It's really bad.
Related Content – Sony PS5 Complete Guide – Everything Explained On PlayStation 5 For New Users
By the time we needed to formulate this type of reality, there was no more VO to record, we couldn't pack it into some sort of exposition, like, 'Hey, dude, it's two years after the apocalypse, gas is kind of turning to vapor.'

Three years into the apocalypse, you would have terrible gas mileage. If you're jaded about it, it's just one more thing to kind of make people say, 'Oh, this game is terrible.'
Days Gone was released in April 2019 for the PS4, and was later ported to the PC. Sony shot down the idea of a sequel, and Bend Studio is now working on a brand new IP.
Last week, it was claimed by Ross that Days Gone had sold eight million copies worldwide, although this figure is now understood to be inaccurate.
[Source – FTW USA Today]