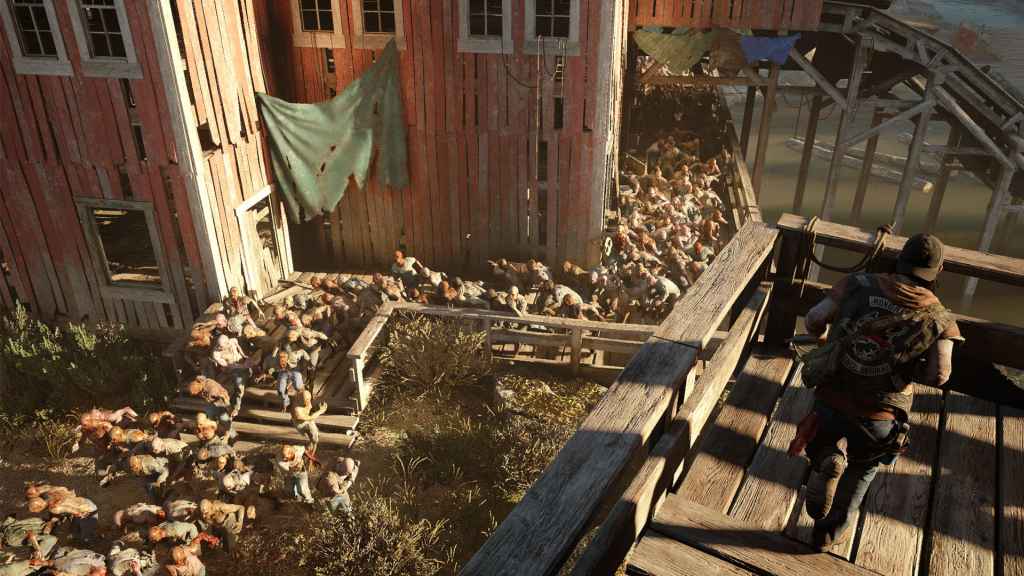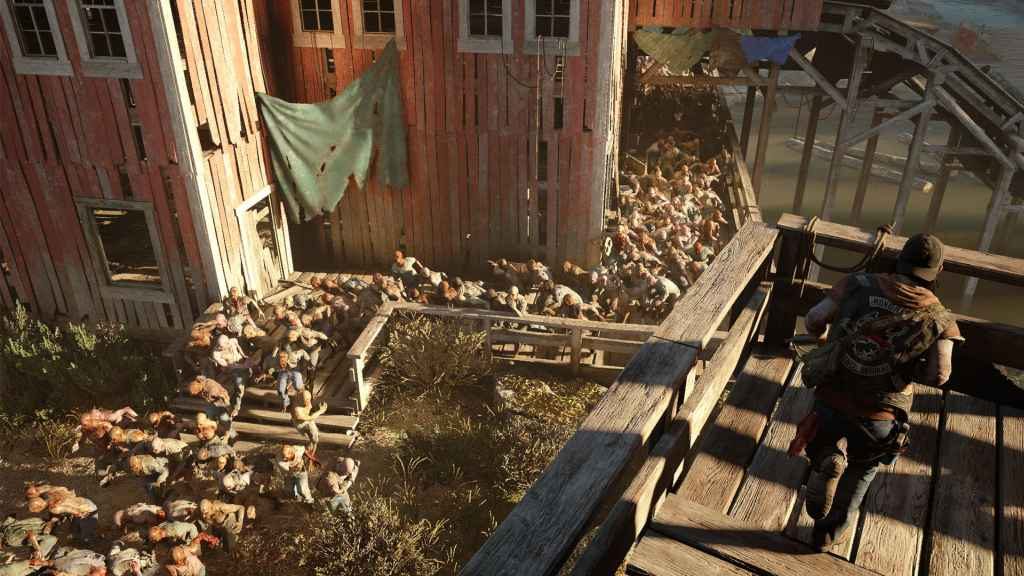 A press kit sent to German publication PlayFront has revealed that the initial Days Gone file size will clock in at a rather hefty 67GB.
Presumably that's to accommodate all two billion-odd Freakers that stand between protagonist Deacon St. John and survival. Either way, might be an idea to make some room on your hard drive before release day.
Days Gone File Size and Day One Patch
In addition to the above, PlayFront also confirmed that, like the majority of modern releases, Days Gone will come equipped with a day one patch when it arrives on PS4 at the end of this month.
The publication didn't go into specifics; we don't know how large it will be, for instance. However, we understand that the primary focus of the day one patch is to squash a number of lingering bugs.
Looking Forward to PS4's Latest Exclusive
Anyone who's been following the game closely over the past couple of years will likely know that Days Gone, a post-apocalyptic survival game developed by SIE Bend Studio, is scheduled to release exclusively on the PS4 in just a couple of weeks' time on the 26th April.
Somewhat later than originally intended; Days Gone having suffered not one, but two delays between the E3 2016 announcement and today.
We'll have our review with you as soon as possible. But, in the meantime, head over to PSU for more information on everything from photo mode and the game's recently leaked trophy list, to the latest trailers, our hands-on impressions, and plenty more besides.
Source: PlayFront via GameRevolution