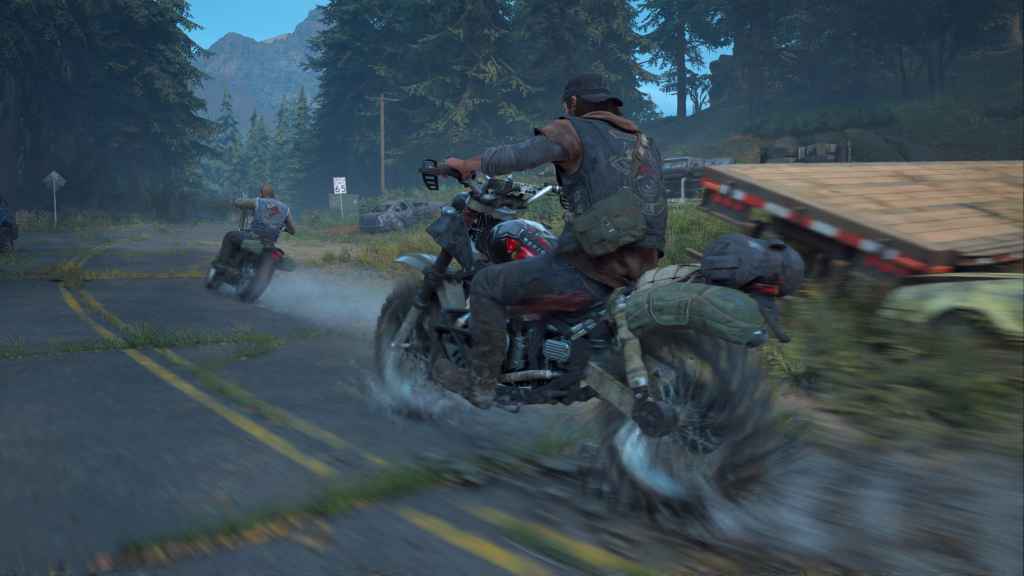 Users on Reddit are reporting that Days Gone preload is available as of right now on PS4.
For those keeping score, that's two days before Bend Studio's Freaker-fuelled, post-apocalyptic adventure releases, exclusively, on Sony's market-leading console.
Days Gone Preload, Photo Mode, and More
Given the game's rather hefty file size – around 60GB according to information that surfaced online just over a week ago – it's certainly worth doing if you've already pre-ordered the game on the PlayStation Store.
Quite apart from ensuring that you're able to begin ridding the world of Freakers (essentially a cooler, edgier version of the tried and tested "zombie"), bandits, and other unsavoury types as soon as possible, it also gives you plenty of time to explore, learn more about protagonist Deacon St. John's tragic past, and get to grips with his signature bike.
In between unlocking trophies and experimenting with photo mode, that is. The latter of which is pretty extensive, judging by director Jeff Ross' recent blog post on the mechanic.
Having suffered a couple of delays over the past year or two, Days Gone finally releases on PS4 on the 26th April 2019.
Naturally, we'll be publishing our own spoiler-free review within the next few days. But, in the meantime, make sure you head over to PSU for links to the latest trailers and up to the minute info on everything else you need to know before launch day.
And do let us know if you'll be picking up Days Gone in the comments below.
Source: Reddit