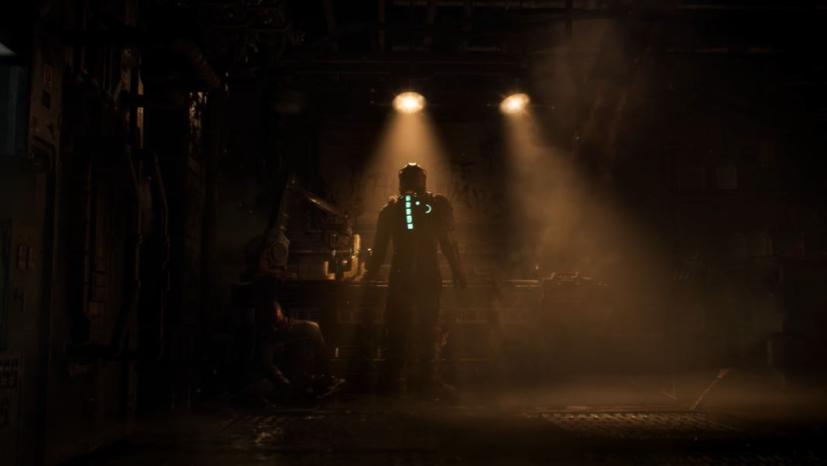 Roman Campos-Oriola, the creative director behind the Dead Space remake, has hinted that we may see bits of content in the game that were not featured in original 2008 version of the celebrated survival horror title.
Chatting with IGN, he revealed that the team at EA Motive has access to all assets from Dead Space (2008), which includes some designs from the first chapter that did not make the final cut. As such, there's a chance that some of these elements could make it into the remake of the sci-fi horror outing.
We started with the original level design of the original Dead Space. What's funny is that you can see some of the iterations that were made prior to ship by the team.

In the first chapter, you can see some corridors that they wanted to do first in a certain way, and then you can understand why they changed it for technical constraints or [some other reason].

Then in terms of visuals, sound, gameplay, everything, we are rebuilding all of these assets. We are not porting them, it's not uprezzing the texture or adding more polygons to the model. It's really rebuilding all these elements, shooting all the animations, et cetera.
Related Content – Sony PS5 Complete Guide – A Total Resource On PlayStation 5
Dead Space remake is in production for PS5, PC, and Xbox Series X/S, with a release date still to be revealed. The game will not feature any microtransactions (thank god), and a number of members of the original Visceral Games team have helped consult on the project.
Speaking of which, Glen Schofield has said he's excited to see what EA Motive comes up with, while Campos-Oriola has also said the team is looking to attract a broader audience with the remake.
[Source – IGN]