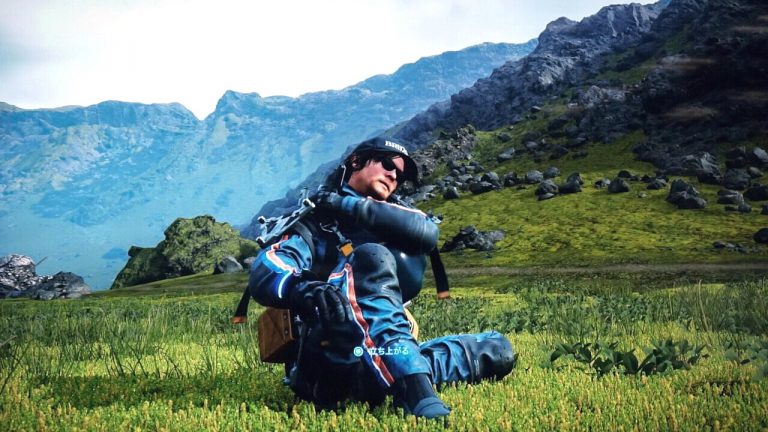 Kojima Productions hasn't exactly been forthcoming when it comes to details on the Death Stranding multiplayer, but it's now emerged that players will not need a PlayStation Plus subscription to get in on the action. That's according to a shot of the Death Stranding Limited Edition PS4 Pro packaging, which confirms PS Plus is not required.
Death Stranding Multiplayer Doesn't Need PS Plus
The description is pretty clear cut:
Paid for Playstation plus subscription required for online multiplayer sold separately. Death Stranding does not require PlayStation Plus subscription.
Death Stranding's multiplayer doesn't feature PvP or cooperative gameplay, so there's no reason why PS Plus would be required. Still, it's good to know regardless. This does still leave us with the question of what exactly the game's multiplayer will consist of, but hopefully we'll hear something about it before Death Stranding's release.
The Game Awards host and Hideo Kojima's apparent new best mate, Geoff Keighley, has revealed that players are 'not fully ready' for what Kojima-san has in store for multiplayer. The developer himself has also compared its premise to the film Spider-Man: Into the Spider-Verse.
Death Stranding is pencilled in for release on November 8 for PlayStation 4, and we've just heard that the game has gone gold.
Kojima previously revealed that there will be a first-person view available in Death Stranding, but made it clear that the title is not a first-person shooter. The game wasn't his first choice after leaving Konami either, with Kojima having abandoned another project being before working on Death Stranding.
Here's the official synopsis for the game:
In the near future, mysterious explosions have rocked the globe, setting off a series of supernatural events known as the Death Stranding. With otherworldly creatures plaguing the landscape, and mass extinction imminent, it's up to Sam Porter Bridges to travel across the ravaged wasteland and save humanity from impending annihilation.
Source: MP1st