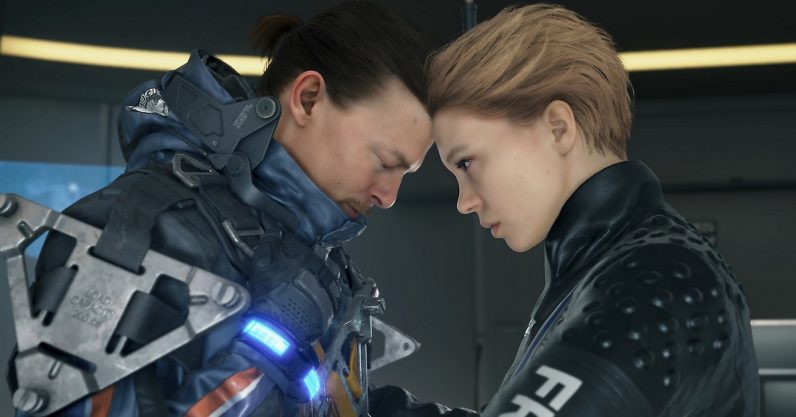 Sony finally revealed the Death Stranding release date yesterday, but it appears the game may not be exclusive to PS4 as previously thought. According to Antonio Fucito, the same journalist that leaked the game's release date earlier this week, Death Stranding will also be coming to the PC at some point down the line.
Death Stranding Rumoured To See PC Release
Aside from the fact Fucito correctly leaked the release date for the Norman Reedus-starring action game, it's also worth pointing out that the new Death Stranding trailer does not include the 'Only on PlayStation' branding that you would usually see on a PlayStation-exclusive title. Granted, these don't appear on every single exclusive, but it still adds some credence to the rumour.
If the game is indeed coming to the PC, we don't have any clue as to when that will happen yet. Take it with a pinch of salt for now, as nothing has been confirmed at the time of writing.
Death Stranding is Hideo Kojima's first game since leaving Konami nearly four years ago, and was first announced back at E3 2016. You remember the reveal, right? Kojima can on stage, declaring "I'm back!" to rapturous applause. Since then, we've learned that Death Stranding will feature a cast including Mads Mikkelsen, Lindsay Wagner, Troy Baker, and Guillermo Del Toro.
Sony revealed that Death Stranding will ship alongside a wealth of special editions this November, among which includes the Collector's Edition, which features bonus in-game content, a cargo case, and life-sized BB Pod statue. That's a baby in a jar, in case you wondered.
Kojima himself also finally dropped some concrete details on, well, just what Death Stranding is actually about.
"Death Stranding is a completely new type of action game, where the player's goal is to reconnect isolated cities and a fragmented society. All elements, including the stoy and gameplay are bound together by the theme of 'Strand,' or connection."
Source: Twitch