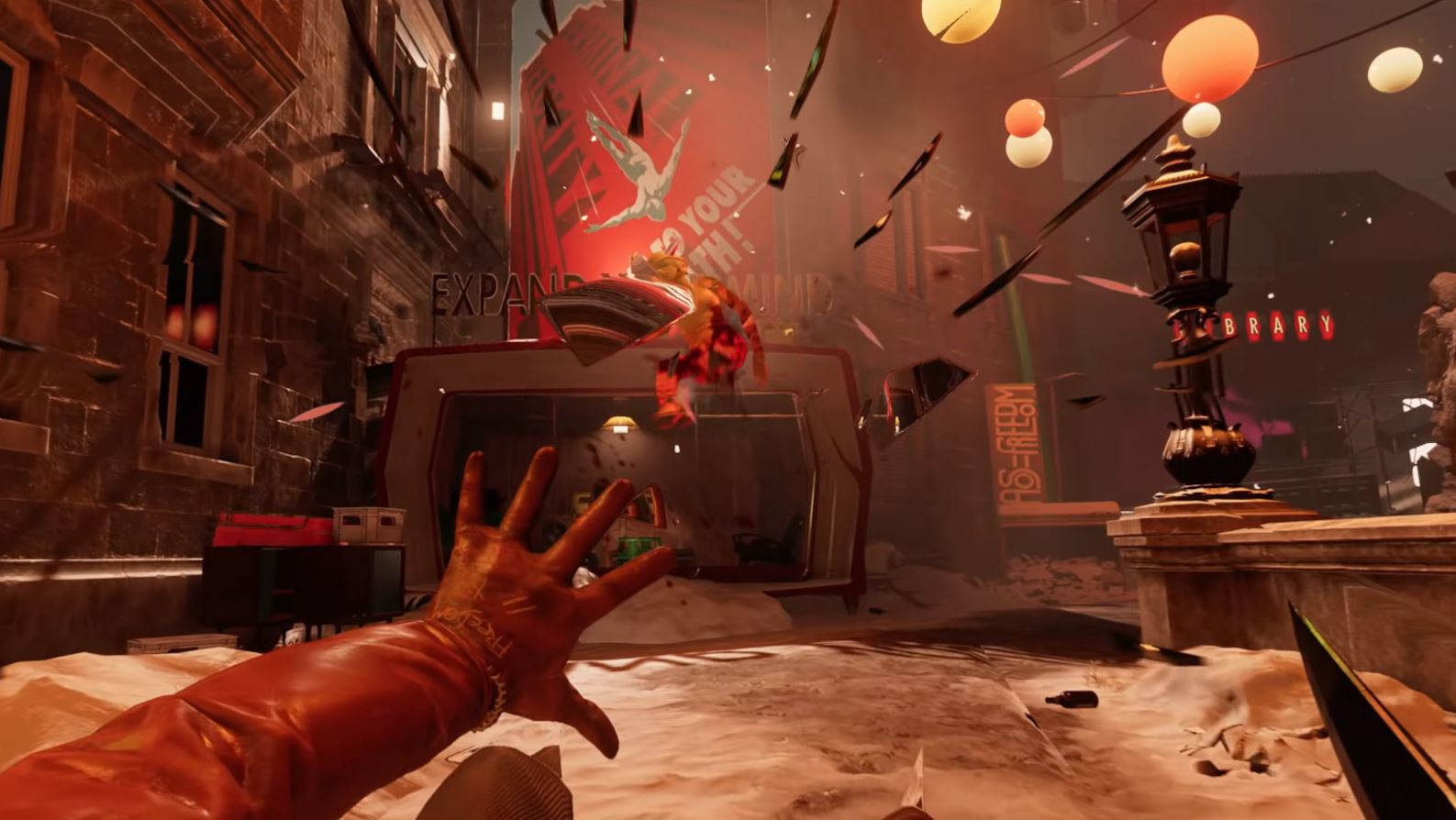 Arkane Studios has revealed some of the Deathloop PS5 DualSense features that will be available when the game launches in May. These features were revealed on the PlayStation Blog include Dynamic Weapons, Gun Jamming, and the use of haptic mobility via haptic feedback.
Dynamic weapons refers to the arsenal of weapons Colt will get to wield and ensures that each weapon feels as good as it looks. And, those differences are properly felt in the DualSense controller. For example, the PT-6 Spiker is a silenced nailgun and you will feel each nail fall into the magazine every time you reload. The Adaptive Triggers will then put the right amount of resistance on your shot.
Arkane previously announced that guns will jam in Deathloop, causing the Adaptive Triggers to not be pressed, but here they expand on that, revealing that and reveal that lower-tier weapons can jam, causing your trigger to be blocked halfway. And, as you punch the gun in-game to get it working again, that will be reflected in the DualSense's Haptic Feedback.
Haptic Mobility will mean that you can feel every movement and action Colt does in-game. Running, sliding, sneaking, climbing, and teleporting around Blackreef will give you a unique sensation in the DualSense. Surfaces will also be reflected here, with the bumpy feedback of sliding across a rooftop or the thump as you land in some snow. The game will also use the DualSense's speaker to create the sensation of bullets whizzing past you, whilst Juliana taunts you from your radio.
All of these features sound great and will no doubt lead to another showpiece title for the DualSense controller. Deathloop just confirmed its May release and detailed the pre-order bonuses and deluxe edition of the game. You can also take a look at the gorgeous box art for the title here.
Deathloop releases for PS5 on May 21, 2020.
Source – [PlayStation Blog]