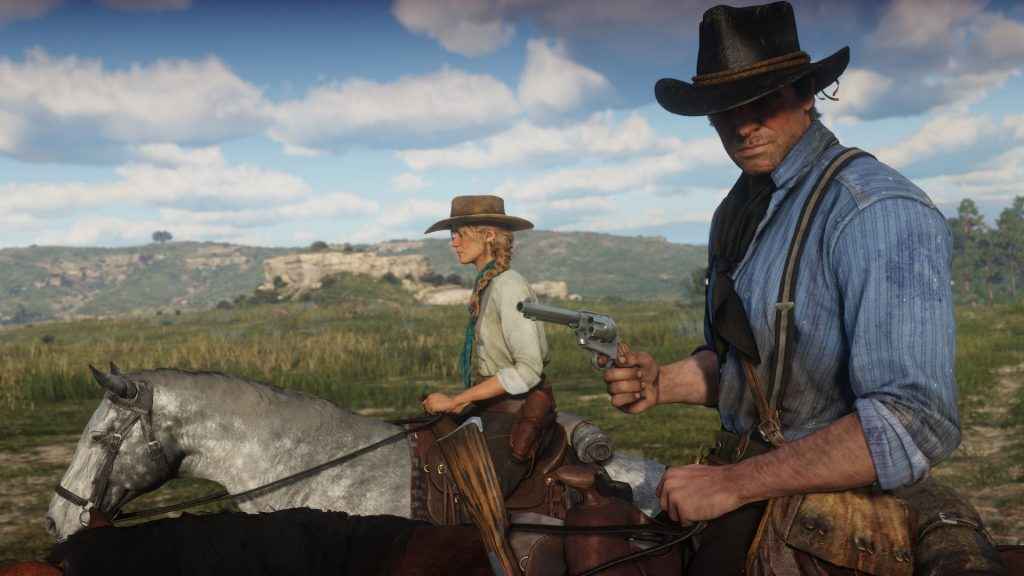 UK fast food delivery company Deliveroo are preparing to hop on board the Red Dead Redemption 2 hype train ahead of launch on Friday. They've teamed up with GAME for the midnight launch of Red Dead Redemption 2.
If you're in the queue from 23.30pm on Thursday night, then you can order food to be delivered from Deliveroo. They're also planning to pop by the Soho GAME store to dish out KFC. Finger-licking good!
While UK gamers have to wait until launch day to get their hands on Red Dead Redemption 2, some U.S. stores are dishing it out early on the 25 October.
Those who pre-ordered the digital version have been able to pre-load in advance of the midnight release on October 26. However, due to the massive file size it's taking some time to download.
Check out our tips on how to improve PS4 download speeds for Red Dead Redemption 2 and get ready to ride in the saddle this Friday!