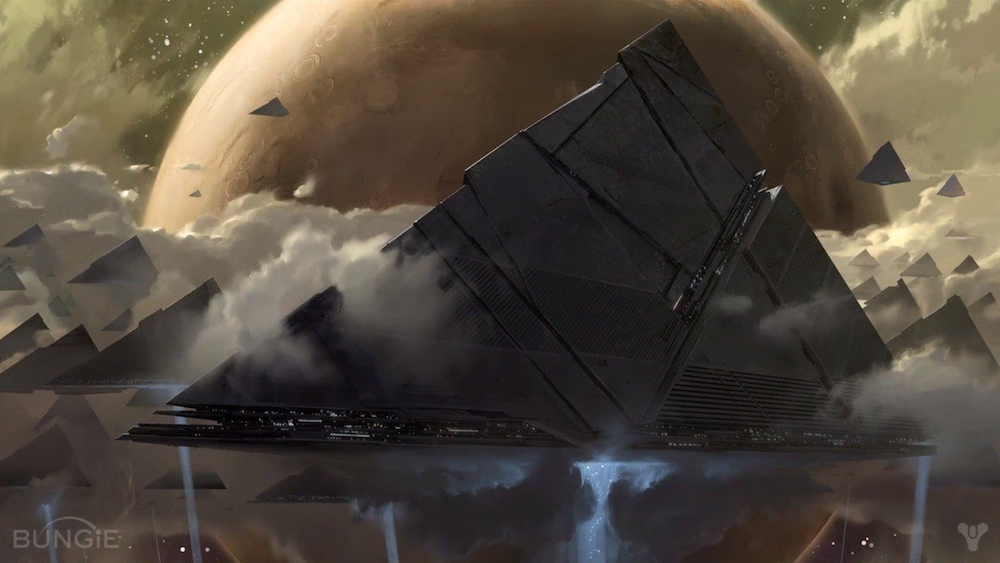 According to a leak on the PlayStation Store, the new season of Destiny 2 will be called Season of the Arrivals. Sony has since pulled down the image. The Season Of The Arrivals showed up on the store as an image for the in-game currency Silver bundle. It's unclear who, or what is depicted in the image. However, with Season 11 being the final part of the story in Shadowkeep, it would seem to deal with Eris Morn.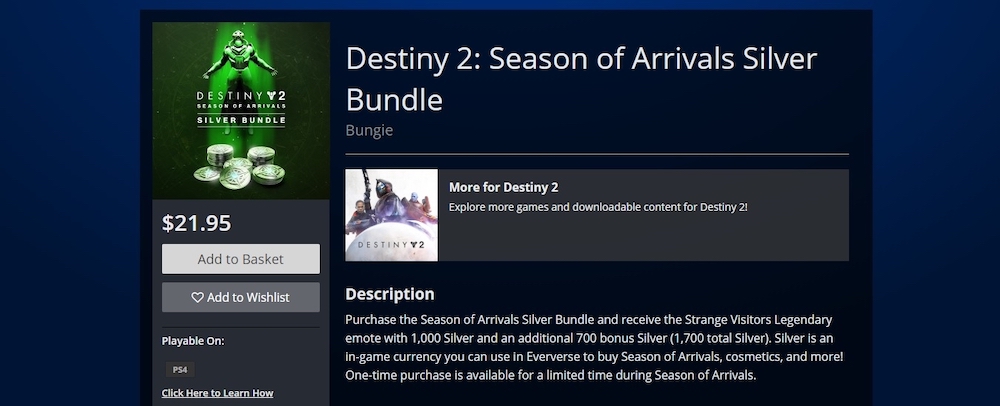 Destiny 2 Season of the Arrivals has also been seen unexpectedly promoting from logging into Destiny 2. A translation from both the French and Spanish servers has seen the season being called Season of the Arrival and Season of the Visitors. Both invoke the same imagery.
We won't have to wait long to see what the future holds in Destiny. Both the new season and reveal event for Year 4 happens on June 9, 2020. Meanwhile, we have also learned more information on Bungie's new IP, Matter. You can find more about that here. We will be coving all the new information as it releases. So for all Destiny 2 related content your already in the right place.
Source: [PlayStation Store]