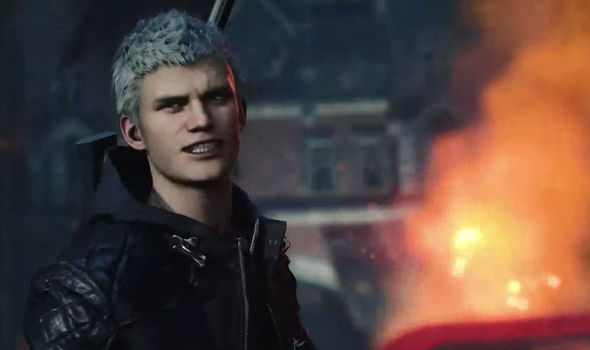 Some new footage of the Devil May Cry 5 demo from GamesCom has surfaced on YouTube. The following gameplay of Capcom's upcoming hack 'n' slash game was taken off screen, but it gives us a good indication of what the action will look like in 4K.
As well as getting a closer look at some of Dante's combat moves like the Devil Breaker and Wire Snatch, there's an awesome boss battle right near the end. Watch the giant horned Mighty Goliath leap from the top of a church roof and take on Dante.
Devil May Cry 5 Demo At GamesCom
Devil May Cry 5 was originally revealed at E3 2018 and will include three playable characters. Dubbed the sequel to Devil May Cry 4, players will be tasked with fighting off hordes of demons using a wide variety of combat moves.
The Devil May Cry 5 release date has been confirmed as Q1 2019 on PS4, Xbox One and PC.