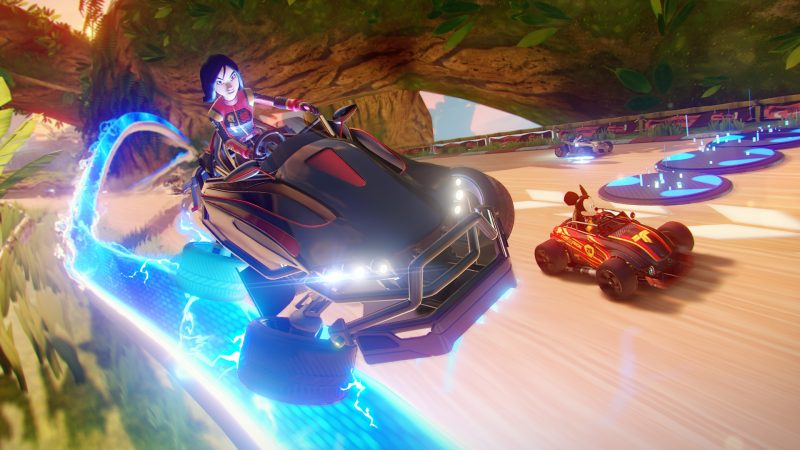 Arcade-racer Disney Speedstorm will be coming to PS5 and PS4 in early access on April 18, 2023, developer Gameloft has announced.
Disney Speedstorm will be a free-to-play title when it launches, though of course there will be a Founder's Pack to purchase if you so choose, which comes with some of the game's premium currency, exclusive cosmetics, and an early additional racer unlock of your choice.
There's a standard, deluxe, and ultimate version of the Founder's Pack, priced at $29.99, $49.99, and $69.99 respectively. The main difference between each seems to be the amount of premium currency you'll start off with.
4,000 tokens for the standard, 7,000 for the deluxe and 12,000 for the ultimate version. The ultimate version does also seem to have more cosmetics included.
Along with the early access release date, Gameloft also released a new trailer for Disney Speedstorm, which you can see for yourself here.
Disney Speedstorm was delayed right at the end of 2022, after it was announced at the beginning of 2022. Even though it'll be an early access release, it's good to at least have a release date by now.
Source – [Gameloft]