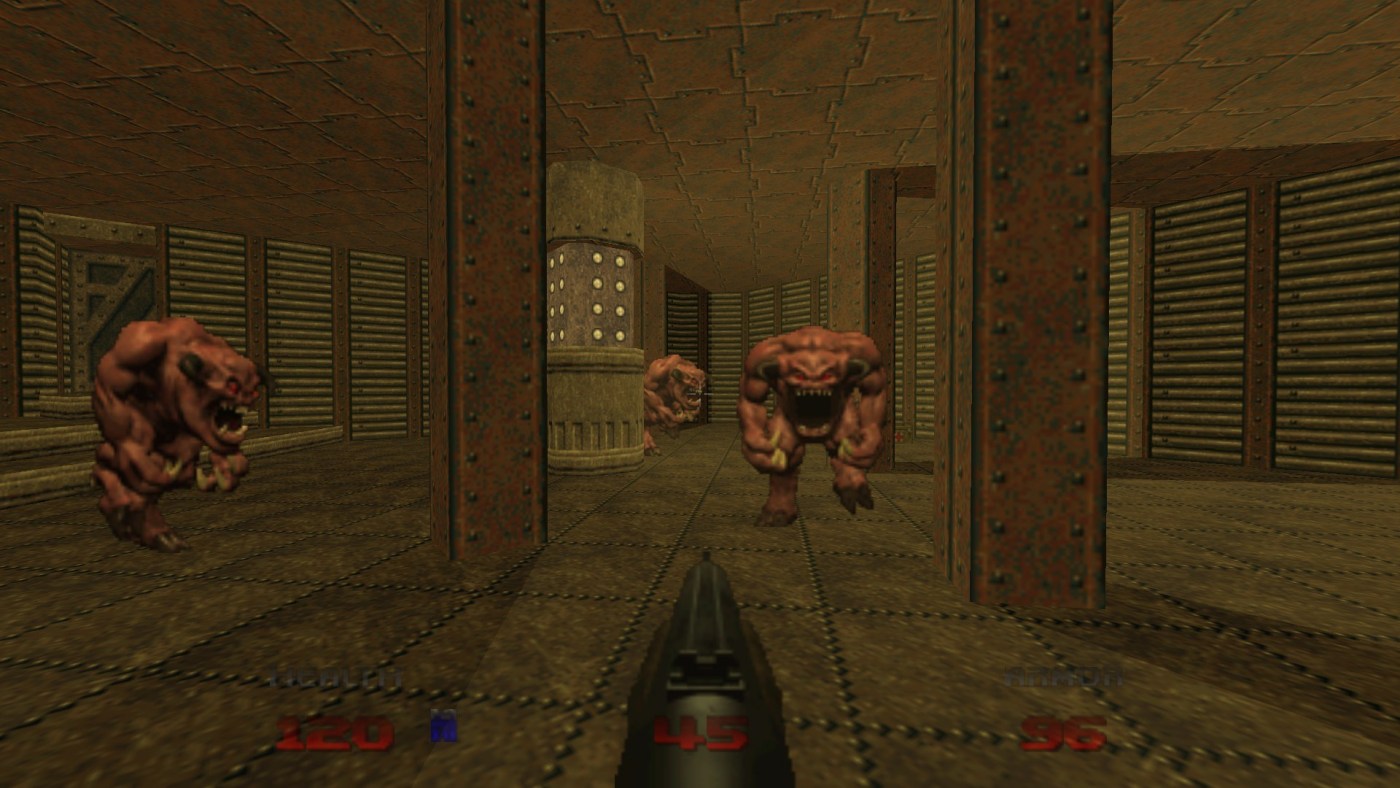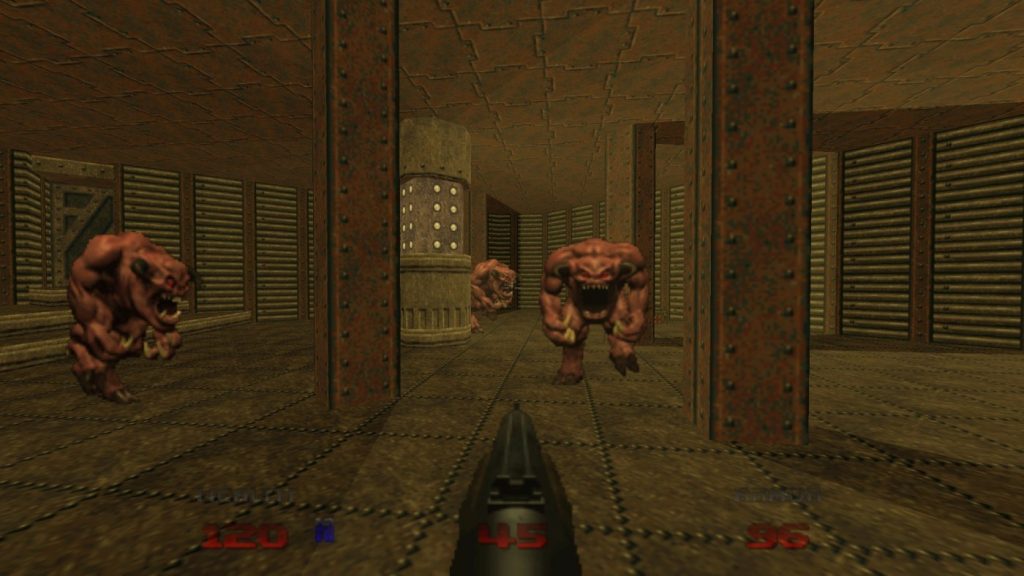 DOOM, DOOM II, and DOOM 3 are now available on the PlayStation 4, but we could be getting another classic shooter for Sony's console in the near future: DOOM 64. That's at least according to PEGI, which has posted a rating for the Nintendo 64 title for PC and PS4.
DOOM 64 Coming To PS4?
DOOM 64 was released for the N64 back in 1997, and was developed by Midway Games. Rather than being a port of the original DOOM for Ninty's cartridge-based system, it's a full sequel to DOOM II, and features unique sprites and 32 stages to blast through.
DOOM 64 features all of the weapons from the second game, although it also adds a new firearm, the Laser, which utilises the same ammo as the plasma gun and BFG 9000. It's the only official appearance of the weapon in the series to date.
Initially, the game was set to launch alongside the N64 in the US, but was delayed due to id Software requiring Midway to apply some last-minute tweaks to the game's level design. DOOM 64's soundtrack was composed by Aubrey Hodges, who also worked on the PSOne port of the original DOOM.
Nothing official regarding DOOM 64 coming to PS4 has been announced yet, but it would make sense considering the first three games have been made available on the system.
Looking ahead, the next chapter in the pioneering first-person shooter franchise, DOOM Eternal, will be released for PS4, PC, Nintendo Switch, and Xbox One on November 22. QuakeCon offered a look at the game's multiplayer mode, which sees two players, a demons, squaring off against the other remaining player, who controls the Doom Slayer.
Tim Willits, a key member of the development team at id Software, confirmed just prior to QuakeCon that he would be leaving the studio after 24 years with the company. He appeared during the keynote on Friday for one last chat with the audience.
Source: Gematsu