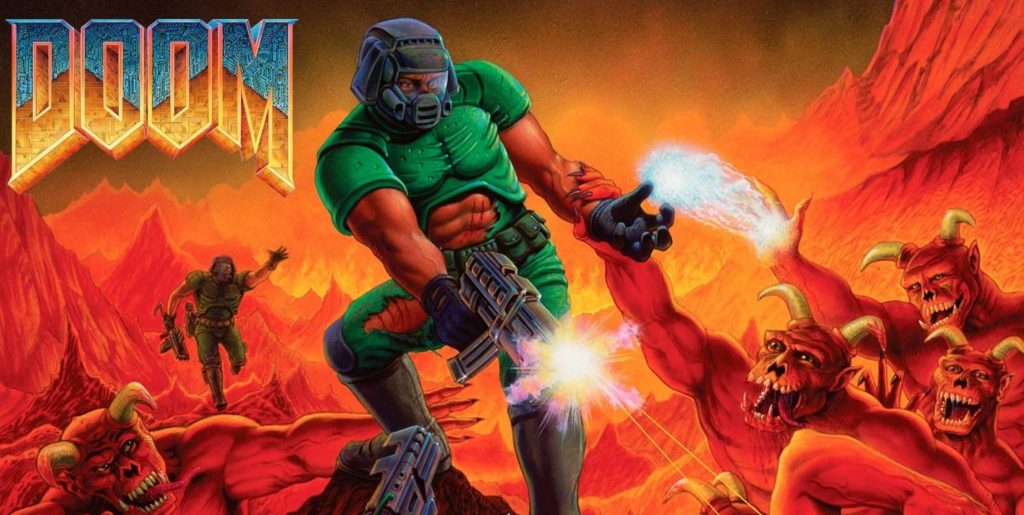 To coincide with QuakeCon which started today. Bethesda has released the original DOOM, DOOM II, and DOOM 3 for PS4 and they are available to download now.
This news was announced during QuakeCon 2019. DOOM, DOOM II, and DOOM 3 are now available on the PlayStation Store.
This should help tie you over until the release of DOOM: Eternal is November. It is great to have these classic games back on modern consoles. They also all have trophy support, as well as each game having their own Platinum trophy to earn.
You can read our reviews of these three classic DOOM titles on PS4 at the links below:
Additionally, you can find links to all three games on the PlayStation Store below, as well as the official announcement trailer:
DOOM Eternal is the direct sequel to 2016's excellent and confusingly named DOOM. The game was originally announced at E3 2018, with the gameplay reveal coming at QuakeCon last year. The release date was announced at E3 2019, alongside a brand new gameplay trailer giving us a deep look at the world id Software are creating in this entry of the franchise.
The game has a packed Collector's Edition for those who want a bunch of goodies related to the game. Two story-based DLC expansions will be released for the game after launch. DOOM Eternal could come to next-generation consoles, as id Software have confirmed that their tech is scalable to new hardware.
With a redesigned set of armor, and an arsenal of new equipment, your fight against the onslaught of Hell continues. Take on twice as many demons in DOOM Eternal, including fan favourites from classic DOOM titles like the Archvile, Pain Elemental, and the Arachnotron.
DOOM, DOOM II, and DOOM 3 are all available now digitally on PS4.
Will you be picking up these rereleases? Which game is your favourite? Will you be hunting down the Platinum trophy for each game? What are you most excited about in DOOM: Eternal?