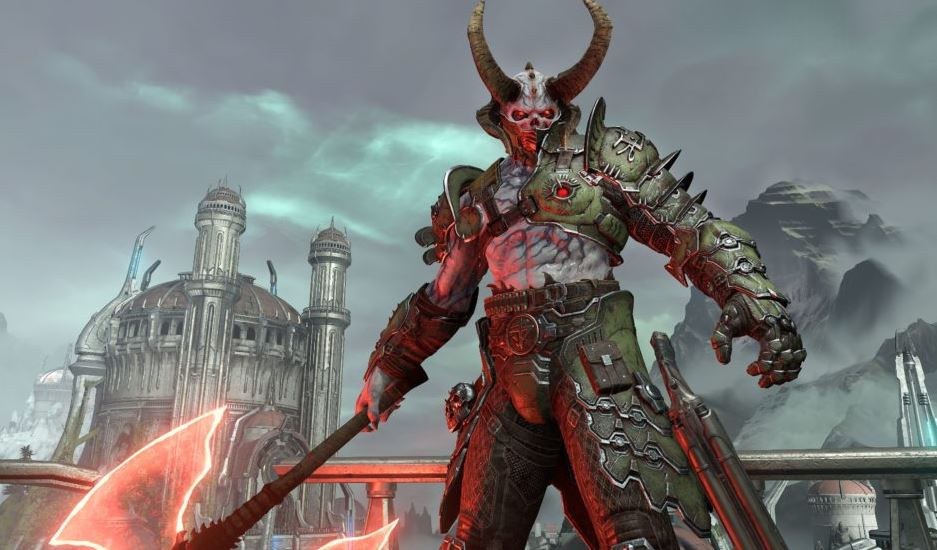 Doom Eternal's empowered demons are now live in-game as a part of Doom Eternal update 1 and they are a brand new feature to the game's campaign. These empowered demons are stronger enemies that will increase in strength when it kills each player. It will then hop to another person's campaign to try and do the same thing again. This cycle will continue over and over again until one player is finally able to bring the demon down.
And, upon killing these empowered demons, players will get an extra boost with additional ammo, health, and XP towards that season's battle pass. The new and unique multiplayer feature is optional, however. Those players who do not wish to see empowered demons can simply turn it off in the game's options.
Empowered Demons were actually something id Software teased all the way back at QuakeCon 2018, where originally, actual players would be able to invade your game and attempt to slay the Doomslayer. However, that feature became the new empowered demons system and even though it was originally intended for launch it had to be pushed back a little further.
However, multiplayer efforts weren't entirely left out of DOOM Eternal as the game's Battle Mode received a fair bit of praise at launch for its asynchronous multiplayer.
Related Content – Best PS4 FPS Games – Shooters That Excel
Other changes with Doom Eternal update 1, include a new seasonal event and Echelon levels which allow you to prestige and increase your rank further. Unlike the first game, id Software will be supporting its multiplayer with these free seasonal events. Meanwhile, paid single-player DLC will be released which will expand the game's universe and the story. We got our first look at the game's first DLC pack via a few new images recently.
Doom Eternal update 1 and the new empowered demons are available now on PS4.