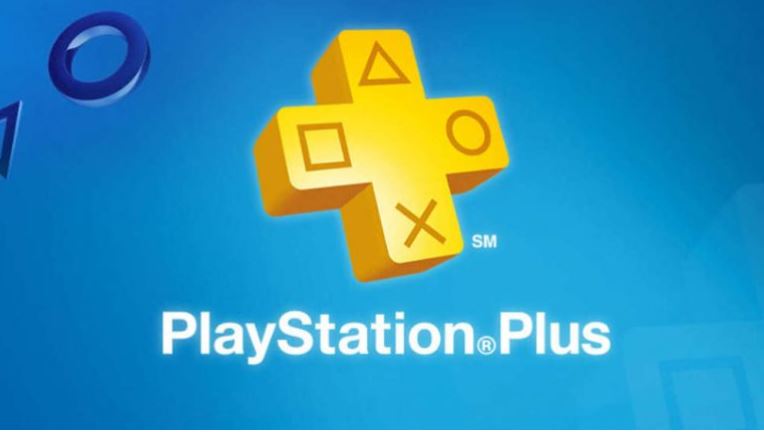 As if one wallet draining sale wasn't enough on the UK PlayStation Store, another one launches today which gives considerable additional discounts for PS Plus subscribers on a whole bunch of big PS4 titles such as Control, Red Dead Redemption 2 and Just Cause 4, to name a few.
A version of this sale, complete with different games on offer, has also gone live over at the North American PlayStation Store too.
In case you missed it too – November's PS Plus games were announced recently and will be live next week. Don't forget, to make things cheaper further still, you can grab cheap PSN credit through our handy feature, here.
You can catch the full list of PS Plus Double Discounts below. The sale runs from 1/11/2019 through to 22/11/2019. All new discounts have been added to the sale below – take a look!
Double Discount PS Plus Sale – All PS4 Games
UPDATED 13/11/2019
.Hack//G.U. Last Recode – £12.99 (71% off)
11-11 Memories Retold – £9.99 (50% off)
Accel World Vs. Sword Art Online – £14.99 (67% off)
Accidents Will Happen — Dangerous Driving Crash Mode Bundle – £15.99 (47% off)
American Fugitive – £7.99 (56% off)
Arcade Classics Anniversary Collection – £7.99 (50% off)
Assassin's Creed Chronicles: Russia – £2.49 (69% off)
Assassin's Creed Chronicles – Trilogy – £5.79 (71% off)
Assassin's Creed Chronicles: China – £2.49 (69% off)
Assassin's Creed Chronicles: India – £2.49 (69% off)
Batman: Arkham Knight – £9.99 (38% off)
Batman: Arkham Knight Premium Edition – £14.99 (67% off)
Battlefield 1 – £6.49 (64% off)
Battlefield Hardline Standard Edition – £4.99 (69% off)
Battleship – £7.99 (33% off)
Black Clover: Quartet Knights – £15.99 (67% off)
Black The Fall – £4.99 (58% off)
Capcom Beat 'Em Up Bundle – £7.99 (50% off)
Castlevania Anniversary Collection – £7.99 (50% off)
Castlevania Requiem: Symphony Of The Night And Rondo Of Blood – £7.99 (50% off)
Child Of Light – £6.19 (46% off)
Children Of Zodiarcs – £6.19 (59% off)
Contra Anniversary Collection – £7.99 (50% off)
The Crew – £8.99 (55% off)
Danger Zone – £3.99 (67% off)
Danger Zone 2 – £3.99 (73% off)
Danger Zone Bundle: Danger Zone And Danger Zone 2 – £7.99 (48% off)
Dangerous Driving – £11.99 (52% off)
Dangerous Golf – £6.49 (57% off)
Deus Ex: Mankind Divided – £3.99 (84% off)
Deus Ex: Mankind Divided — Digital Deluxe Edition – £5.79 (83% off)
Devil May Cry 4 Special Edition – £6.49 (68% off)
Devil May Cry HD Collection – £14.99 (40% off)
Digimon World: Next Order – £8.99 (78% off)
The Disney Afternoon Collection – £3.99 (75% off)
Dragon Ball Xenoverse – £7.39 (54% off)
Dragon Ball Xenoverse 2 – £12.99 (19% off)
Dragon's Crown Pro – £12.99 (48% off)
Eagle Flight – £12.99 (63% off)
Earth Defense Force4.1 Wingdiver The Shooter – £7.99 (58% off) / £4.19 Plus (78% off)
Effie – £9.49 (41% off)
Goat Simulator – £3.29 (55% off)
Goat Simulator: The Goaty – £6.49 (66% off)
God Eater 2 Rage Burst – £9.99 (78% off)
The Golf Club 2019 Featuring Pga Tour – £15.99 (64% off)
Grow Home – £2.49 (62% off)
Grow Up – £3.99 (50% off)
Hungry Shark World – £3.29 (59% off)
Jojo's Bizarre Adventure: Eyes Of Heaven – £7.99 (83% off)
Just Cause 3 – £3.99 (75% off)
Just Cause 3: XXL Edition – £6.49 (74% off)
Kingdom Hearts All-In-One Package – £29.69 (67% off)
Kingdom Hearts III – £18.14 (67% off)
Lara Croft And The Temple Of Osiris – £3.99 (73% off)
Lara Croft And The Temple Of Osiris And Season Pass Pack – £5.79 (71% off)
Lara Croft Go – £1.99 (75% off)
Lego Harry Potter Collection – £14.99 (57% off)
Lego Marvel's Avengers Deluxe Edition – £11.99 (77% off)
Marvel Vs. Capcom: Infinite — Deluxe Edition – £15.99 (68% off)
Marvel Vs. Capcom: Infinite — Standard Edition – £12.99 (63% off)
Mega Man 11 – £12.99 (48% off)
Mega Man Legacy Collection – £3.99 (67% off)
Mega Man Legacy Collection 1 And 2 Combo Pack – £7.99 (60% off)
Mega Man Legacy Collection 2 – £4.99 (58% off)
Mega Man X Legacy Collection – £7.99 (50% off)
Mega Man X Legacy Collection 2 – £7.99 (50% off)
Metal Gear Solid V: Ground Zeroes – £3.29 (79% off)
Metal Gear Solid V: The Definitive Experience – £5.79 (64% off)
Metal Gear Solid V: The Phantom Pain – £3.99 (84% off)
Metal Gear Survive – £9.99 (71% off)
Mind Labyrinth VR Dreams – £9.79 (51% off) / £7.79 Plus (61% off)
Naruto Shippuden: Ultimate Ninja Storm 2 – £4.99 (69% off)
Naruto Shippuden: Ultimate Ninja Storm 3 Full Burst – £4.99 (69% off)
Naruto Shippuden: Ultimate Ninja Storm 4 – £4.99 (69% off)
Naruto Shippuden: Ultimate Ninja Storm Trilogy – £9.99 (71% off)
Naruto: Ultimate Ninja Storm – £4.99 (69% off)
NBA 2K Playgrounds 2 – £8.99 (64% off)
Necropolis: A Diabolical Dungeon Delve – £3.99 (75% off)
Need For Speed – £6.49 (59% off)
Okami HD – £8.99 (44% off)
One Piece Burning Blood – £6.49 (87% off)
One Piece Burning Blood — Gold Edition – £9.99 (85% off)
One Piece Pirate Warriors 3 – £6.49 (59% off)
One Piece Pirate Warriors 3 — Gold Edition – £7.99 (76% off)
One Piece: Unlimited World Red — Deluxe Edition – £12.99 (61% off)
Onimusha: Warlords – £9.49 (41% off)
Prison Architect: Escape Mode Bundle – £9.99 (66% off)
Prison Architect: PlayStation 4 Edition – £7.99 (60% off)
Rabbids Invasion — Gold Edition – £15.99 (67% off)
Rayman Legends – £8.99 (44% off)
Resident Evil – £5.79 (64% off)
Resident Evil 0 – £5.79 (64% off)
Resident Evil 4 – £6.49 (59% off)
Resident Evil 5 – £6.49 (59% off)
Resident Evil 6 – £6.49 (59% off)
Rise Of The Tomb Raider: 20 Year Celebration – £7.39 (84% off)
Risk – £3.99 (67% off)
Risk Urban Assault – £3.99 (67% off)
The Seven Deadly Sins: Knights Of Britannia – £15.99 (67% off)
Sleeping Dogs Definitive Edition – £3.99 (84% off)
Space Junkies – £7.99 (50% off)
Starlink: Battle For Atlas – £15.99 (77% off)
Steep – £7.99 (50% off)
Steep X Games Gold Edition – £12.99 (57% off)
Street Fighter 30th Anniversary Collection – £15.99 (54% off)
Sword Art Online Re: Hollow Fragment – £3.99 (75% off)
Sword Art Online: Hollow Realization – £8.99 (80% off)
Sword Art Online: Hollow Realization Deluxe Edition – £12.99 (78% off)
Sword Art Online: Lost Song – £6.49 (86% off)
Taiko No Tatsujin: Drum Session! – £15.99 (68% off)
Tales Of Berseria – £8.99 (44% off)
Tales Of Vesperia: Definitive Edition – £15.99 (54% off)
Tales Of Zestiria — Digital Standard Edition – £8.99 (64% off)
Tom Clancy's The Division Gold Edition – £14.99 (79% off)
Tomb Raider: Definitive Edition – £3.99 (84% off)
Toy Soldiers: War Chest – £3.99 (67% off)
Trackmania Turbo – £6.49 (74% off)
Transference – £12.99 (35% off)
Trials Fusion – £5.79 (64% off)
Trials Fusion The Awesome Max Edition – £7.99 (68% off)
Trials Of The Blood Dragon – £3.99 (67% off)
Trials Of The Blood Dragon + Ost – £6.49 (59% off)
Trials Of The Blood Dragon + Trials Fusion Awesome Max Edition – £12.99 (57% off)
Trivial Pursuit Live! – £6.49 (46% off)
Ultimate Marvel Vs. Capcom 3 – £7.99 (60% off)
Umbrella Corps – £2.49 (79% off)
Umbrella Corps Deluxe Edition – £3.29 (78% off)
Uno – £3.99 (50% off)
Valiant Hearts: The Great War – £3.99 (67% off)
Watch_Dogs – £6.49 (59% off)
Werewolves Within – £11.99 (52% off)
Zombi – £3.99 (73% off)
ORIGINAL LIST
A Rose In The Twilight £10.39 / £4.79 (35% / 70% off) [PS Vita]
Age Of Wonders: Planetfall Deluxe Edition £39.99 / £29.99 (20% / 40% off)
Age Of Wonders: Planetfall Premium Edition £59.99 / £44.99 (20% / 40% off)
Age Of Wonders: Planetfall £35.99 / £26.99 (20% / 40% off)
Assassin's Creed Origins £31.99 / £13.99 (36% / 72% off)
Assassin's Creed The Ezio Collection £27.19 / £14.39 (32% / 64% off)
Batman: Arkham Collection £33.49 / £16.99 (33% / 66% off)
Berserk And The Band Of The Hawk £32.49 / £14.99 (35% / 70% off)
Black Desert: Deluxe Edition £29.99 / £19.99 (25% / 50% off)
Black Desert: Standard Edition £18.74 / £12.49 (25% / 50% off)
Black Desert: Ultimate Edition £59.99 / £39.99 (25% / 50% off)
Borderlands: Game Of The Year Edition £18.74 / £12.49 (25% / 50% off)
Burnout Paradise Remastered £13.49 / £8.99 (25% / 50% off)
Call Of Duty: Ghosts And Season Pass Bundle £51.99 / £23.99 (35% / 70% off)
Call Of Duty: Ghosts Gold Edition £35.74 / £16.49 (35% / 70% off)
Call Of Duty: Infinite Warfare – Digital Deluxe £61.74 / £28.49 (35% / 70% off)
Call Of Duty: Infinite Warfare – Legacy Edition £51.99 / £23.99 (35% / 70% off)
Call Of Duty:Advanced Warfare – Digital Pro Ed. (Day Zero) £55.24 / £25.49 (35% / 70% off)
Catherine: Full Body Deluxe Edition £48.74 / £32.49 (25% / 50% off)
Catherine: Full Body £37.49 / 24.99 (25% / 50% off)
Chess Ultra £6.99 / £3.99 (30% / 60% off)
Cities: Skylines – Mayor's Edition £59.49 / £33.99 (30% / 60% off)
Cities: Skylines – Premium Edition 2 £38.49 / £21.99 (30% / 60% off)
Conan Exiles – Complete Edition £67.49 / £44.99 (25% / 50% off)
Conan Exiles – Deluxe Edition £46.49 / £30.99 (25% / 50% off)
Contra: Rogue Corps £27.74 / £18.49 (25% / 50% off)
Control Digital Deluxe Edition £55.24 / £45.49 (15% / 30% off)
Control Standard Edition £42.49 / £34.99 (15% / 30% off)
Control Season Pass £16.99 / £13.99 (15% / 30% off) [DLC]
Dead Or Alive 6 Digital Deluxe Edition £48.99 / £27.99 (30% / 60% off)
Dead Or Alive 6 £38.49 / £21.99 (30% / 60% off)
Dirt Rally 2.0 Digital Deluxe £48.74 / £22.49 (35% / 70% off)
Dirt Rally 2.0 £35.74 / £16.49 (35% / 70% off)
Dirt Rally 2.0 – Super Deluxe Edition £71.24 / £47.49 (25% / 50% off)
Dynasty Warriors 8 Empires £29.24 / £13.49 (35% / 70% off)
Dynasty Warriors 8: Xtreme Legends Complete Edition £13.59 / £11.19 (15% / 30% off)
Efootball Pes 2020 Legend Edition £44.99 / £29.99 (25% / 50% off)
Efootball Pes 2020 Standard Edition £35.99 / £23.99 (25% / 50% off)
Euro Fishing £9.74 / £4.49 (35% / 70% off)
Euro Fishing: Ultimate Edition £25.89 / £14.79 (30% / 60% off)
Euro Fishing: Bergsee £5.84 / £2.69 (35% / 70% off) [DLC]
Euro Fishing: Lilies £5.84 / £2.69 (35% / 70% off) [DLC]
Euro Fishing: The Moat £5.84 / £2.69 (35% / 70% off) [DLC]
Euro Fishing: Waldsee £5.84 / £2.69 (35% / 70% off) [DLC]
Fade To Silence £31.49 / £17.99 (30% / 60% off)
Far Cry 3 Classic Edition £18.74 / £12.49 (25% / 50% off)
Far Cry 5 + Far Cry New Dawn Complete Edition £59.49 / £33.99 (30% / 60% off)
Far Cry 5 + Far Cry New Dawn Ultimate Edition £67.19 / £38.39 (30% / 60% off)
Far Cry 5 Gold Edition £42.24 / £19.49 (35% / 70% off)
Far Cry 5 Season Pass £18.74 / £12.49 (25% / 50% off) [DLC]
Far Cry Primal – Apex Edition £20.99 / £11.99 (30% / 60% off)
Farming Simulator 19 £33.99 / £27.99 (15% / 30% off)
Farming Simulator 19 – Premium Edition £63.74 / £52.49 (15% / 30% off)
Fia European Truck Racing Championship £37.49 / £24.99 (25% / 50% off)
Fishing Sim World: Pro Tour Deluxe Edition £15.99 / £11.99 (20% / 40% off)
Fishing Sim World: Pro Tour £11.99 / £8.99 (20% / 40% off)
Fishing Sim World: Pro Tour – Gigantica Road Lake £7.19 / £5.39 (20% / 40% off) [DLC]
Fishing Sim World: Pro Tour – Jezioro Bestii – £6.74 / £4.49 (25% / 50% off) [DLC]
Fishing Sim World: Pro Tour – Lake Arnold £6.74 / £4.49 (25% / 50% off) [DLC]
Fishing Sim World: Pro Tour – Lake Williams £6.74 / £4.49 (25% / 50% off) [DLC]
Fishing Sim World: Pro Tour – Quad Lake Pass £23.99 / £17.99 (20% / 40% off) [DLC]
For Honor Complete Edition £55.24 / £25.49 (35% / 70% off)
For Honor Marching Fire Edition £27.99 / £15.99 (30% /60% off)
For Honor Standard Edition £16.24 / £7.49 (35% / 70% off)
Generation Zero £24.49 / £13.99 (30% / 60% off)
Geometry Wars 3: Dimensions Evolved £9.09 / £4.19 (35% / 70% off)
Greedfall £38.24 / £31.49 (15% / 30% off)
Grid Ultimate Edition £63.74 / £52.49 (15% / 30% off)
Grid £46.74 / £38.49 (15% / 30% off)
Hitman – Game Of The Year Edition £29.99 / £9.99 (40% / 80% off)
Htolniq: The Firefly Diary – Full Game £8.44 / £3.89 (35% / 70% off) [PS Vita]
Judgment £37.49 / £24.99 (25% / 50% off)
Kill La Kill – If £26.24 / £17.49 (25% / 50% off)
Kingdom Come: Deliverance £18.74 / £12.49 (25% / 50% off)
Kingdom Come: Deliverance – A Woman's Lot £7.11 / £4.73 (25% / 50% off) [DLC]
Kingdom Come: Deliverance – Amorous Adventures £3.74 / £2.49 (25% / 50% off) [DLC]
Kingdom Come: Deliverance – Band of Bastards £4.34 / £2.89 (25% / 50% off) [DLC]
Kingdom Come: Deliverance – From the Ashes £3.74 / £2.49 (25% / 50% off) [DLC]
Kingdom Come: Deliverance – Treasures of the Past £2.46 / £1.63 (25% / 50% off) [DLC]
Labyrinth Of Refrain: Coven Of Dusk £33.74 / £22.49 (25% / 50% off)
Lego DC Super-Villains £34.99 / £19.99 (30% / 60% off)
Lego DC Super-Villains Season Pass £8.99 / £5.99 (25% / 50% off) [DLC]
Lego Marvel Collection £39.49 / £28.99 (21%/ 42% off)
Lego Marvel Super Heroes 2 £31.67 / £15.35 (34% / 68% off)
Lego Marvel Super Heroes 2 Season Pass £8.99 / £5.99 (25% / 50% off) [DLC]
Lego Marvel's Avengers £19.79 / £9.59 (34% / 68% off)
Lego Marvel's Avengers Season Pass £5.99 / £3.99 (25% / 50% off) [DLC]
Lego Ninjago Movie Video Game £33.59 / £19.19 (30% / 60% off)
Lego Star Wars: The Force Awakens £29.75 / £11.51 (38% off / 76% off)
Lego Star Wars: The Force Awakens Season Pass £5.99 / £3.99 (25% / 50% off) [DLC]
Mass Effect: Andromeda – Deluxe Recruit Edition £20.99 / £6.99 (40% / 80% off)
Mass Effect: Andromeda – Standard Recruit Edition £10.79 / £3.59 (40% / 80% off)
Middle-Earth: Shadow Of War Definitive Edition £29.99 / £19.99 (25% / 50% off)
Middle-Earth: Shadow Of War £25.54 / £16.09 (27% / 54% off)
Monster Energy Supercross 2 – Special Edition £45.49 / £25.99 (30% / 60% off)
Monster Energy Supercross – The Official Videogame 2 £41.99 / £23.99 (30% / 60% off)
Mxgp 2019 – The Official Motocross Videogame £37.49 / £24.99 (25% / 50% off)
Natural Doctrine £12.99 / £5.99 (35% / 70% off)
Natural Doctrine £10.39 / £4.79 (35% / 70% off) [PS Vita]
Natural Doctrine £10.39 / £4.79 (35% / 70% off) [PS3]
Nights Of Azure 2: Bride Of The New Moon £34.99 / £19.99 (30% / 60% off)
Nights Of Azure £33.49 / £16.99 (33% / 66% off)
Nobunaga's Ambition: Sphere Of Influence £32.49 / £14.99 (35% / 70% off)
Nobunaga's Ambition: Sphere Of Influence – Ascension £33.59 / £19.19 (30% / 60% off)
Outward £24.49 / £13.99 (30% / 60% off)
Red Dead Redemption 2 £44.99 / £29.99 (25% / 50% off)
Red Dead Redemption 2: Special Edition £54.74 / £34.49 (27% / 54% off)
Red Faction Guerrilla Re-Mars-Tered £14.99 / £4.99 (40% / 80% off)
Riftstar Raiders £11.19 / £6.39 (30% / 60% off)
Romance Of The Three Kingdoms 13 £33.49 / £16.99 (33% / 66% off)
Rtk13: Fame And Strategy Expansion Pack Bundle £40.59 / £23.19 (30% / 60% off)
Samurai Warriors 4 Empires £31.49 / £17.99 (30% / 60% off)
Samurai Warriors 4 £14.99 / £9.99 (25% / 50% off)
Samurai Warriors 4-II £29.29 / £13.49 (35% / 70% off)
Samurai Warriors: Spirit Of Sanada £31.49 / £17.99 (30% / 60% off)
Shenmue I & II £17.49 / £9.99 (30% / 60% off)
Skyforge: Necromancer Quickplay Pack £5.35 / £3.99 (25% off)
Skyforge: Warlock/Witch Quickplay Pack £5.35 / £3.99 (25% off)
Skyforge Battle Royale: Alpha Squad Pack £13.99 / £7.99 [DLC]
Skyforge Battle Royale: Phoenix Squad Pack £32.49 / £14.99 [DLC]
Skyforge: New Horizons – Collector's Pack £15.99 / £11.99 [DLC]
Skyforge: Pioneer Pack £11.99 / £7.99 [DLC]
Snooker 19 £23.99 / £17.99 (20% / 40% off)
Star Wars Battlefront Ultimate Edition £11.69 / £5.39 (35% / 70% off)
Star Wars Battlefront II £13.99 / £7.99 (30% / 60% off)
Star Wars Battlefront: Hoth Bundle £16.24 / £7.49 (35% / 70% off)
Stellaris: Console Edition – Deluxe Edition £37.49 / £24.99 (25% / 50% off)
Stellaris: Console Edition – Standard Edition £24.74 / £16.49 (25% / 50% off)
Street Fighter V £11.19 / £6.39 (30% / 60% off)
Surviving Mars £16.74 / £8.49 (33% / 66% off)
Surviving Mars – Digital Deluxe Edition £23.44 / £11.89 (33% / 66% off)
Surviving Mars – First Colony Edition £37.09 / £21.19 (30% / 60% off)
The Bard's Tale IV: Director's Cut £24.49 / £13.99 (30% / 60% off)
The Bioware Bundle £30.99 / £11.99 (38% / 76% off)
The Liar Princess And The Blind Prince £11.99 / £7.99 (25% / 50% off)
The Sinking City £34.99 / £19.99 (30% / 60% off)
The Sinking City – Necronomicon Edition £41.99 / £23.99 (30% / 60% off)
The Spectrum Retreat £6.99 / £3.99 (30% / 60% off)
The Surge 2 £42.49 / £34.99 (15% / 30% off)
The Witch And The Hundred Knight 2 £29.24 / £13.49 (35% / 70% off)
The Witch And The Hundred Knight Wicked Bundle £35.74 / £16.49 (35% / 70% off)
The Witch And The Hundred Knight: Revival Edition £22.74 / £10.49 (35% / 70% off)
Tom Clancy's Rainbow Six Siege Gold Edition £37.49 / £24.99 (25% / 50% off)
Tom Clancy's Rainbow Six Siege Ultimate Edition £60.74 / £40.49 (25% / 50% off)
Tony Hawk's Pro Skater 5 £17.49 / £9.99 (30% / 60% off) [PS3]
Torchlight II £13.59 / £11.19 (15% / 30% off)
Touhou Kobuto V: Burst Battle £14.99 / £4.99 (40% / 80% off)
Toukiden 2 £33.59 / £19.19 (30% / 60% off)
Toukiden: Kiwami £32.49 / £14.99 (35% / 70% off)
Tour De France 2019 £29.24 / £13.49 (35% / 70% off)
Train Sim World 2020 £21.24 / £17.49 (15% / 30% off)
Train Sim World: BR Class 33 £9.76 / £8.03 (15% / 30% off) [DLC]
Train Sim World: BR Class 52 £9.76 / £8.03 (15% / 30% off) [DLC]
Train Sim World: Long Island Rail Road £17.49 / £9.99 (30% / 60% off) [DLC]
Train Sim World: Main Spessart Bahn: Aschaffenburg – Gemunden, catchy £17.49 / £9.99 (30% / 60% off) [DLC]
Train Sim World: Northern Trans-Pennine £17.49 / £9.99 (30% / 60% off) [DLC]
Train Sim World: Ruhr-Sieg Nord £18.74 / £12.49 (25% / 50% off) [DLC]
Train Sim World: West Somerset Railway £14.99 / £9.99 (25% / 50% off) [DLC]
Trials Rising £14.99 / £9.99 (25% / 50% off)
Trials Rising – Digital Gold Edition £22.49 / £14.99 (25% / 50% off)
Tropico 6 El Prez Edition £45.04 / £37.09 (15% / 30% off)
Tropico 6 £42.49 / £34.99 (15% / 30% off)
Warhammer: Chaosbane Magnus Edition £44.19 / £23.39 (32% / 64% off)
Warhammer: Chaosbane £34.99 / £19.99 (30% / 60% off)
Wrc 8 Deluxe Edition Fia World Rally Championship £44.99 / £29.99 (25% / 50% off)
Wrc 8 Fia World Rally Championship £37.49 / £24.99 (25% / 50% off)
Yomawari: Midnight Shadows £16.24 / £7.49 (35% / 70% off)
Source: Official PlayStation Blog via HKUD