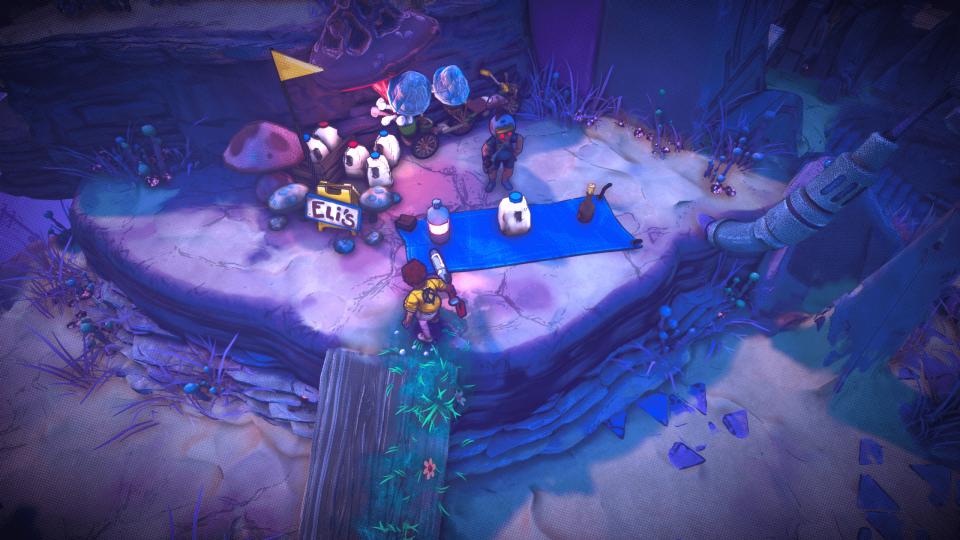 RAD, a post-apocalyptic roguelike from Double Fine Productions has been given a release date. The game will arrive on August 20, 2019, for PS4 Players.
In RAD the fate of the world is in a teenager's hands. Along the way, they will gain new weapons to take on the hideous creatures roaming the Fallow, the name of the wasteland Double Fine has created. On top of that, a selection of mutations adds a dose of variety and unpredictability to the game, forcing you to adapt to new situations and make the most of what you have.
As you become more powerful, absorb more mutations, and become less and less human you must find out how to heal the world and turn the cracked, desolate landscapes into a breeding ground for new life. However, if you die, your teenager is dead forever and you will be forced to start the journey over gaining new mutations and weapons along the way.
You can check out the latest trailer for the game below:
RAD looks like an intriguing title and a fresh take on the roguelike genre, with its unique art style. I am looking forward to seeing all the new and unique mutations and landscapes when the game launches.
As well as revealing the RAD Release Date, it was announced at E3 2019 that Double Fine had been acquired by Microsoft Studios. RAD will still be hitting the PS4 as it is published by Bandai Namco Entertainment. The other title Double Fine is working on is Psychonauts 2. Once the acquisition was announced Double Fine were quick to note that the game will still be coming to PS4. Psychonauts 2 is targeting a 2020 release for PS4.
RAD arrives for PS4 on August 20, 2019.
What are your thoughts on RAD? If you think it indeed looks Rad let us know.