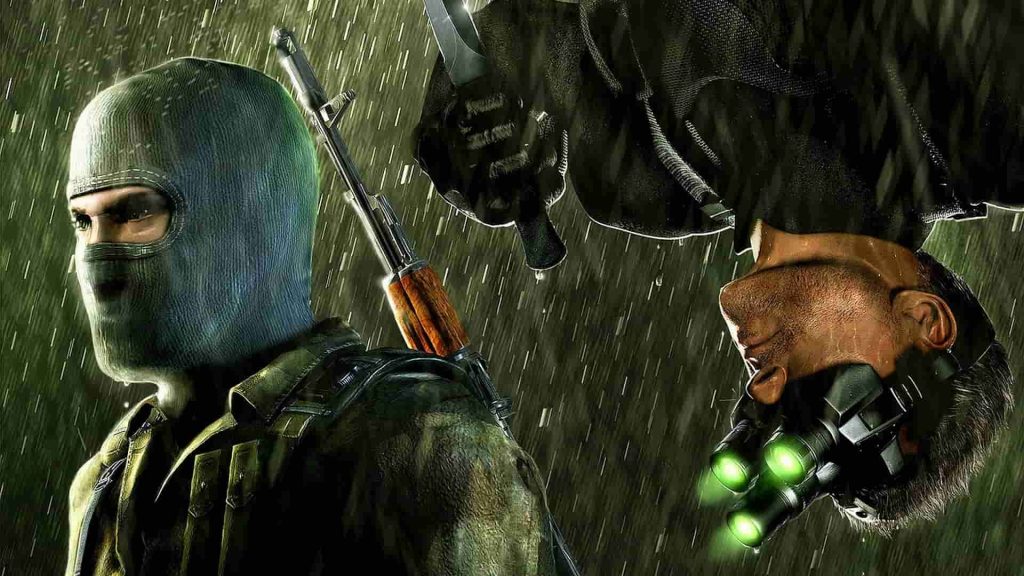 It looks like the Ubisoft Latam and Brasil Twitter accounts have been busy tweeting out about Splinter Cell ahead of Ubisoft's E3 2019 presentation later today.
Starting with Ubisoft Brasil, they have attached a retro image of Sam Fisher from the first game and jazzed it up with some fairly pukeworthy colors alongside the translated tagine 'EITA SAUDADE! ? Tomorrow is the day! Are you ready for the BIGGEST coverage of the #UBInaE3? Follow LIVE from 16h!'
You can see the Ubisoft Brasil Splinter Cell tweet below,
Then, we have the Ubisoft Latam account going a little further, asking people what their favourite memories of Splinter Cell are and that 'TOMORROW is the day!'
Okay look, this could all be one coordinated troll job orchestrated across a number of Ubisoft's social channels. However, while it seems like a 'new' Splinter Cell title isn't on the horizon (and certainly not at E3 2019), that does not mean that Ubisoft couldn't or wouldn't remaster previous games in the series for PS4.
This, I think, would be a good strategy as it would not only keep Splinter Cell veterans like me quiet for a good while ahead of the release of a true successor, but it would also introduce a whole new generation of fans to the franchise too.
Of course, Ubisoft has been entirely non-committal to the Splinter Cell franchise going forward, so something, anything from one of the greatest stealth series ever (it is and you all know it), can only be considered a good thing.
Look, as a lifelong Splinter Cell fan I'll take anything at this point. Just give me anything, so long as it's Splinter Cell I don't care.
Do you? Let us know in the comments below as we prepare for Ubisoft's E3 2019 presser where you'll hear me screaming if we get a Splinter Cell announcement of any kind.