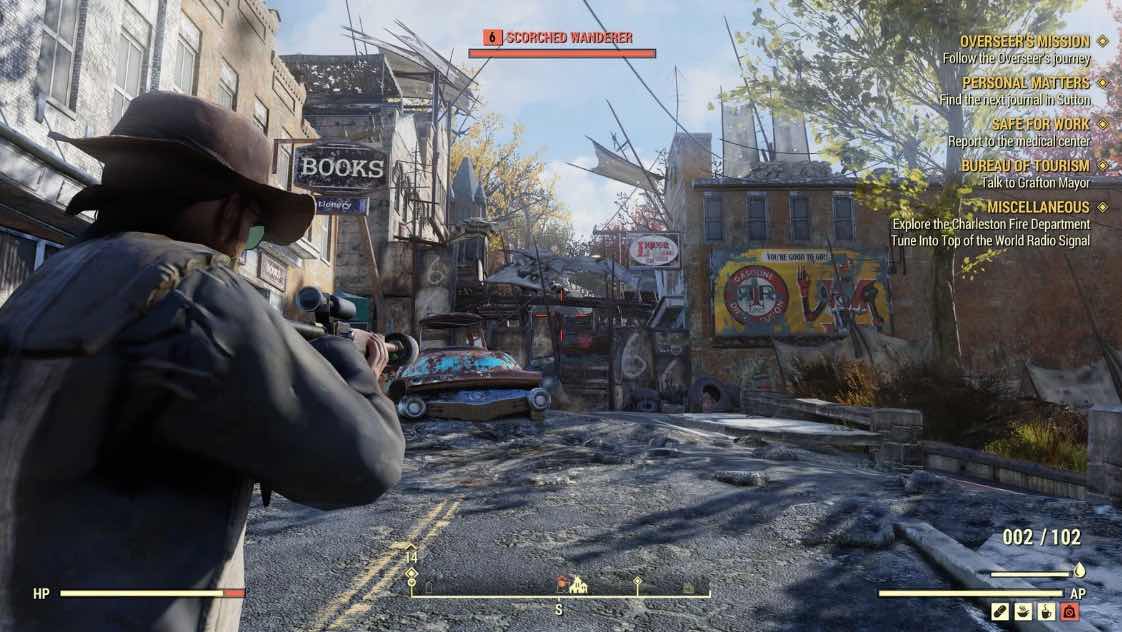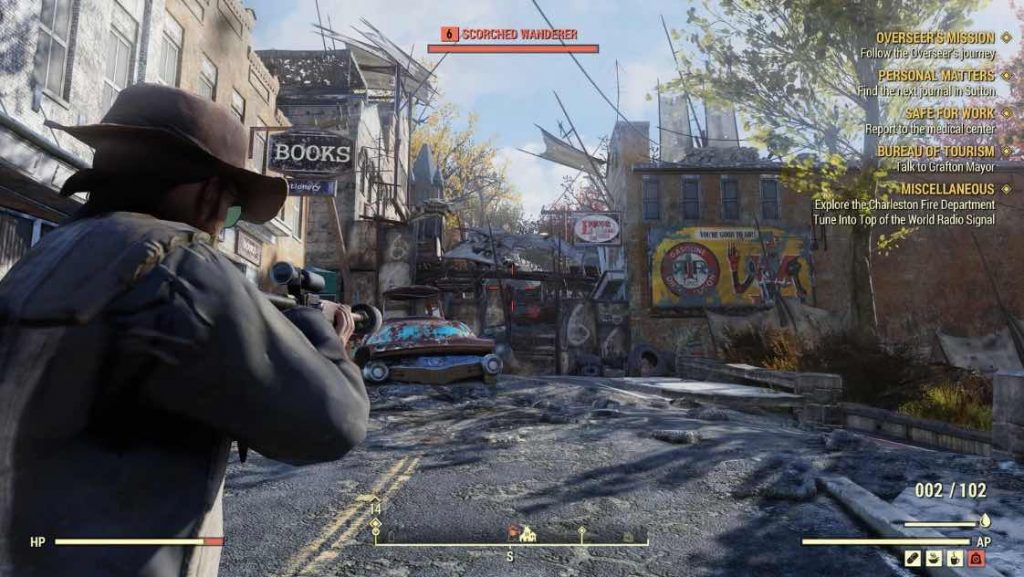 Due to arrive on PS4 in mid-July, the Fallout 76 patch 11 update looks like it'll be bringing some fairly large (and somewhat overdue) fixes to Bethesda's beleaguered online title.
First off, Bethesda is keen to introduce a much more gradual learning and difficulty curve for lower level players into the numerous mechanics and nuances of Fallout 76.
Fallout 76 Patch 11 Update Brings Massive Improvements
One instance in which the Fallout 76 patch 11 update will achieve this is by lowering the fast travel cap charge for players under level 25, while wasteland wanderers under level 15 will enjoy increased disease resistance.
This commitment to an easier, if not certainly less stressful game for newcomers, is reflected elsewhere too. One area where Bethesda is keen to do a lot of good work is in Fallout 76's encounters. Previously, it had been all too easy to bump into enemies that out-levelled you by a brutal margin, with patch 11 however, Bethesda is addressing this by lowering the difficulty of a number of enemies within the Ash Heap, Toxic Valley and Savage Divide areas.
Doing nerfs of this scale and in these areas basically means that when players leave the sanctuary of the starting forest, they'll run into far fewer encounters that are prohibitively difficult, resulting in a much smoother transition from Fallout 76's starting area into the game proper.
Another area that Bethesda is improving with Fallout 76 patch 11 is food and drink. Now taking 50% longer to spoil, food and drink not only lasts longer in your inventory, but it won't prematurely spoil through fast travel any longer, Hallelujah!
Speaking of inventory, patch 11 improves item descriptions massively, with legendary items now clearly displaying *all* of their attributes, while craftables and recipes will now provide detail on the item that they create.
Elsewhere, a new fix allows Power Armor users to switch between standard and Power Armor UIs at the touch of a button, while a raft of other fixes and tweaks all serve to make Fallout 76 a much more polished, and more importantly stable experience than it was before.
Like Square-Enix did with Final Fantasy XIV before it (now a stunning title and genre leading MMORPG) Bethesda appears to have munched down on a big slice of humble pile and is seemingly committed to making Fallout 76 fulfil the lofty potential that was hinted at launch.
Have you stopped playing Fallout 76? If so, does this patch and the idea that Bethesda seems committed to making chicken salad out of chicken s**t encourage you to go back? Let us know!
Source: Bethesda