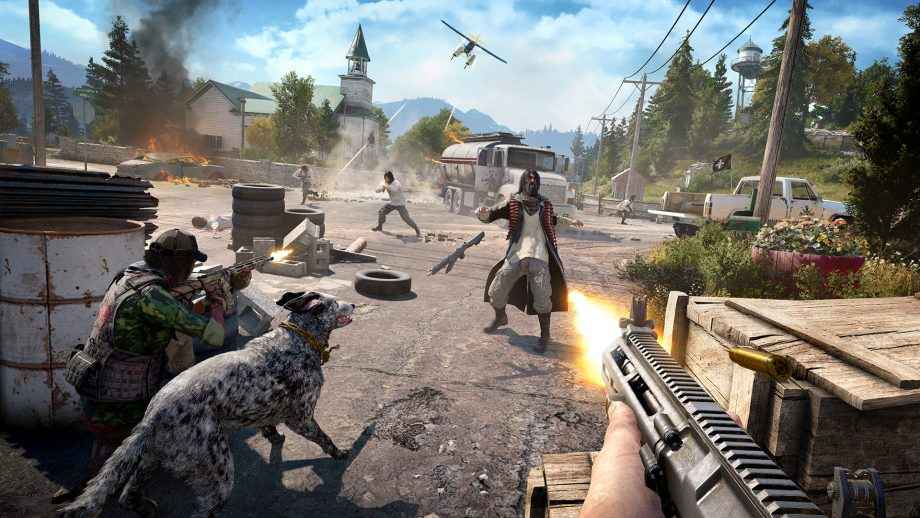 Finding a Far Cry 5 Hare location can be extremely tricky! Hares aren't the biggest of creatures, so finding where they are can be a real pain.
The best hare hunting spots, however, have been found! So, grab your gun or bow and head to this Far Cry Hare location to take down the pesky bunnies.
Among the various hunting challenges in Far Cry 5, in between catching fish and skinning wild boar, you'll soon be on the hunt for hares. Bring a shotgun, or an automatic, and we'd recommend checking out our stealth guide.
You want to be quiet while finding the location of hares in Far Cry 5, so grab the Ghost Perk. This allows you to make less noise while walking so you won't startle the creature.
Now, there's a great hunting location for hares near to Moonflower Trailer Park. It's just to the Northwest before you hit Rock Bass Lake. Watch the video below to discover the exact place to find hares.
There's also an area near the Harris Residence in John's Region, just to the Northwest of Falls End. Remember, Boomer can mark animals for you. As hares are so tiny, he makes a great recruit to bring on hare-hunting missions. You can also see the best spot for hunting hares in the video above.
So, that's all from our Far Cry 5 Hare Location guide. For more great tips on Ubisoft's action-adventure, check out the following: