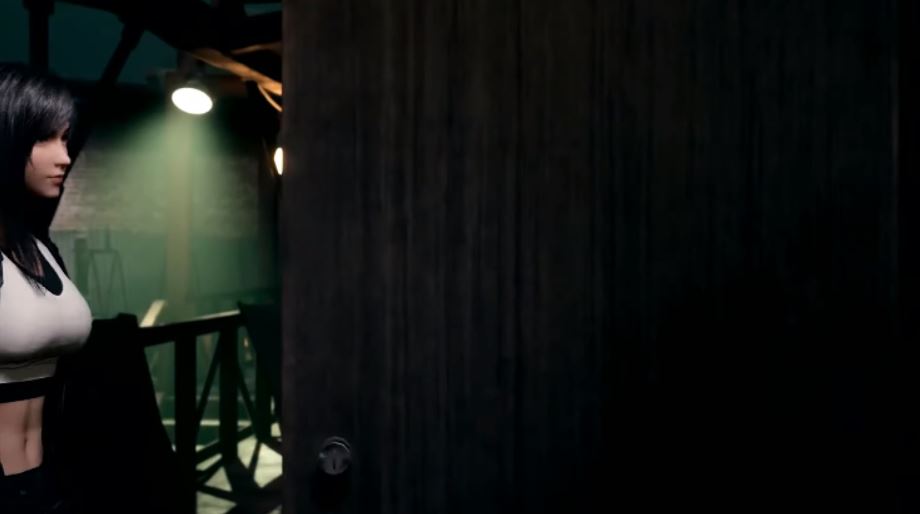 Update 05/06/21 14:10 – Another tweet has showcased the much high-quality textures on the door, which you can see below:
Original Story – Do you remember when everyone was up in arms about Final Fantasy 7 Remake's famous low-texture door? Well, Final Fantasy 7 Remake Intergrade has finally fixed it according to a Reddit post, which has released an image from the game ahead of release.
As you can see in the image below and above, the fix has come and fans can now throw their hands in the air and rejoice. This is the most important bit of news we have had for Final Fantasy 7 Remake Intergrade since its announcement and will finally mean PS5 players get the definitive experience they have been wanting.
Ok, we are poking fun just a little bit, but it is nice to know that this fix has been implemented, alongside a host of other upgrades.
A patch for Final Fantasy 7 Remake is now live on PS4, allowing you to transfer your save data and auto-popping already earned trophies on PS5 when you download your save. On top of that, the file size for the PS5 version of the game has been revealed.
Final Fantasy 7 Remake Intergrade releases for PS5 on June 10, 2021.
Source – [Reddit]