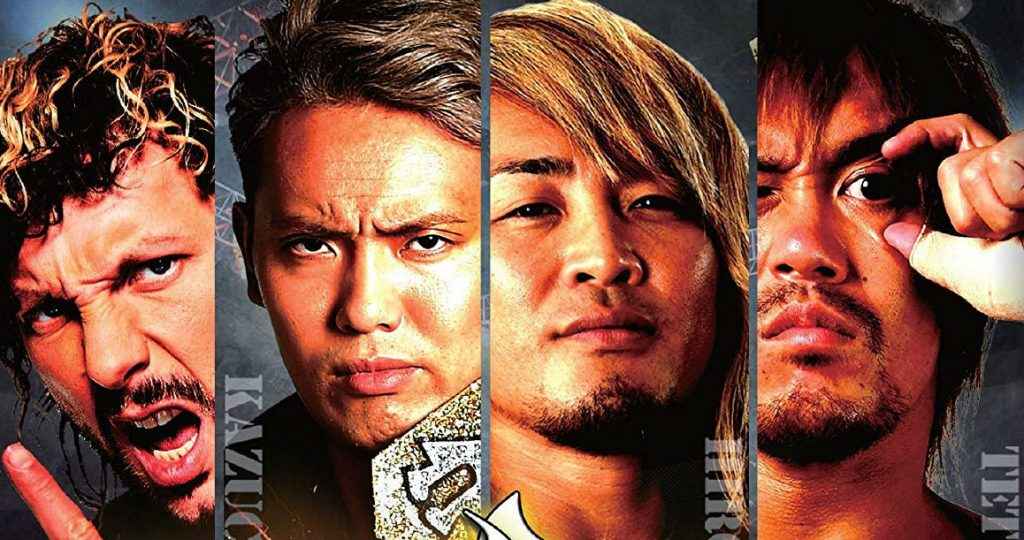 It's just over two months until Spike Chunsoft's Fire Pro Wrestling World hits the PS4 ring and as we await the main event, the undercard that is fresh information will keep us content.
The latest tidbit is the first reveal of the game's box art, and it's a good showcase for its New Japan Pro Wrestling (NJPW) license by sticking four of its biggest stars on the box.
The art features current champ Kenny Omega alongside Kazuchika Okada, Hiroshi Tanahashi, and Tetsuya Naito. That's a pretty star-studded lineup!
also of note is that every first-print copy will include a NJPW Bonus Almanac. Supplies are limited, so get your pre-order in early if you fancy that bonus.
Fire Pro Wrestling World, the latest in a long-running and highly-regarded series, brings a staggering amount of customization to the table and then slams you through said table with its spangly NJPW license.
If that sounds like your kind of contender, you can join the cult of Fire Pro when the game arrives on PS4 on August 28.