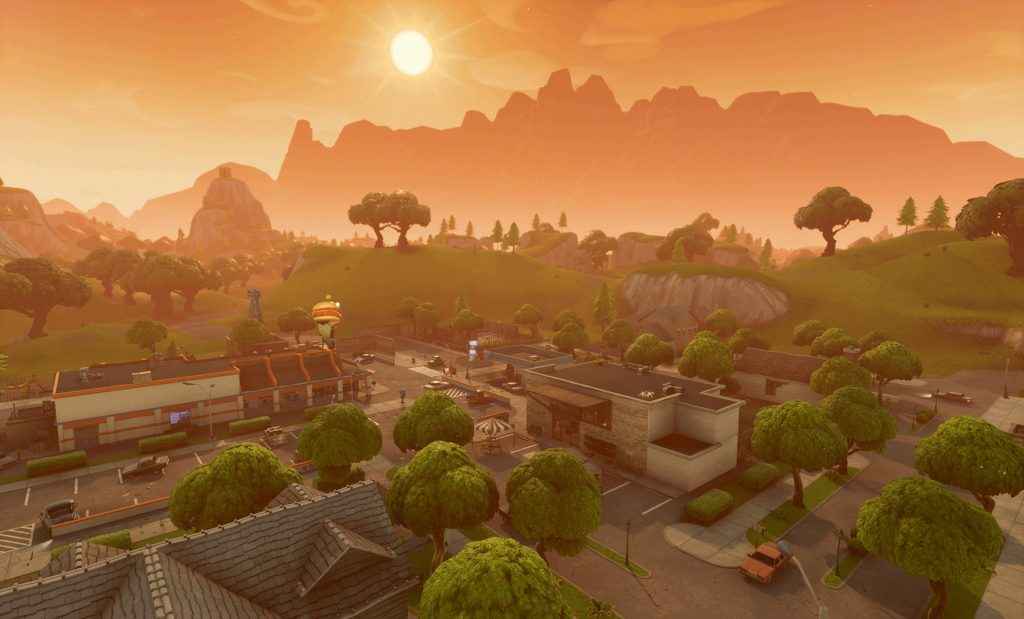 Season 7 has began and if you want to complete the first week challenges you need to find the forbidden dance locations on the Fortnite map. Look out for the no-dancing sign and you'll know you're in the right spot.
Forbidden Dance Locations
In this challenge, which also appeared in Season 3, you'll need to find multiple places. To complete the challenge, you must dance in each of the forbidden dance spots in order to succeed.
Complete this mission and you'll earn Battle Stars. There are five Battle Stars up for grabs which count towards your Season 7 Battle Pass. There are 10 locations in total, including:
2 x Frosty Flights
2 x Paradise Palms
1 x Dusty Divot
1 x Salty Springs
1 x Lazy Links
2 x Risky Reels
Fortnite Map With Dancing Spots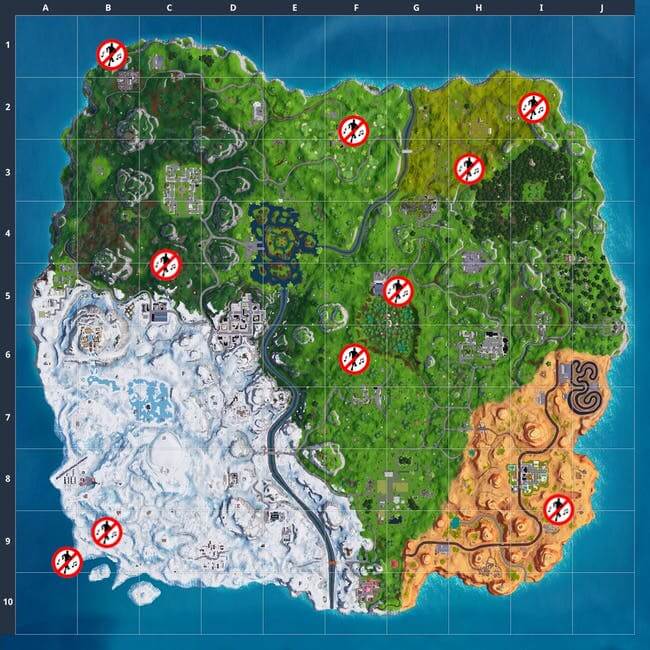 If you haven't checked out Season 7 yet, feast your eyes on the trailer!