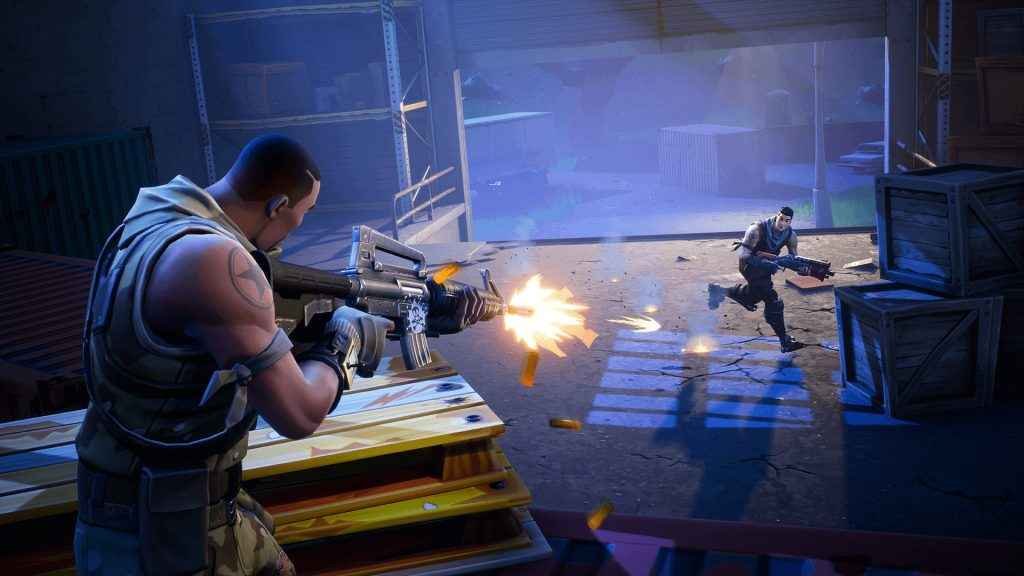 With fans keen to feast their eyes on the first Fortnite Season 7 teaser, Epic Games have not disappointed. Straight from the official Fortnite account comes an image with a caption that reads "A bitter ice spreads…3 days to Season 7."
As you can see from the picture below, there's some sort of menacing-looking figure with a horned cloak or helmet. The words "bitter ice" tie in with the Season 7 teaser too, with a cold feel to the icy blue gaze and the white snowy background.
Fortnite Season 7 Teaser Reveals Skis Or Snowboard
Look a little more closely and you'll spot a figure skiing. Could this be a teaser of one of the new items coming in Season 7?
A bitter ice spreads… 3 days to Season 7. pic.twitter.com/yj70svBXti

— Fortnite (@FortniteGame) December 3, 2018
This is the first official tease for the new season, though some fans were duped by a teaser trailer that appeared earlier this week. A leaked trailer surfaced on Reddit, but was quickly debunked.
When Does Fortnite Season 7 Start?
Judging by the latest tweet, it looks like the new season will begin on December 5. Once again, players can look forward to the Season 7 battle pass, which is likely to be similar to Season 6, and a brand-new theme.
The clues that Epic Games were planning on a icy theme have been hinted at in recent weeks. Snowfall has appeared in some areas, including Viking Village!
Dataminers also believe that Tilted Towers could be demolished, but by what we don't know!
Stay tuned for more, including the full Fortnite Season 7 teaser trailer we should land on launch day.
Related Fortnite News