The massive success of Fortnite Battle Royale has pushed it into the elite group of online multiplayer titles, and that in turn has ramped up the desire to see people play it together across consoles.
PS4 owners can play against the newly-released mobile version's player base, as can Xbox One Owners, but the missing link remains between Sony and Microsoft.
Over the weekend, Phil Spencer once again poked the bear that is cross-platform play between the two consoles. Fortnite has been the battleground for the subject on multiple occasions, with cross-platform play actually being a brief reality in the game, albeit 'by accident'.
Sony Holding Back On PS4 and Xbox One Cross-Platform Play
So with the latest jab, the topic is once again flaring up, and Sony are pushed further and further into a corner thanks to a fairly limp response to the issue.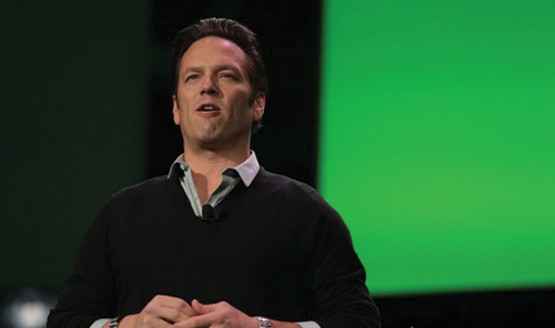 Microsoft are naturally into the idea of cross-platform play. The Xbox One creators are lagging behind in console sales and boosted player counts on multi-platform multiplayer titles would top up the existing player base nicely. Make no mistake though, Microsoft are not pushing for this out of care or concern for the gaming community. There's already a history of the shoe being on the other foot, and nothing changed then either. This is about competing, and finding ways to chip away at the PS4's reputation as the console of choice.
Meanwhile, Sony are naturally hesitant to enter into such realms with Microsoft given the aggressive manner in which the two have competed in recent years. Microsoft pushed Sony as a company to the very edge last generation, and Sony fought back to reclaim the top spot in response.
Sony's open refusal to discuss the matter remains a problem no matter how cautious the company are. The insipid reasons (think of the children!) given over a lack of cross-platform play on everything from ARK, to Minecraft, to Rocket League, and of course, Fortnite, with Microsoft in recent times have not done much to endear the Japanese giant to many fans clamouring to play the biggest online titles with friends and rivals across the console divide.
It isn't as if Sony don't do cross-platform play either. While it wouldn't be a popular thing to say, Sony can at least be honest and come out and state the reason is simply because it believes Microsoft is a direct competitor and any such deal would not benefit it at this time.
Cold logic says everybody should play happy families and work together for the benefit of the player. That would of course be wonderful. It is quite clear that this is an issue that will crop up again and again until there's a definitive resolution. It is worth remembering this is two companies with a very different way of approaching respective player bases.
You do wonder if Microsoft had perhaps focused more on creating its own titles, then it may not have needed the crutch of 'uniting players'. Nor required enhanced backwards compatibility as a key selling point of the Xbox One family. It also bought short-term PUBG (Fortnite's biggest rival) exclusivity, which of course denies PS4 owners the chance to play it with Xbox players. Not exactly the actions of a company driven to unite communities. This sort of thing occurs on both sides of course, but only one is currently nudging the other to 'play fair' in regards to cross-platform play.
While Microsoft's faux-fawning over uniting communities is a somewhat shallow attempt to prick the PS4 success bubble with a contentious topic, Sony's steadfast refusal to speak clearly on the subject only plays into the hands of its competitor. That may not matter right now, but it could have a lasting effect that impacts the standing of Sony in the next big console race.
Sony need to make it absolutely clear where they stand, because Microsoft have given no room for ambiguous statements or insipid excuses on the subject of cross-platform play.