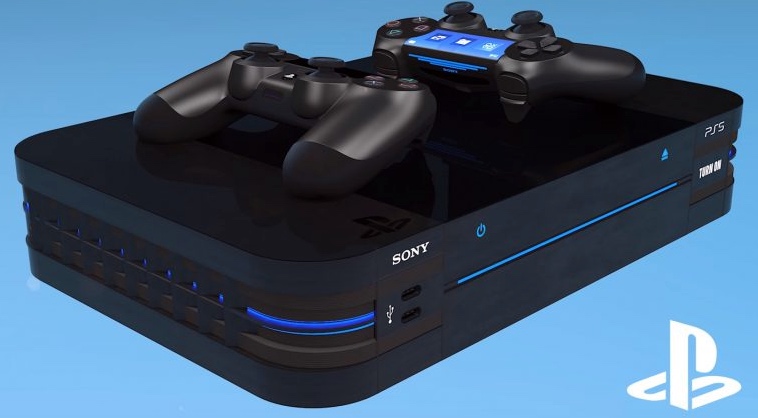 In what seems like a deluge of PS5 news and rumors lately, we can add this little curio to the pile.
Though we already know about the PS5 release date in Holiday 2020, the appearance of the PS5 devkit and the patent for some funky looking cartridges which may or may not have anything to do with the PS5 itself, we've seen precious little regarding how the console itself might look like in the flesh when it finally arrives in just over a year's time.
PS5 Concept Video Released
Of course, the radio silence that Sony has employed in this regard and its general drip-drop of technical details regarding the machine, hasn't stopped other folks from taking an educated stab at just what the PlayStation 5 might end up looking like.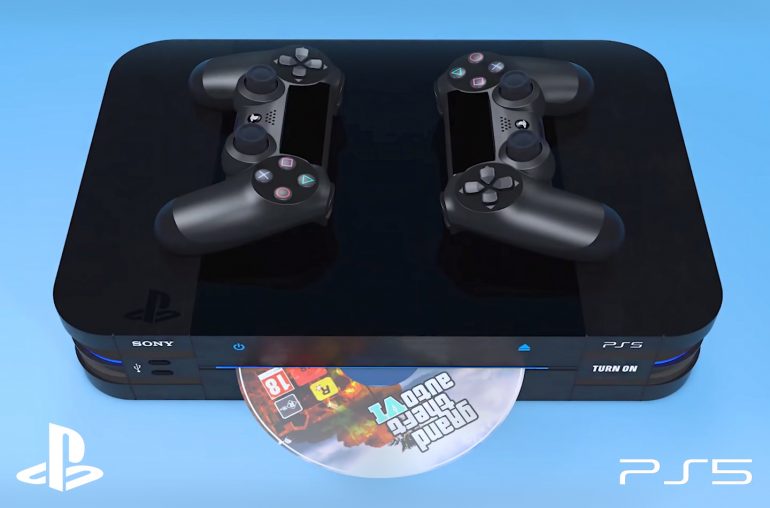 One such attempt at trying to predict the future comes from MediaMarkt Saturn, a leading German electronics retailer. The company has gone the full mile and fashioned a nearly ten minute video (that you can catch below), which is stuffed full of commentary (I hope your German is good), and a range of renders and designs in regards to what they believe Sony's next-generation console will end up looking like.
Related Content – PS5 Vs Xbox Scarlett Specs Comparison – What We Know So Far
As to the detail of it, MediaMarkt's take on the console is a departure from the current 'stepped' design of the PS4 and PS4 Pro. With its oblong like appearance (which is not entirely unattractive, I must say), the console looks a little unambitious, though the return of the PS4's status light, now in a wrap-around formation, proves to be familiar and welcome sight.
Related Content – PS5 Games, What We Know So Far
By far though, the more interesting idea put on the table here is the screen that the Dualshock 5 controller (or whatever it ends up being called) possesses, as it would appear to be a curtailed version of the PS5's UI in the same way that a smartwatch might attempt to mimic a parent OS on a smaller scale. Ahh it's nice to dream anyway. What do you guys think though – do you think the design is plausible? Let us know in the comments – and better yet, let us know how *you* might design the PS5.
Source: LetsGoDigital