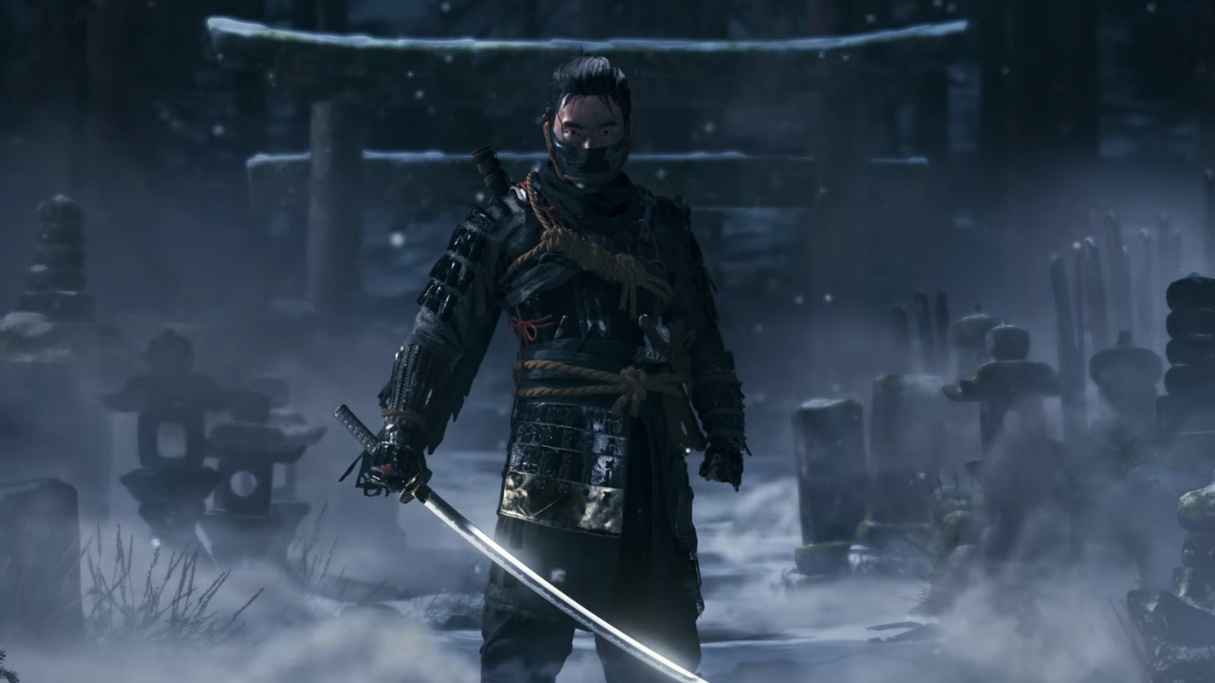 Ghost of Tsushima is one of the big four PS4 exclusive being showcased at E3 2018. During the PlayStation press conference, we can expect to hear many more details about Sucker Punch's upcoming action-adventure, but let's take a look at what we know right now.
What is Ghost of Tsushima?
Brought to us by the developer behind the inFamous series, and in development for four years, Ghost of Tsushima is a PS4 exclusive, single-player, open-world samurai game that was announced at the 2017 Paris Games Week with the following trailer.
Ghost of Tsushima gameplay
Set in feudal Japan in 1274, players will wage war against the Mongol Empire who is invading Tsushima. In an interview with Sucker Punch, shown in the video below, we get further insight into the Ghost of Tsushima gameplay.
Like the inFamous games, Sucker Punch wanted to make Ghost of Tsushima open-world to give the freedom and choice to the players. It's been described as an action-adventure stealth game, giving players the choice to adapt their playstyle.
You step into the role of a Samurai named Jin, who has trained his whole life. When the Mongol Empire invades, you'll need to defend your land as its attacked by the Mongols and villages are burned to the ground. We see the leader of the Mongols (Khan) in the trailer asking Jin if he'll surrender, but he's clearly ready to defend his island.
The Ghost of Tsushima characters we've seen so far are Jin, who is played by Kuwait born actor Daisuke Tsuji and Khan, who is played by former Glee star, Patrick Gallagher. "These guys can bring it," said Game Director Nate Fox in an interview on the PlayStation blog.
There's so much to learn and so much to see, says Sucker Punch, revealing that the areas of Tsushima will be brimming with players, towns and people to interact with. There are no way points, so it's up to you to explore and make your choice about what to do next.
We know that the camera will be third-person and Sucker Punch are creating a game world that feels alive and begs to be explored. The trailer shows in-game footage of some stunning location, and we'd expect some specific PS4 Pro enhancements.
Ghost of Tsushima Weapons
The one weapon we have seen in the trailer is the Katana, a traditionally made Japanese sword that was used in ancient and feudal Japan. This curved, single-edged blade is wielded with two hands. We also know that the Samurai will have a longbow and armor.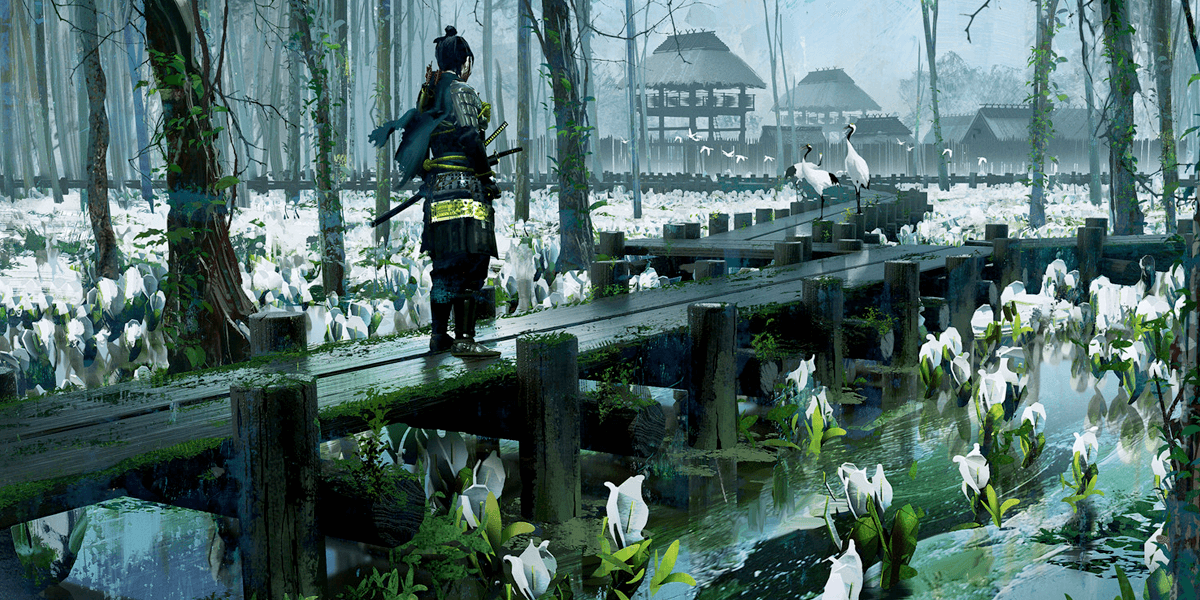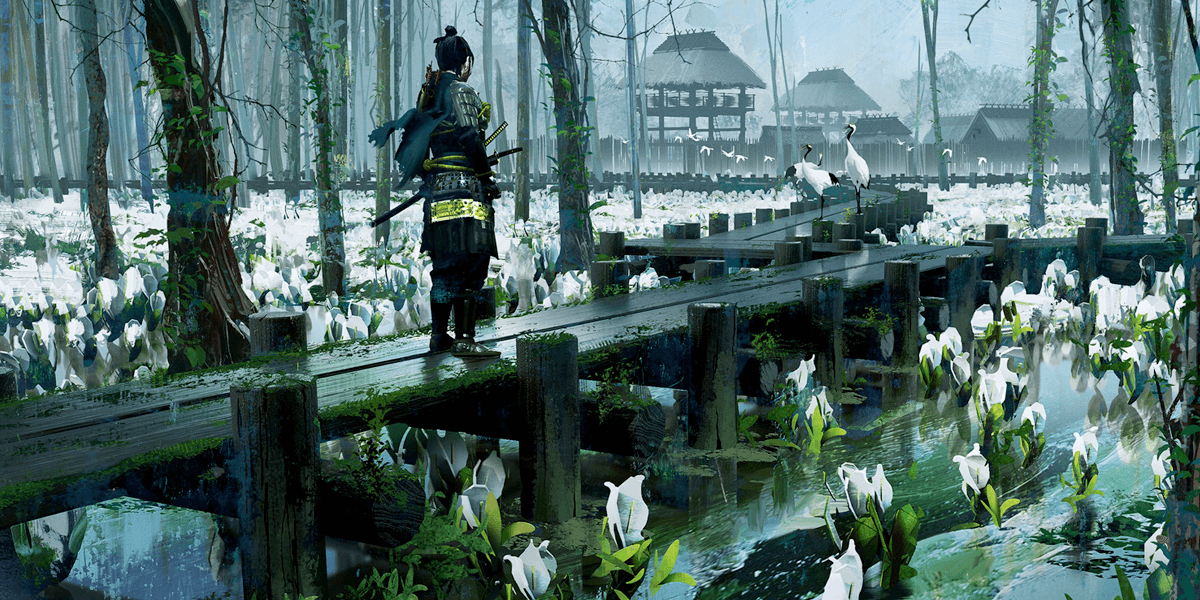 In the trailer, we get to see armored horses ridden by enemies and much larger weapons. Whether Jin will also be able to wield these is unknown. The ability to customise and upgrade weapons is also unknown.
Ghost of Tsushima Story
Jin is one of the last surviving Samurai fighting for the freedom of Japan. In 1274, the Mongol Invasions in the Ghost of Tsushima story are based on actual events, where Kublai Khan attempted to conquer the region.
The Samurai code promotes honor, discipline and morality, but we're told that he needs to change his mindset and choose "the way of the Ghost" in order to survive and defend Tsushima. Further details are yet to be revealed.
Ghost of Tsushima Release Date
The Ghost of Tsushima release date has yet to be announced, but we're expecting to hear more at E3 2018. There was a rumor that it may release in 2018. In a trailer shown at CES in January, it was accompanied with a bunch of games that are "coming this year." There's been a playable build up and running since October last year, so it's not out of the question.
Stay tuned for more Ghost of Tsushima news from E3 2018.