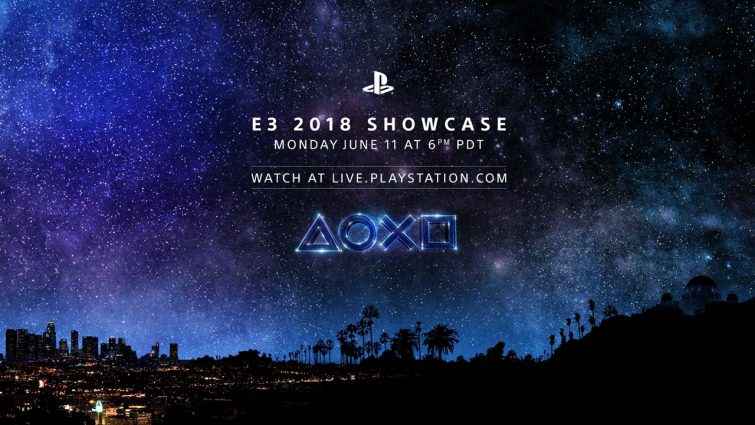 The PlayStation E3 Press conference 2018 has been officially confirmed by Sony. PlayStation's E3 2018 showcase will once again take place in Los Angeles, California prior to the opening on E3 between June 12-14.
PlayStation E3 Press Conference 2018 Date
The date of the PlayStation showcase will be Monday, June 11 at 6pm Pacific Time. It will be streamed live on the official website, Twitch, YouTube and Facebook. What's really exciting is that this year they're giving us a glimpse of some of the games they'll present during the show.
PlayStation E3 Press Conference 2018 Games
Shawn Layden, Chairman of SIE Worldwide Studios, has confirmed that the following PS4 exclusives will appear during the conference.
Death Stranding
Ghost of Tsushima
Marvel's Spiderman
The Last of Us Part II
Of course, this isn't everything. Once again, you can expect some big announcements and reveals. Sony says that they'll also be games revealed by third-party publishers and independent studios during the conference.
No PS5 At E3 2018
Layden has also confirmed that there will be no PS5 reveal at E3 2018. In the last episode of the PlayStation Blogcast, he made it crystal clear, saying:
"At this year's E3 event, both the media event and what we do in the convention center, we're going to be focusing on all of our great content that's coming out. There will be no new hardware announcement at E3 this year. You heard it here first."
So, that's all the E3 2018 showcases dated. Check out our predictions for the Sony E3 2018 games that might show up, what we think we'll see from Bethesda, and what we believe Ubisoft will reveal at E3. Finally, check out our predictions for EA Play 2018.
Are you excited for the PlayStation press conference? Let us know in the comments below.