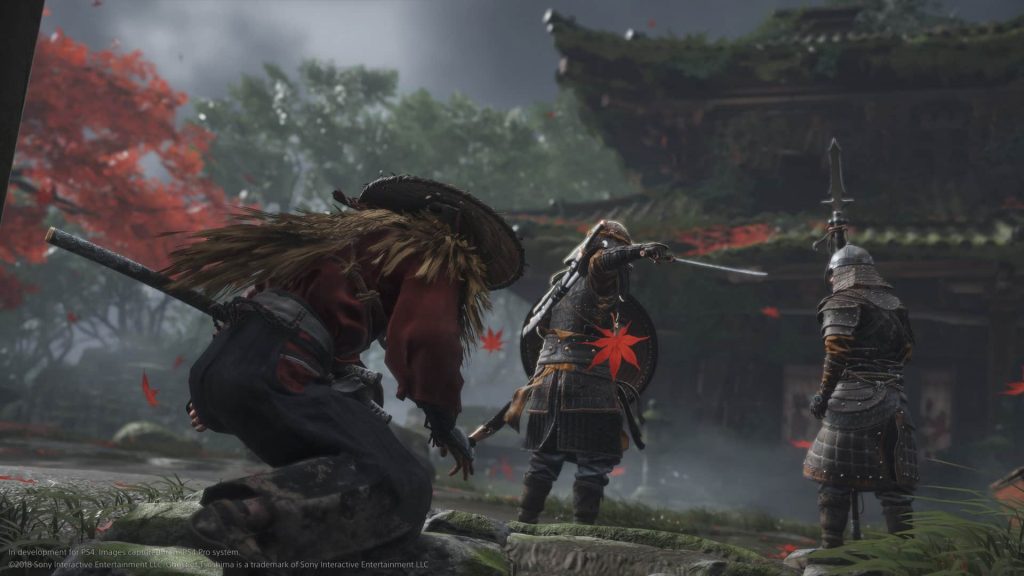 It has been a while since we've heard or seen anything regarding Sucker Punch Productions drop-dead gorgeous Samurai slasher, Ghost of Tsushima (since E3 2018, in fact). And so because of that fact, folks are still wondering whether or not the highly anticipated first-party exclusive will still release on PS4 instead of just being shunted along to PS5.
Well now we know – Ghost of Tsushima will still release on PS4.
Ghost of Tsushima PS4 Release Is Still Happening
The confirmation actually comes from PlayStation president Jim Ryan himself, who, via a PS5-laden post on the PlayStation Blog, has guaranteed that the game will arrive on Sony's current gen machine:
"While there's much more to share about PlayStation 5 in the year ahead, we have plenty of blockbuster experiences coming your way on PS4, including Death Stranding, The Last of Us Part II, and Ghost of Tsushima. I'd like to thank all PlayStation fans for continuing the journey with us, as we embark on the future of games."
Of course, this hardly rules out a PS5 port for Ghost of Tsushima (which seems all but a certainty at this point), but given that Sony has over 100 million PS4 owning gamers out there, it would make little sense to kick them to the curb in favour of a platform that isn't even out yet.
Huzzah!
Source: Official PlayStation Blog