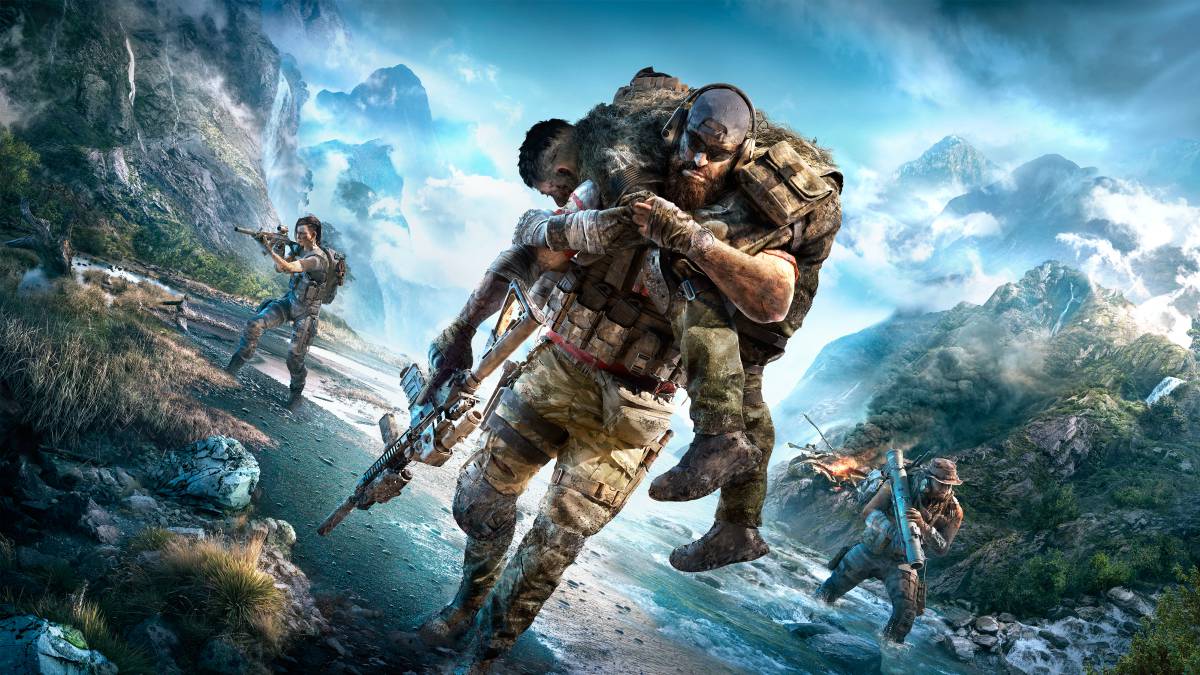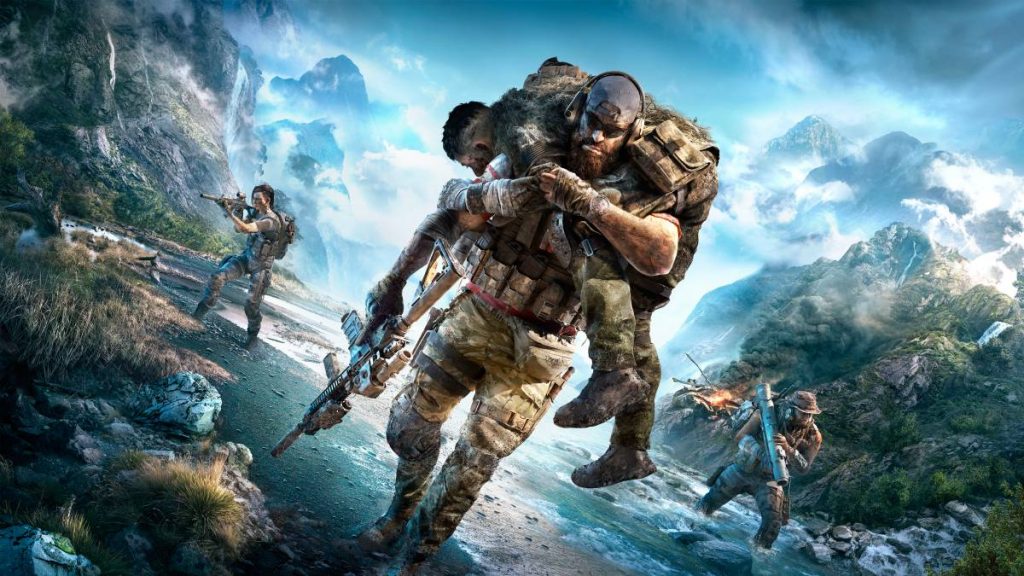 The Tom Clancy's Ghost Recon: Breakpoint pre-load and launch times have been confirmed today by Ubisoft following the completion of the game's Open Beta yesterday. The times will vary depending on if you are an Early or Regular Access user, so keep that in mind.
Ghost Recon: Breakpoint Pre-Load & Launch Times
Those of you who have purchased the Gold or Ultimate Editions of Ghost Recon: Breakpoint will gain access to the game three days ahead of everyone else. Pre-loading is already available for PS4 Early Access users in the US and Europe, and the game will be fully playable on October 1 at 12.00am BST/EDT.
For everyone else, pre-loading will kick off on October 2 at 12.00am BST/EDT and the full game will go live on October 4 at midnight in the US and UK for PS4 users. Check out the full details in the image below.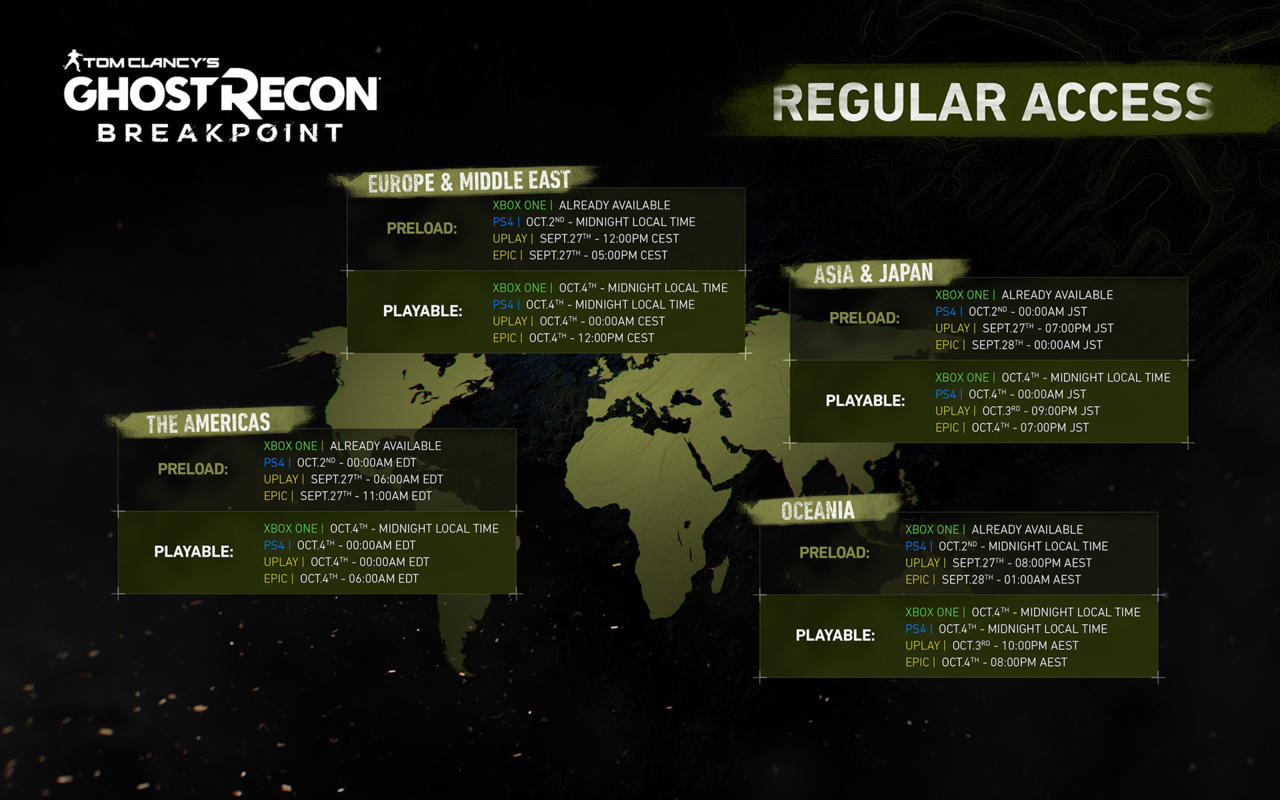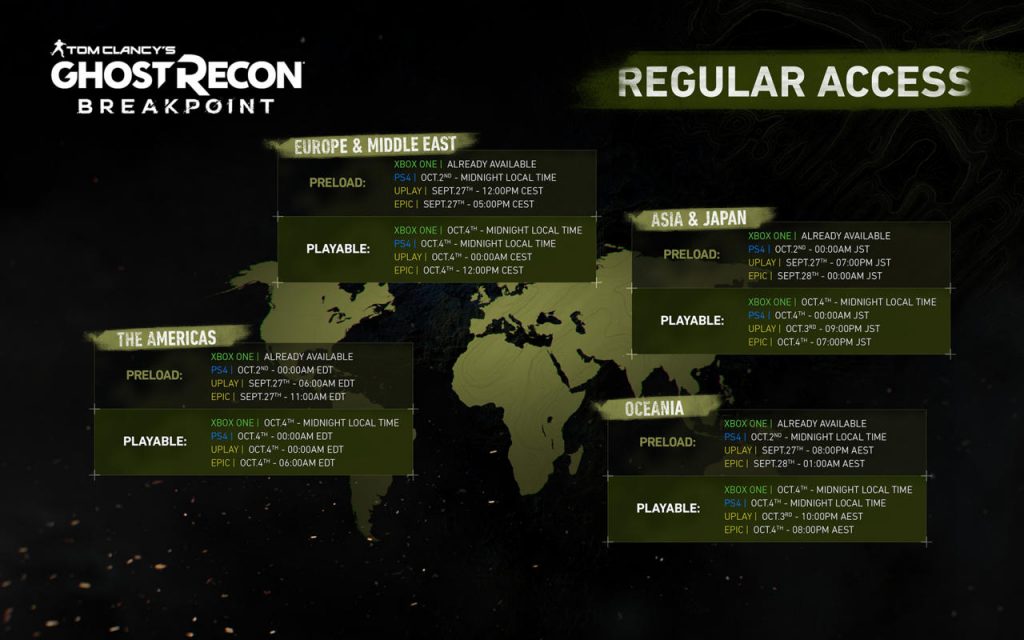 Tom Clancy's Ghost Recon: Breakpoint is slated for release on PS4, PC, and Xbox One on October 4. Those of you looking to go solo will have to make down with your drone buddy for now, as AI teammates will not be featured in the game at launch.
Ubisoft is planning a series of DLC drops for the game's first year, including new expansion roughly every four months.
Ghost Recon: Breakpoint is a full sequel to Ghost Recon: Wildlands, and features actor John Berenthal (of The Walking Dead and The Punisher fame) as the main antagonist. In a first for the series, Ghost Recon: Breakpoint will also offer up multiple endings and dialogue choices, with the action set in the fictional Pacific Island of Auroa.
A movie adaptation of Ghost Recon is still in the pipeline with Michael Bay currently attached to the project. Ubisoft unveiled the film alongside the Assassin's Creed and Splinter Cell movies, although the former didn't exactly set the world alight when it arrived in cinemas three years ago.